Free webinar: Data Room for Due Diligence – what startups should know
Data Room for Due Diligence – what startups should know
Have you ever been asked by an investor to share your data room but had no idea on what to actually present? Despite the hours invested in research you still feel confused because of all the contradicting recommendations you found? Join our webinar to learn how to build an effective data room that impresses your investors and increase your chances of getting funded.

Questions that we are going to answer:
What to consider when preparing a data room for a due diligence process?
What documents should I prepare to show investors?
What documents are investors interested in?
What information should I share with investors?
(When) does it make sense to sign an NDA?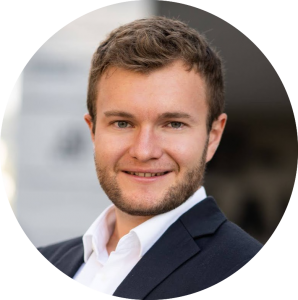 Dorian Ebneter | CEO of BV4
Dorian joined BV4 in the beginning of 2018. He was attracted to BV4 for the company's unique positioning in the middle of the startup ecosystem, closely in touch with key decision makers from the corporate, investor and startup industry. Since then, he has led many scouting and market intelligence projects with large corporations and worked on numerous due diligence projects for financial investors.

His favorite startup is Climeworks and he has vast expertise and interest in the FoodTech, MobilityTech and CleanTech markets.

When not in the office, you will find him in the mountains, no matter what season it is.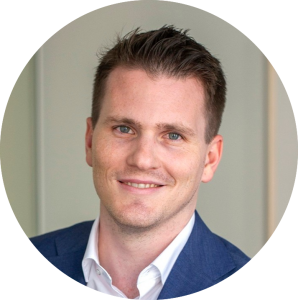 Michael Baier | Senior Associate at Wenger & Vieli Ltd.
Michael Baier specializes in international and national M&A transactions, corporate succession planning and general corporate and commercial law. He also provides notarial services.

The consulting focus of Michael Baier is in venture capital and private equity financing. He accompanies international and national investors as well as entrepreneurs through the entire investment process and is available to them during the holding period until a successful exit.

He advises private equity funds and investors in regulatory matters as well, particularly in connection with collective investment schemes and the structuring of their investments.
Subscribe to our Youtube channel where we will share the recording.
The Fundsup mission is to accelerate sustainable innovation by fostering powerful connections between founders & funders.

With years of event experience, we've seen the continuous struggle for founders to efficiently find the right investors to scale their business. At the same time, investors have limited and inefficient access to qualified startups aligned with their expertise and purpose. Sharing this frustration we've decided to build a data-driven investor-founder matchmaking platform to continuously introduce qualified startups to relevant accredited investors.​