Investor Relations Associate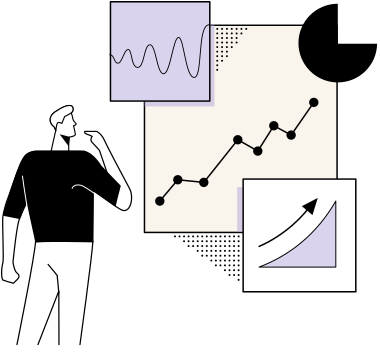 Job Function: Business development / Community management
Industry: Computer Software Internet Information Technology and Services
Location: Amsterdam & remote
Helping investors find the ideal startup to invest in? And immediately build a network of investors and startups, which you can use for the rest of your career? Then this is for you! As an Investor Relations Associate, you assess investors and advise them on investing in startups and using the Fundsup platform. The investors on our platform are successful, wealthy (former) entrepreneurs. Meanwhile, our platform has more than 7,000 users, and we link investors to exciting startups. We make investing easy, fun, and accessible. In this way, we contribute to innovations in Europe. You are part of the Community Team, and your main goal is to convert interesting investors into users of the Fundsup platform. You answer questions from investors and startup founders from all over Europe. In the first months, you will learn all the ins and outs of the Fundsup products and thus build up the expertise to provide our users with good advice. As the first point of contact for investors (and startups), you are very visible in this role. This way, you significantly impact the growth and success of Fundsup. This role makes for the perfect springboard to grow personally and with Fundsup.
Research; you investigate the background of a potential investor. Has anyone invested in startups before and where does someone's expertise lie

Convince; by asking good questions and preliminary research, you show investors what opportunities our platform offers. This is how you convince them to join the Fundsup community.

Advise; you advise investors and startups on how to structure deals, assess investments and give startups tips to attract investors.

Spot opportunities; you recognize commercial opportunities and seize them with both hands.
Has a Master's degree in Business Administration, Economics or Finance;
Has experience with investing or is very interested in it;
Can sell, and understands that listening well and asking the right questions is crucial;
Make the most of every day and look beyond your work. All our colleagues are now chief-of-everything 😉 ;
Has excellent communication skills in Dutch and English.
We offer a fun and open working environment. The role offers a monthly base salary & compensation plan, and lots of space to grow. Besides that, you would be working in the epicenter of the European startup landscape, at its most interesting part: where startup becomes scaleup!
Fundsup is a Dutch scale-up. Our platform helps startups, investors, and tech ecosystems build relationships and exchange knowledge easily. With 12 colleagues in the Netherlands and Europe, we connect talent, ambition, and capital daily. Our platform makes finding investors or a startup that matches the knowledge of an early-stage investor accessible, easy, efficient, and fun. Our platform is growing fast and has more than 7,000 users in Europe. This way, we help the Netherlands and Europe to continue to innovate.