Revolutionise how you discover and track verified startups.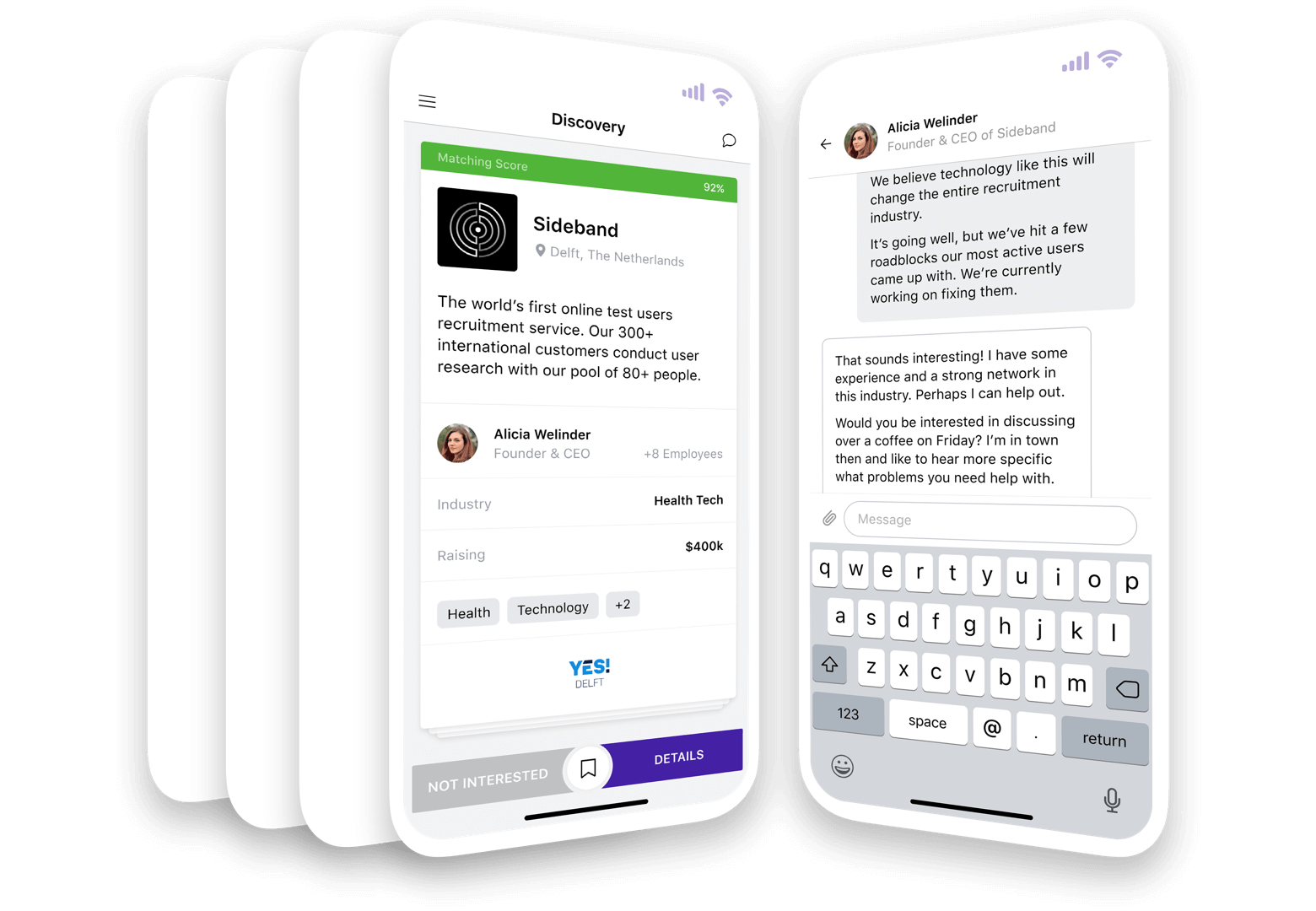 Unlock your dealflow with relevant Founder driven private company data. Commission free.
Tailored discovery
Get instantly notified of relevant startups and deep dive into private company and team details.
Screened & verified
Each startup application is manually verified by Fundsup or it's (academic) partners.
Anonymous
Anonymously browse through detailed company and team info until you decide to take the next step.
Track & connect
Track companies of interest and chat with founders when interested.
Find your next investment today
Join
Sign up in the Fundsup app to get approved.
Personalize
Create your personal profile and set your discovery criteria to get relevant startups on your radar.
Discover
Anonymously browse through companies and deep dive into private company and team info.
Track & Connect
'Bookmark' companies to receive updates and 'connect & chat' directly with the founder when interested.