Product Owner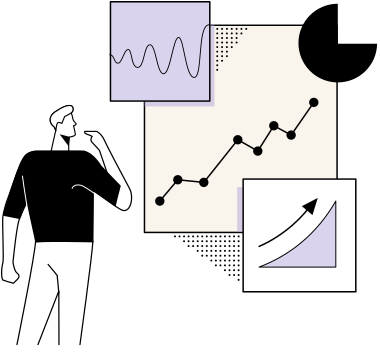 Conditions
Job Function: Product Management/Planning Project Management
Industry: Computer Software Internet Information Technology and Services
Location: Utrecht (remotely during and post-COVID-19)
Employment Type: 50-100% FTE
Job description
Together with our CTO and engineering teams, you work in a challenging environment on complex topics. Dedication to detail is essential to ensure quality product maintenance and clear guidelines prepared for the development team.
Your work with a comprehensive platform solution is a never-ending learning experience.
You not only have to get your head around complex solutions Fundsup has to build, but you also
have to convey these effortlessly to key stakeholders. You are able to understand and discuss
technical concepts, trade-offs, and ideas with technical and non-technical people.
Key responsibilities
You own and steer key Fundsup products managing the software development decisions and stakeholders.
You work in continuous iterations to measure, learn, build, and test across multiple platforms.
You lead the requirements gathering efforts on the epics as needed in consultation with our CTO and stakeholders.
You document story details based on the epics.
You lead backlog refinement to decompose/estimate stories, keeping an organised backlog.
You create mockups and you continuously work with UX to improve the design.
You answer questions from developers and clarify requirements on daily basis.
You document the new feature for implementations and release notes.
You work closely with our CTO to execute the overall strategy.
You demonstrate the latest iterations to customers (pre-release) and gather feedback systematically.
Ideal profile
A clear understanding of the startup ecosystem and first-hand experience of how fundraising dynamics function.
3+ years of experience as a Product Owner working in an Agile environment.
A relevant Bachelor or Master's degree (preferred).
Fluency in English and preferably in Dutch.
Our proposal
We offer a fun and open working environment and you would be joining a team of seasoned entrepreneurs. The role offers a monthly base salary & compensation plan, including a company stock option plan and lots of space to grow. Besides that, you would be working in the epicenter
of the European startup landscape, at its most interesting part: where startup becomes scaleup!
About us
Fundsup is a data-driven matching platform that takes the friction out of early-stage fundraising and investing.
It revolutionizes how investors discover and track verified startups and how startups raise smart capital and services more efficiently. Fundsup was founded in 2015 and is headquartered in Utrecht, the Netherlands.