Startup Relations Associate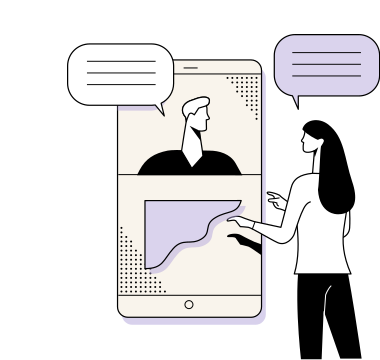 Founded in 2016, Fundsup takes the friction out of early-stage fundraising and investing via data-driven matching. It revolutionizes how investors discover and track startups and how founders build investor relations and raise smart capital. As a uniquely positioned startup, Fundsup has developed a highly scalable matching platform and fast-growing membership of 7.000+ users in Europe.
Based in the Netherlands, Fundsup has 12 team members across The Netherlands and Europe. Financially backed by leading investors, it is the largest early-stage matching platform in Europe.
Help startups find the right investors. And immediately build a network of talented startup founders and investors, which you can use for the rest of your career? Then this is for you! As a Startup Relations Associate, you assess startups and advise them on attracting investors using the Fundsup platform. The users of our platform are startup founders and successful, wealthy (former) entrepreneurs. Our platform has more than 7,000 users and connects startups with interesting investors. We make investing easy, fun, and accessible. In this way, we contribute to innovations in Europe. You are part of the Community Team, and your main goal is to guide startups in using the Fundsup platform. You answer questions from startup founders and investors from all over Europe. You also advise startups on attracting investors and, for example, making a pitch deck. In the first months, you will learn all the ins and outs of the Fundsup products and thus build up the expertise to provide startups with good advice. As the first point of contact for startups, you are very visible in this role. This way, you significantly impact the growth and success of Fundsup. This role makes for the perfect springboard to grow personally and with Fundsup.
Your Core Responsibilities will include:
Research: you investigate the background of a startup. What experience do the founders have, and how have they developed over the past year?
Advise: help your startups attract investors.
Convince: by asking good questions, you show startups our platform's opportunities. You convince them to join the Fundsup community. You recognize commercial opportunities and seize them with both hands..
Building communities: you organize online and offline events and connect people when you see a reason to do so.
A hands-on, organized leader and do-er to deliver excellence with the following attributes:
Has a Master's degree in Business Administration, Economics or Finance
Has experience with investing or is very interested in it
Has sound advisory skills
Make the most of every day and look beyond your work. All our colleagues are now chief-of-everything 😉
Has excellent communication skills in Dutch and English
A unique opportunity to join a fast-growing scale up with a unique positioning and game-changing offering. A highly talented international team and challenging, fast-moving environment where change is constant and creativity is celebrated. Competitive compensation, and a flexible work environment.
Apply on LinkedIn or email your CV and a short motivational paragraph to [email protected]