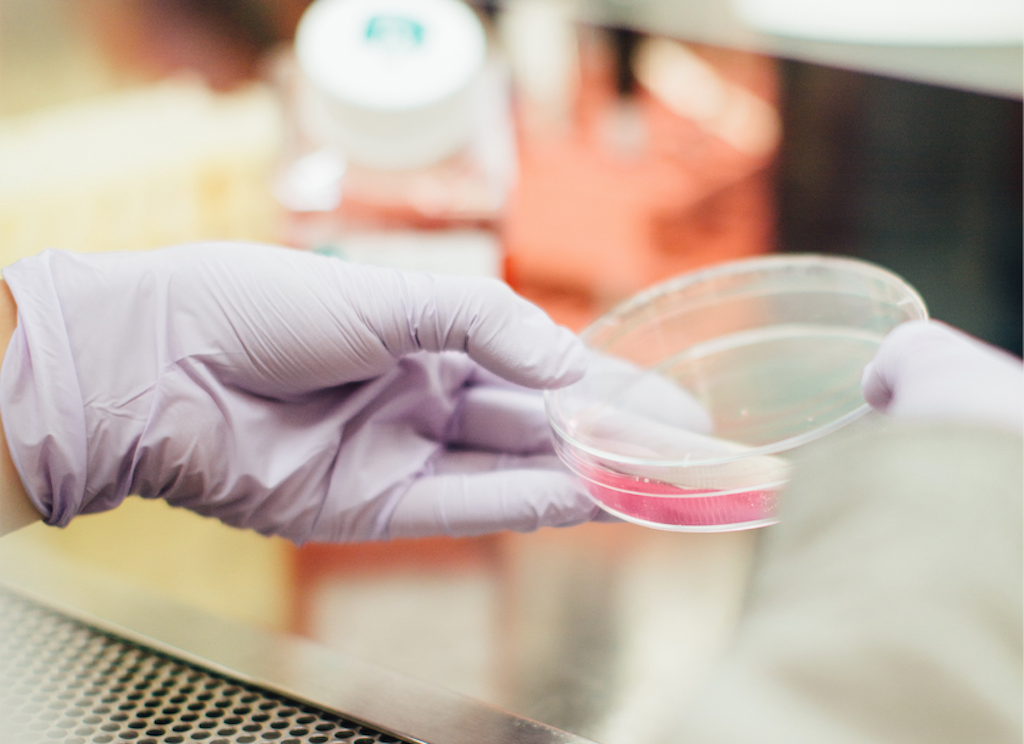 Never again will you be the last one to find out about exciting investment opportunities in your sector. With Fundsup you can be one step ahead and get full control of your investment planning. Receive a custom selection of relevant investment opportunities. Get in touch with founders that are looking to make an impact and need your smart capital to make it happen.
Meet ten Benelux companies that aspire to improve our health and well-being through advanced technology. These startups are receiving the most attention from investors via Fundsup. Download the Fundsup app today to discover startups that match your criteria.
Monitors in medical environments cause inefficient treatments. Cedexis develops high-end video glasses for medical specialists. Video glasses bring continuous and unobstructed information directly in their field of view while maintaining treatment and patient overview with complete freedom of movement. View company pitch deck >>
9. Vesiq
Incontinence currently affects between 400-500 million people worldwide and up to 50% of them are not receiving the accurate treatment due to diagnosis issues. Vesiq is developing a completely new urodynamics system that will improve the speed and accuracy of UI-diagnosis through advanced sensor technology, innovative algorithms, and visualization tools. View company pitch deck >>
Simulation-based training is the way to acquire essential medical skills and knowledge, whilst protecting patients from unnecessary risks. Realistic training experiences improve learning outcomes. Medical-X offers turnkey projects for simulation training organizations. A continuous drive to innovate enables the company to develop increasingly realistic simulators. View company pitch deck >> 
7. Ideally!
To extend and ensure the quality of certain medicine or produce, they must be stored at a specific temperature (range). However, a consumer or a business has no easy means to access the temperature logs from the cold chain, except to believe that everything was handled as expected. Ideally is an IoT solution that keeps the history of product temperature which can be integrated right into the packaging label. View company pitch deck >>
6. SpeakSee
The company is all about creating accessibility for the Deaf and Hard of Hearing. Speaksee is an assistive technology device that transcribes speech to text in real-time. SpeakSee shows what's being said in different colors for each person in less than a second, on a smartphone, tablet, or laptop. View company pitch deck >>
The WHO estimates a global shortage of 12 million healthcare professionals by 2035 and advises to rethink teaching, right now. Mobile technology opens perspectives of learning, teaching, and healthcare, we never had before. MLX creates paperless medical content. It combines text, photo, video, 3D/AR to interact on mobile devices. View company pitch deck >>
4. Helpilepsy
This company built a digital assistant for people with epilepsy and their neurologists. The Helpilpesy system gives more understanding to patients and provides more information to neurologists. The goal is to assist the neurologist in achieving better patient outcomes and improving care "efficiency". View company pitch deck >>
3. Qualified
Qualified aspires to advance technology development by unlocking technical expertise. Technology is becoming increasingly complex. This requires more specialized expertise and a growing availability and flexibility of technical project resources. Qualified offers this in the best possible way by connecting experts and organizations and allowing them to share their knowledge, services, and expertise in order to advance technological development. View company pitch deck >>
2. WSK Medical
Artificial Intelligence in HealthCare. WSK Medical is an innovative software company focused exclusively on developing leading-edge machine learning applications for the medical community. WSK Medical developed AI-supported diagnostic tools to assist in the early detection of cancerous tumors. View company pitch deck >>
1. Heppee
Heppee is a family app for divorced parents and their children. It offers an easy-to-use interactive calendar that allows parents to coordinate the schedule of their children together. Heppee provides the ability to be there for your child, even when he or she is with the other parent. View company pitch deck >>
This is only a sample of the innovation stream that you can find on Fundsup platform. Discover more companies that fit your investment profile and get connected with their founders directly. Fundsup facilitates relevant connections between the builders and the investors. All that to make an impact.