Captain Fundsup Investor Table
FMCG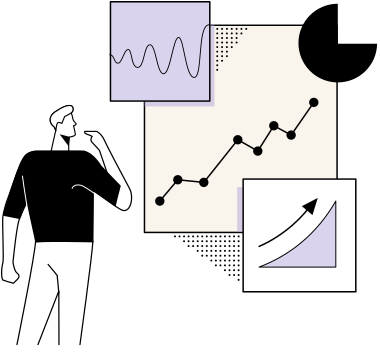 Job Function: Part-Time role ambassador/ investor
Location: Amsterdam & remote
This role description is in Dutch, since we will set up these roles within the Netherlands first.
We werven Fundsup Investor Table Captains per sector, industrie, thema, technologie, en sustainable development goal. Captains investeren zelf (hebben 'skin in the game') en formeren syndicaten met 5 - 8 andere angels. Hierdoor ontstaat een groep die samen investeringskansen spot, risico spreidt, portfolio bedrijven helpt groeien, kennis borgt, netwerk inzet en samen grote impact maakt. Dit is een unieke kans om gebruik te maken van jouw uitgebreide ervaring en achtergrond om te investeren in opkomende startups in Europa, met de backing van het team bij Fundsup.
Deelt deze rol, nieuws en aankondiging rondom de Investor Table op social media
Is ambassadeur van dit angel syndicaat op events en in de media
Ontdekt, samen met de andere Table Members, nieuwe investeringsmogelijkheden op Fundsup
Leidt de investeringsbeslissingen van deze specifieke Fundsup Investor Table
Zet de 'Table Policy' van de tafel op: ticket size, deal size, manier van beslissen, tafel investment focus, portfolio management werkverdeling en andere frameworks van deze Investor Table. (Wij hebben templates om je hier bij te helpen.)
Bepaalt toelating van leden die zich aanmelden voor deze tafel
Helpt Fundsup bij het opzetten van deze Fundsup Investor Table
Bij voorkeur kennis en meer dan 5 jaar ervaring met angel investeren, corporate finance
Is een ervaren operator in de gekozen sector, of heeft affiniteit met deze sector gecombineerd met een vak specialiteit zoals juridische, financiële, technische of marketing kennis.
De mogelijkheid om echt impact te maken in innovatie in de sector. Je krijgt Back office support van Fundsup op juridisch, financieel, administratief en marketing gebied. Door de uitbreiding van jouw netwerk zul je omgeven worden door gepassioneerde en ervaren mensen uit het vakgebied. Er is een optionele 6.67% carry beloning. We vertellen hier graag meer over in een kennismakingsgesprek.
Fundsup gelooft in de kracht van angel syndicaten en hoe die goed kunnen doen in de wereld. We veranderen angel investeringen in Europa door industrie-/ sector- en SDG-gefocuste syndicaten te lanceren en te laten groeien. Hierdoor wordt de drempel voor de volgende generatie business angels lager en is er meer kennis, netwerk en kapitaal beschikbaar voor innovatie in Europa.