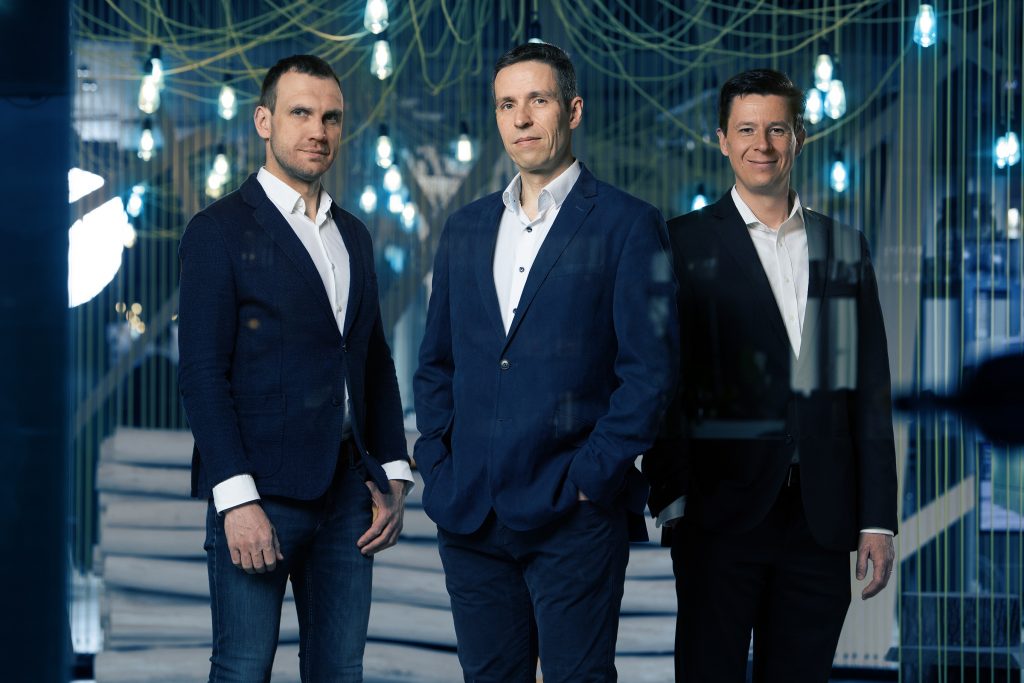 Every week we feature a new startup at Fundsup that forces a radical breakthrough. This time we chat with Pavol Schmitzer, Chief Commercial Officer of Crayonic.
You can read the Dutch version on the website of our media partner Emerce.
Hi Pavol, what exactly are you guys doing at Crayonic?
We develop a solution eliminating passwords for enterprises. Passwords are an outdated, dangerous, and expensive form of authentication linked to most cyberattacks. Unfortunately, also many forms of multifactor authentication (MFA) are only adding complexity and friction without providing more security.
So, we created a biometric MFA solution that makes authentication as easy as unlocking your car. With your fingerprint, voice, or handwritten PIN (or all these combined) you can securely unlock a PC or log in to any online or offline application or service.
Where do you see its main application?
Our solution focuses on businesses and organizations that deal with sensitive data and for different reasons cannot use the smartphone as a multifactor authentication device. Either due to price, security, compliance, or other reasons.
Healthcare providers, the defense sector, financial service providers, critical infrastructure, and governmental organizations are a few examples. They need to comply with strong authentication and sensitive data protection requirements. That's where we come in and help them painlessly incrementally transition into passwordless forms of authentication that are more secure and user-friendly.
What is the impact of your business?
Our solution eliminates Phishing, Identity Theft, and Business Email Compromise. According to FBI's 2020 Internet Crime Report, only these attacks caused damage of almost $2 billion in USA alone. IBM says the average cost of a single cyber security breach is up to $4 million. That's not to mention legal fees, lost revenue, and reputational damage that breached organizations inevitably face. We believe that cyber security has a direct impact on the long-term sustainability of any business — large or small.
In terms of direct costs, the average annual spend of an organization to manage passwords is around $150 per user. That excludes the time of administrators and helpdesk staff spent on passwords related issues.
Where do you stand right now?
Talking in December 2021, we have our solution developed and we are shipping the first batches of our product Crayonic KeyVault to customers.
In the new post-pandemic reality of a distributed workforce, organizations face an urgent need to secure digital identities of their employees and external partners.
When are you going to market?
We believe 2022 will be pivotal not only due to the readiness of our solution but also of the market. The passwordless "movement" is gaining strong momentum in the cyber security community because it solves one of the biggest challenges – the balance between security and ease of use. Crayonic is definitely part of this movement, first delivering an enterprise solution, and later moving towards consumer use cases.
Who has invested in you and what kind of investors are you looking for?
SOSV is one of the world's largest VC funds. They funded our pre-seed and also seed round together with Emurgo – the venture arm of Cardano blockchain. The seed round was led by a group of European angel investors with backgrounds in finance and healthcare.
We seek a strategic investor whose business can be enriched with our solution and market.
What would be the ideal investor match?
A large hardware manufacturer or service provider with a strong global presence, who is active in the areas of security, access control, identity management.
Best of luck with everything!
Thanks, check out our pitch deck in the Fundsup app: