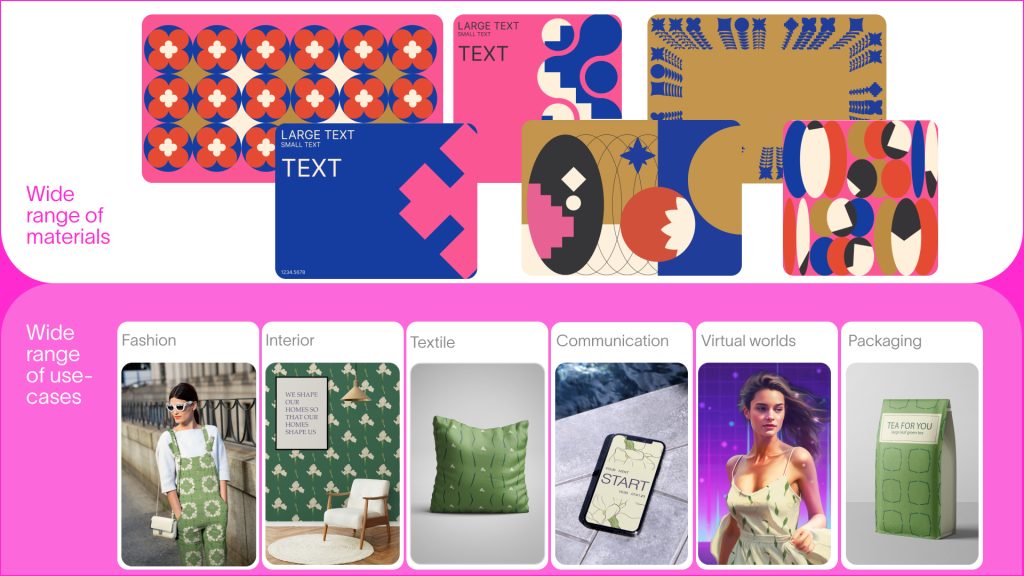 Fundsup interviewed Maria Loleyt, the CEO and founder of Plurana, a generative design platform with a mission to streamline the design process for millions and make cultural graphics easily accessible for designers. With its vector generative technology and by working with credible sources of information and digitizing historical graphics, Plurana aims to preserve and promote cultural heritage in the modern world. The company is currently seeking funding to advance their technology.
A Dutch version of this article can be read on the website of our partner: Emerce.
Could you share a bit about yourself and your journey?
Previously I worked as a marketing expert in consulting company McKinsey, global communication agency BBDO and built several small businesses in the field of marketing & design. I have always had a deep love for graphic design and cultural heritage. I initiated a significant cultural project dedicated to cultural graphics popularization among designers and their in-depth analysis. This project was partly conducted in collaboration with Leiden University, utilizing AI to identify symmetries in ornaments & patterns. Further on together with my current co-founders we built a solution that automates design based on cultural graphics and at this moment it became clear that this solution works very well not only for cultural graphics but for many design tasks. This is how Plurana was born.
Could you explain to those who may not be familiar with Plurana what your platform does?
Certainly. At its core, Plurana is a platform where textile, fashion and graphic designers can generate an endless amount of design materials based on their own graphic elements and colours or based on elements from Plurana library, including a substantial collection of elements from cultural graphics of different time periods.
Currently we generate patterns and prints but will further extend this to packaging design and other formats.
Our position is that we do not replace a designer but help dramatically reduce design time and / or cost. Designer acts more like a curator while we automate technical work on layouts "construction".
With this solution we are addressing a huge design market which size is expected to exceed $75bln USD by 2029. There are already more than 100 mln+ monthly design software users globally and majority of them are non-professional designers constantly seeking for easy-to-use tools.
Can you tell us more about your team at Plurana?
At Plurana, we have assembled a well-balanced and highly skilled team. I handle the business aspects, leveraging my 15 years of experience in marketing, strategic consulting and entrepreneurship. In addition to myself, there are two technical co-founders: an AI leader, who is focusing on generative technology, which forms the heart of our product and a Platform leader, who is building a user-friendly and accessible web application to both individual and enterprise users. We have structured our team in a way that ensures clear roles and responsibilities.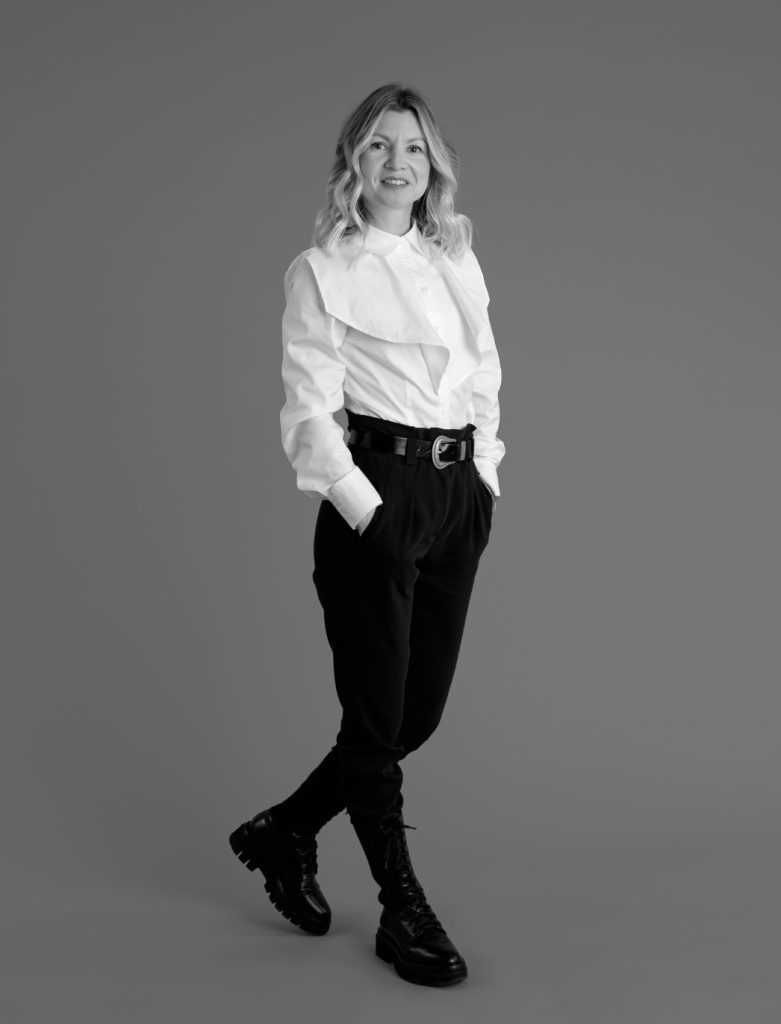 It's impressive to see how well your team is organized. Where do you stand commercially?
We are currently in the pre-launch phase and therefore do not generate consistent revenue yet. However, we already engaged in a few projects, particularly providing a B2B service to product designers. Using our prototype, we demonstrated our ability to transform a few graphic elements into hundreds of new designs that were stylistically interrelated. For instance, we collaborated with a home products and textile company that was interested in creating a design collection based on ethnic carpets motives. We reconstructed carpets motives in vector format and generated a substantial collection of modern patterns based on them. In these instances, our clients were not exposed to the underlying technology; they simply appreciated the design output.
You're clearly driven by a passion for culture-based design and have a desire to make it more accessible worldwide. Can you elaborate on how you plan to achieve this and the importance of cultural preservation in the modern world?
"While the core Plurana value proposition is in generative graphic design of various styles and applications, it is our special goal to provide designers all over the world with access to truly cultural graphics, ensuring that these designs are not limited to museum displays but instead become widespread and incorporated into contemporary works. We achieve this by working with credible sources of information, ensuring that when someone thinks of a specific cultural design, they receive accurate and authentic results. For example, if someone wants to explore Mexican design, they can buy a vectorized authentic ornament or generate thousands of inter-related design materials based on its motives. Many cultures and their artistic expressions are at still risk of being forgotten or underrepresented in the modern world. Design, being omnipresent, plays a powerful role in shaping our understanding of life, moral compass, and visual narrative. It is crucial to use design for positive purposes."
That's an inspiring mission! And now you're raising a round to get there?
Indeed! Our main need is to increase the speed of technology development, expanding the team, investing in APIs and subscriptions, and covering server costs, among other necessary expenses. To achieve our funding goal, we are pursuing two strategies. Firstly, we are engaging with venture capital firms that are open to backing AI-based startups even in the pre-revenue stage. Secondly, we are reaching out to individual angels who may not be solely focused on AI but are very interested in this field and are open to new investment opportunities. We are exploring both directions to see what works best for us.
More information about Plurana for investors can be found here.