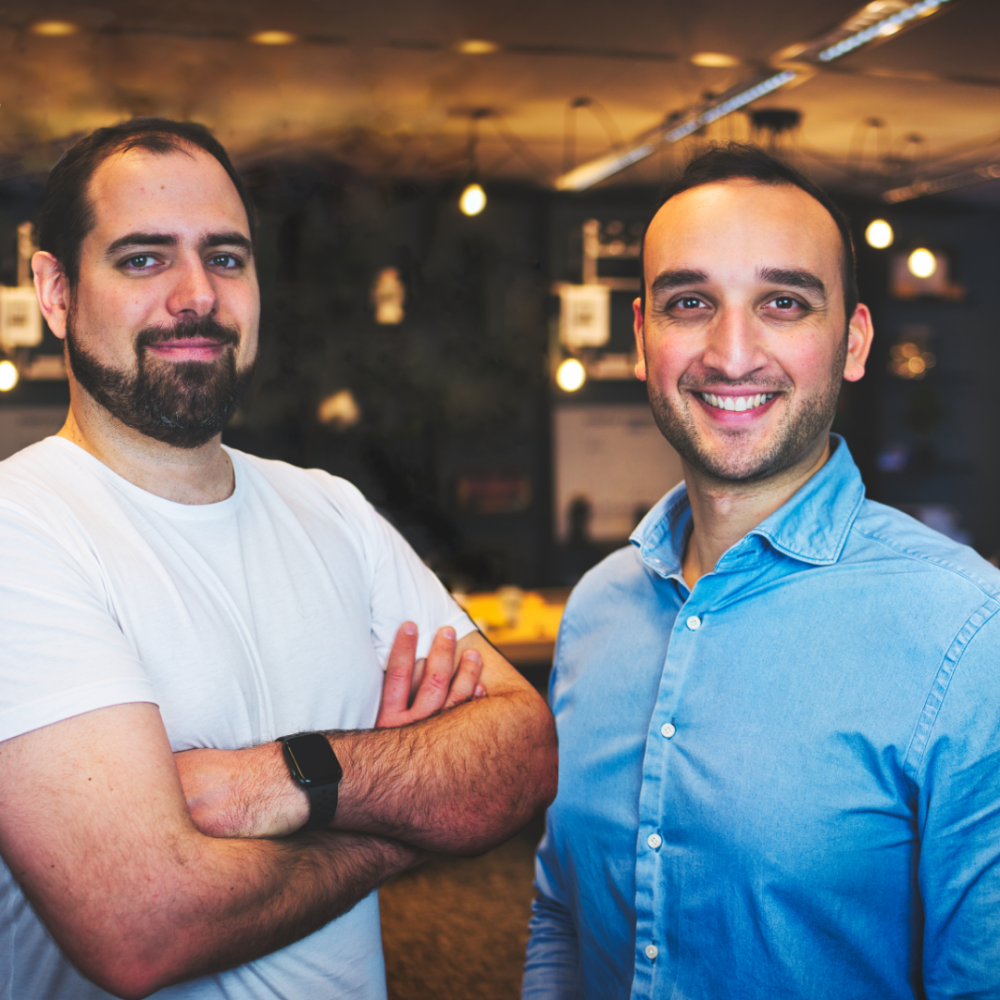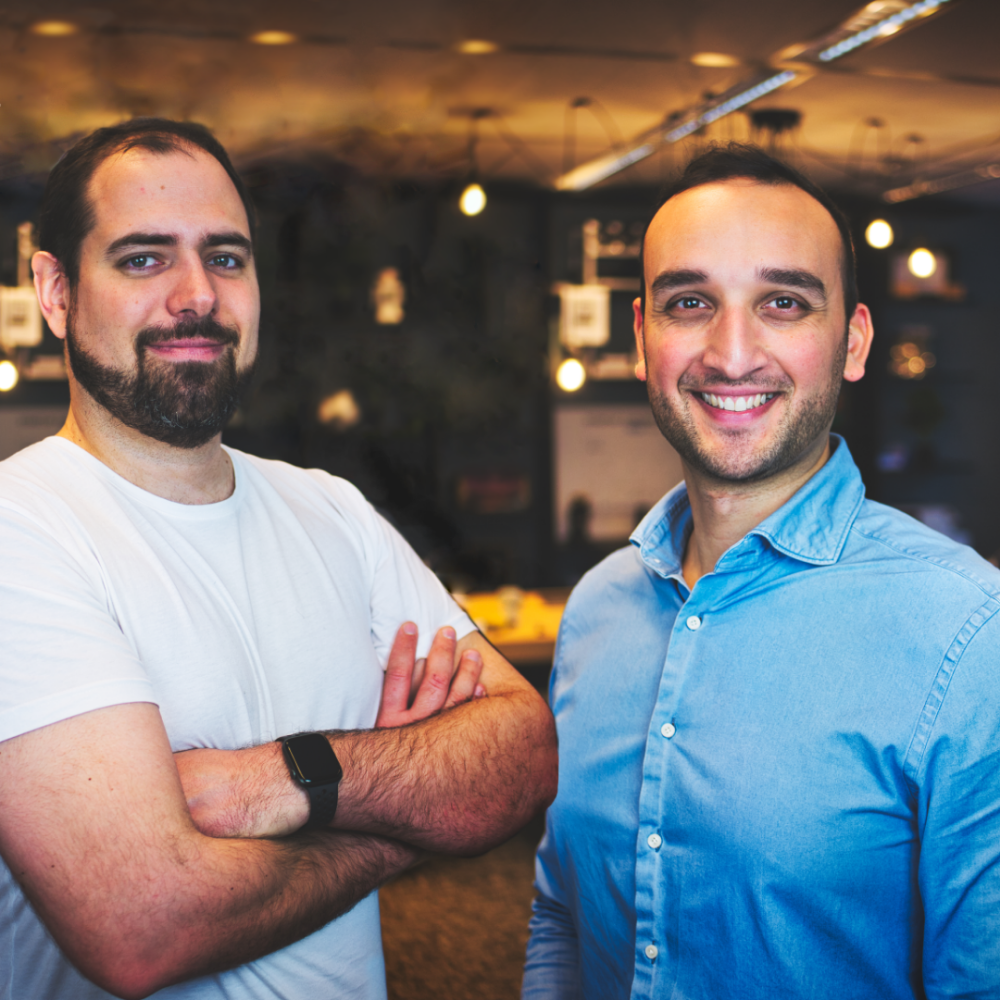 Every week we feature a new startup at Fundsup that forces a radical breakthrough. This time we chat with Jordi de Vos, the co-founder of Circularise.
You can read the Dutch version on the website of our media partner Emerce.
Hi Jordi, what exactly are you doing?
I'm one of the co-founders of Circularise. We are a small team on a mission to overcome major challenges that society faces in the areas of Circular Economy, Environmental Pollution and Carbon Emissions.
We make sure that products, materials, and the processes that they have gone through can be traced even across the most complex supply chains. With this we want to unlock the potential of a Circular Economy and to drive its adoption worldwide.
Where do you see its main application?
We started Circularise in 2016 after visiting several recyclers in the Netherlands. Before that I didn't know that while many products are sent to recycling plants, many of them still end up in landfills.
The reason is simple – recyclers don't know what's inside all these products. What materials have been used, are they hazardous? All these questions were left unanswered and that's why we started Circularise – to become the information bridge for a circular economy.
However, recycling is not where we found our first commercial success. It was with the raw materials suppliers in the chemicals sector. Particularly in plastics.
This was the first step – we were able to digitize materials and trace them across supply chains. The second step was finding a brand that wanted to have their products traced. Porsche was the first one to address this challenge.
Now we are looking to expand to other industries such as packaging, construction, electronics, appliances, and others.
We want to help brands in some of the most polluting industries to do better
What is the impact of your business?
Today, the race to sustainability is held back by concerns around trust, privacy, and confidentiality, as the available material data is often not accessible, proprietary, or incomplete.
To tackle this problem, we developed a public blockchain-based software as a service (SAAS) solution to enable end-to-end supply chain traceability and help supply chain actors to share sensitive data without risking privacy and confidentiality.
We believe that digitizing assets such as raw materials, waste and recycled materials has the potential to boost recycling, improve resource use, open new markets for secondary raw materials, and advance the transition to a circular economy.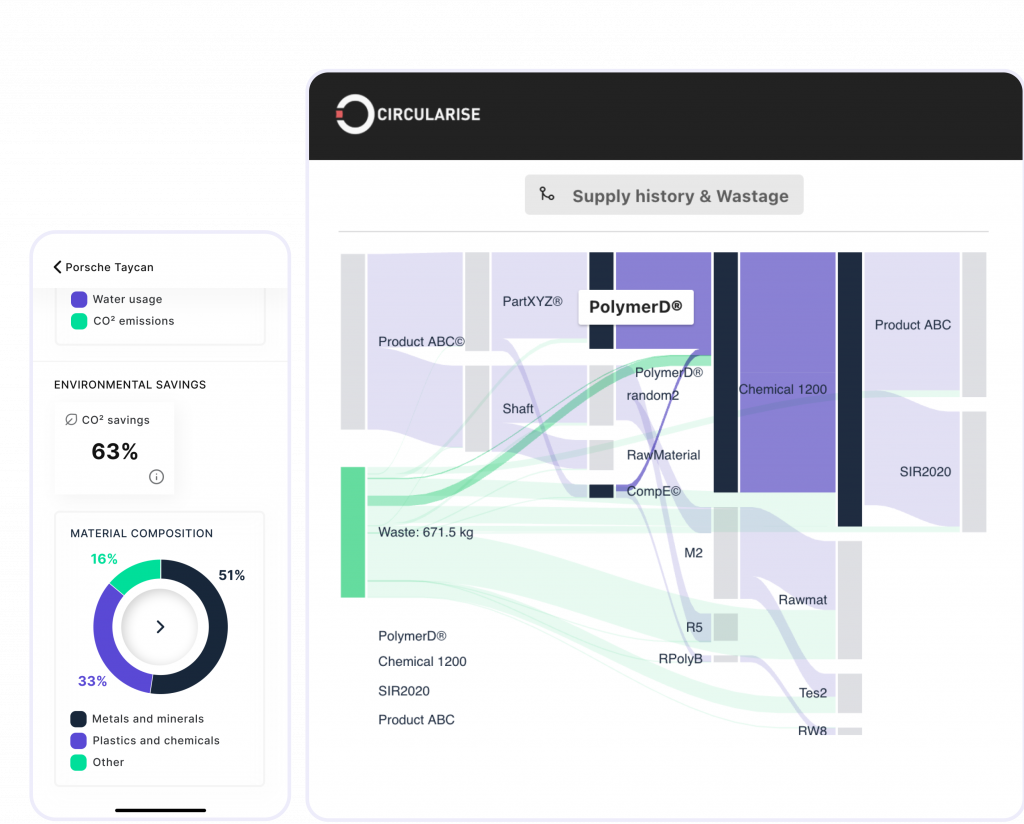 Where do you stand right now?
We have a proven track record of working with companies such as BASF, Borealis, Covestro, Domo Chemicals, Stanley Black & Decker, Arcelik, Porsche and several of their Tier 1-2 suppliers in a paid pilot setting.
Next year we will roll-out the product that's better than anything we've built before. That's going to be exciting. Not only for us but for all our clients too.
Circularise is now 5 years in the making. It took a while, but all industries are waking up and seeing that transparency and traceability will be one of the main drivers behind a circular economy. We are here to help them.
Last year we secured a grant from the EU Commission. This year we more than doubled the team in size from 6 to 14 people and almost tripled our revenues. Next year we will scale this even further.
Right now, we are looking for people who align with our mission to join us as teammates and investors.
Who has invested in you and what kind of investors are you looking for?
We have secured many grants directly and indirectly from the European Commission. We also have angels who believed in us from the beginning.
Our big round is right around the corner. With the traction that we have today we are looking to expand into other kinds of materials and adding brands from a few different verticals to our network.
To make sure that we have the right partners for this, we are looking for a healthy mix between Corporate Venture Capital and "traditional" VCs that are aligned with our vision.
What would be the ideal investor match?
We actually have two ideal matches: Corporate VC's that can both offer funding as well as projects to roll out our technology in supply chains that we are not currently active in. And secondly VC's that have a focus on impact, sustainability, digital transformation (B2B) and/or supply chain. Bonus points for those that check multiple boxes!
Best of luck with everything!
Thanks, check out our pitch deck in the Fundsup app: