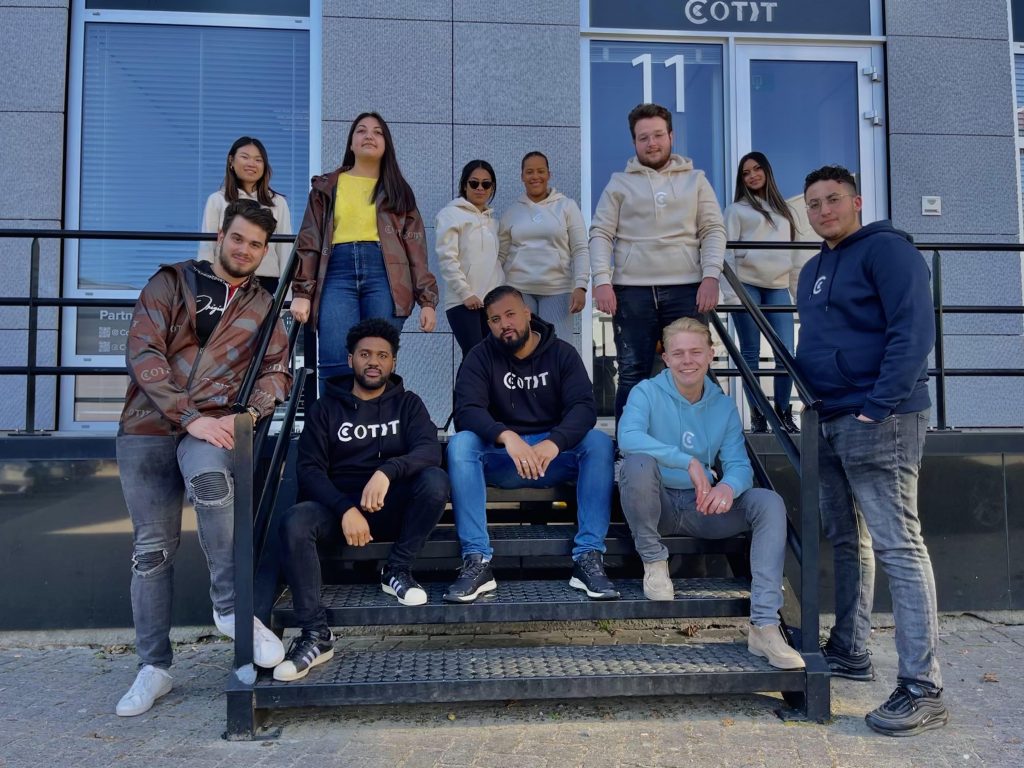 Every week we feature a new startup at Fundsup that forces a radical breakthrough. This time we chat with Anthony Syams, CEO of COTIT B.V..
Read the Dutch version on Emerce.
Anthony, what exactly are you doing?
Overall, I do a bunch of things, but for COTIT I am building a company that will change the fashion industry. At the moment we are helping companies with their garment production by offering an A to Z solution where we take responsibility from the concept phase to the product distribution. Next to this, in the last few years, we have been building several useful web applications that are supposed to help the fashion market on different levels.
Where do you see its main application?
In this stage of our business, we are focussing on implementing online solutions. These solutions are based on challenges we found in the market during our own working experience. They are very practical solutions that in many cases already exist, but are usually built from a developer's perspective instead of a user's perspective. These applications are:
Online Marketplace Platform that covers specific areas such as Recycled Fashion, Fashion Start-Ups, Fashion Brands and more.
Business Operation Software System that contains elements such as CRM, ERP, Project management, Finance and more. All-in-one application within the industry.
NFC Production Information which allows brands to become more transparent about production and provide the consumers with detailed information about the products they buy. Other opportunities in this solution are, for example, advertisement.
"We have a vision and feel an urgency to help the fashion industry to become more sustainable and innovative."
What is the impact of your business?
We have a vision and feel an urgency to help the industry to become more sustainable and innovative by using technology, creating smarter processes and developing more efficient systems. Next to this, we possess an enormous sense of creativity that we want to share and express by creating sustainable brands. People and businesses around us seem to get inspired and motivated by our mission. I think we are just the coolest company in the world and who doesn't want to hang out with the cool guys?! (laugh) We give that positive vibe and have an awesome culture that we keep on building.
Where do you stand right now?
We are now four years in business, currently working with 13 amazing people. At the moment we are doubling our revenue year after year. Even in times of the pandemic, we have realised almost 100% growth in 2020. At the moment we are surpassing revenue of 2020 in Q1 of 2021. So yeah, we are standing strong. We are far from growing like I would like to see, but I believe we are growing exactly the way we should, given the ultimate.
When are you planning to go to the market?
We are already in the market! And since the beginning of 2021, we already made steps to go international and we are preparing to release our applications this year as well.
"Even in times of the pandemic, we have realised almost 100% growth in 2020."
Who has invested in you and what kind of investors are you looking for?
We have never worked with investors before and our company is built by us from the ground up. We are open to connecting with like-minded people who want to join our mission to change the fashion industry, and who understand the bigger picture of what we are doing.
What would be the ideal investor match?
It may sound a bit overconfident but we feel comfortable about our current and future funding. We are aware that an external investment would help us to accelerate the business and that's why we are open to meet investors who share our passion. An investor that just thinks about their own pockets can stay far away from us. We only want to work with people that want to improve the well-being of others and the environment around us.
Best of luck with everything!
Thanks, check out our pitch deck in the Fundsup app: https://api.fundsup.co/go/OtiDruGZMX