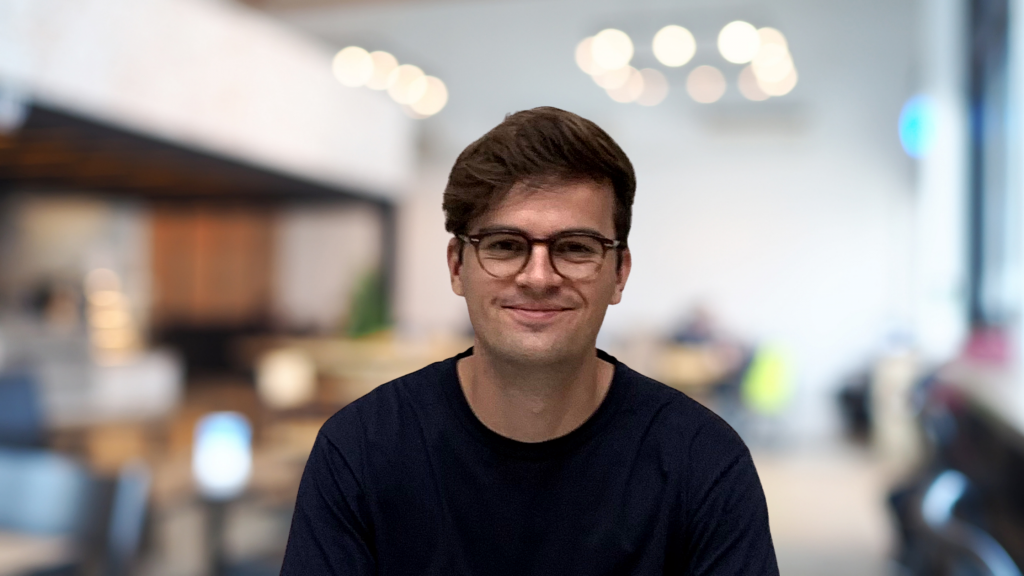 Every week at Fundsup we have a new startup that is forcing a radical breakthrough. This time we talk to Rick Budel, founder of Éticos.
Hi Rick, what exactly are you doing?
At Éticos, we are breaking the lifecycle of single-use plastics in the global personal care market. We start this journey with a refillable deodorant with safe ingredients that consumers understand.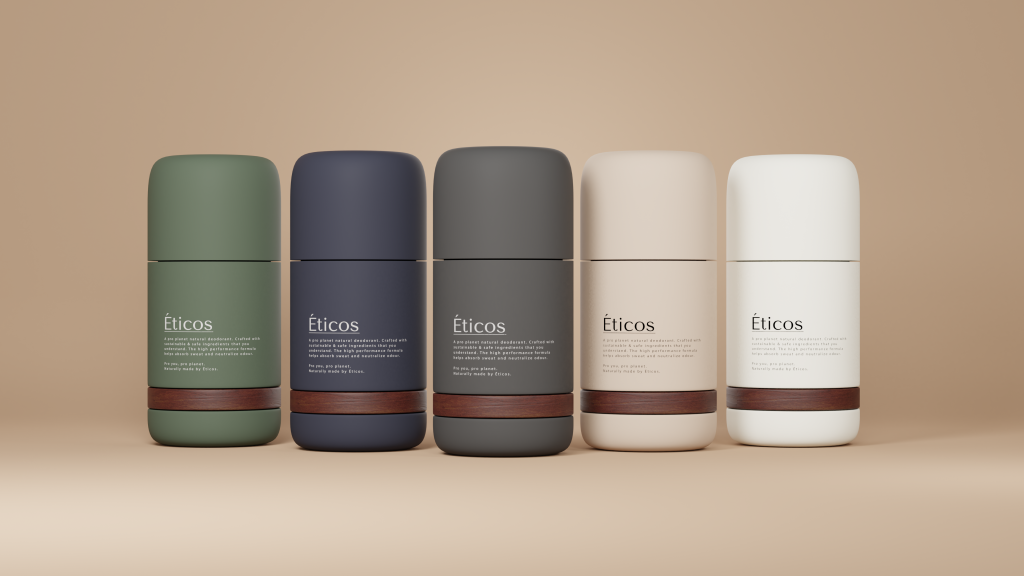 What was your motivation to start this company and where do you see its main application?
When I was backpacking in Asia a few years ago, I was confronted with a lot of plastic on the beaches and in the oceans. It was terrible to see.
I discovered that a large amount of microplastics ends up in the ocean as a result of our single-use plastic 'consumption'. This consumption is estimated at approximately 150 million tons of single-use plastic per year worldwide. Another consequence of this is that people probably ingest about 5 grams of microplastics every week. This means that we unknowingly eat one plastic credit card every week.
In addition, synthetic ingredients in cosmetics such as aluminum, parabens and other harmful chemicals are increasingly being questioned as they contain substances that can harm our health.
I looked at products in the personal care market and I saw a big challenge in the daily bathroom routines. I wanted to create a solution that contributes to a better planet and a healthier body andÉticos was born. Éticos means ethical in Spanish and Portuguese.
We believe that respect for our own bodies and our planet should be a priority.
What is your solution?
Our first product is a carbon neutral, subscription-based deodorant, 100% natural and plastic-free refills, delivered straight to your door. The refills are designed to fit through the letterbox to save shipping costs, emissions and increase consumer convenience.
Our solution will contribute to reducing carbon footprint, a healthier lifestyle and cleaner oceans. In addition, as plastic waste poses a major threat to meeting current climate commitments, we believe this will be a valuable contribution to moving towards a circular economy as we reduce petroleum plastic in deodorant packaging.
By offering our sustainable and data-driven alternative to the consumer market, we contribute to a better planet and a healthier lifestyle.
In the medium to long term, Éticos aims to expand its product range to include more personal care products based on the same principles: distinctive refill products through reusable packaging.
What is the impact of your business?
Together with my team and stakeholders, we have a lot of experience and Éticos is going to make a huge impact in the cosmetics industry. Our goal is to have a truly positive impact on the environmental footprint of consumers worldwide. We want to enable people to use less single-use plastic and choose natural personal care products that are better for their health without compromising on quality.
By switching to Éticos, the plastic and CO2 footprint will be reduced by 1.8 KG per year per household. Impressive right?
Who is on your team?
I am very happy to have found the right co-founder whose name I unfortunately cannot reveal yet. He will take on the role of our CCO. The co-founder is an experienced entrepreneurial executive in Marketing & Sales and has over 20 years of experience in D2C, B2B Marketing in the FMCG and Beauty & Personal Care industries. We also start with a seasoned Marketing Executive. He has 20+ years of international experience in FMCG at Unilever and L'Oréal, among others, and is a recognized leader in sustainability marketing.
When are you planning to go to the market?
Our goal is to launch in just over 1 year, so early 2023. We only bring proven quality products to the market. Cosmetic formulations are subject to strict requirements, testing and legislation worldwide and we do not want to compromise.
Who has invested in you and what kind of investors are you looking for?
We have received a letter of intent from one of our investors of €100,000. We also collected a small round from our friends, family & fans. We are currently looking for more investments from venture capital firms and Angel investors that can help us accelerate towards the next clearly defined milestones.
Our ambitions and plans are grand. We are now focused on the prioritized launch markets in Europe and then look to expand into the rest of the world.

The ideal match is someone who understands the impact on sustainability we want to achieve and with relevant experience in omnichannel, FMCG, cosmetics and global reach.
Best of luck with everything!
Thanks, check out our pitch deck in the Fundsup app: https://api.fundsup.co/go/EZO5hPRK_b