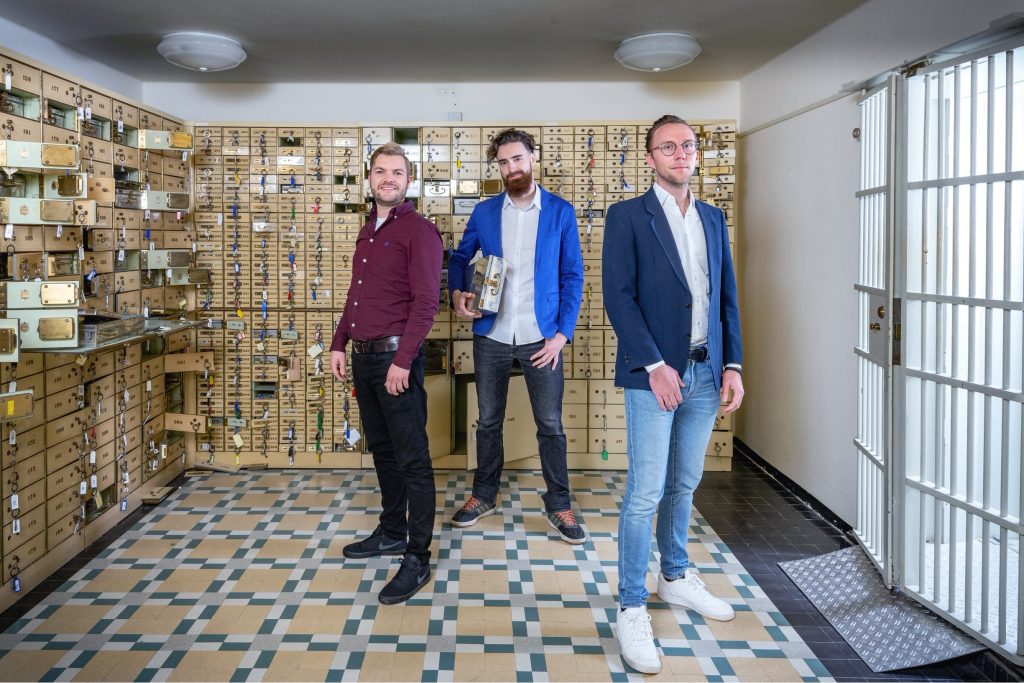 Every month we feature a new startup at Fundsup that forces a radical breakthrough. This time we chat with Niels Mulder, Founder of Flow Money Automation.
Hi Niels, who are you and what exactly are you doing?
I'm one of the founders of Flow Money Automation. The Flow app helps you create a money system that handles your finances, so you always know how much you can spend and just live your life.
Personally, I have a background in digital product design. That means it is my job to understand your everyday problems and use technology to solve them. Our team loves making useful products that people actually use (they worked on apps for ING, Philips, KPN, Ziggo, Eneco and many more utilities used by millions of people). Together with Daan and Danny we have a lot of experience in our field and are now making impact in the financial industry.
How did Flow Money Automation start?
For over a decade we have been making products that help people in their daily lives. We saw that in the financial category, innovation stood still because of banks keeping everything for themselves. New legislation (PSD2) aimed to change that and we leveraged that momentum to build Flow.
While freelancing ourselves we saw that a lot of freelancers cope with problems such as setting taxes aside. This could lead to negative surprises where you have to pay tens of thousands of euros while many people would already have spent that money without realizing it.
"Our app helps you live your life and finally stop worrying about your finances."
What are the problems you solve?
The problem that most people have: money is hard.
For those people it is hard to survive and impossible to invest or save for the future. We see a lot of people having a hard time making ends meet.
Even before COVID-19, 1 in 3 EU households (and in some countries even 1 in 2) are unable to handle unexpected expenses. There are 195M households in the EU. Our app helps you live your life and finally stop worrying about your finances.
We also see a lot of (starting) freelancers having issues with money. Our app automatically sets aside their income taxes and VAT so they don't have surprises and always know what they can spend.
And it seems this problem resonates with a lot of people that desperately want to pay for a product like this. Not only consumers actually, but also banks asking us to deliver this product white label.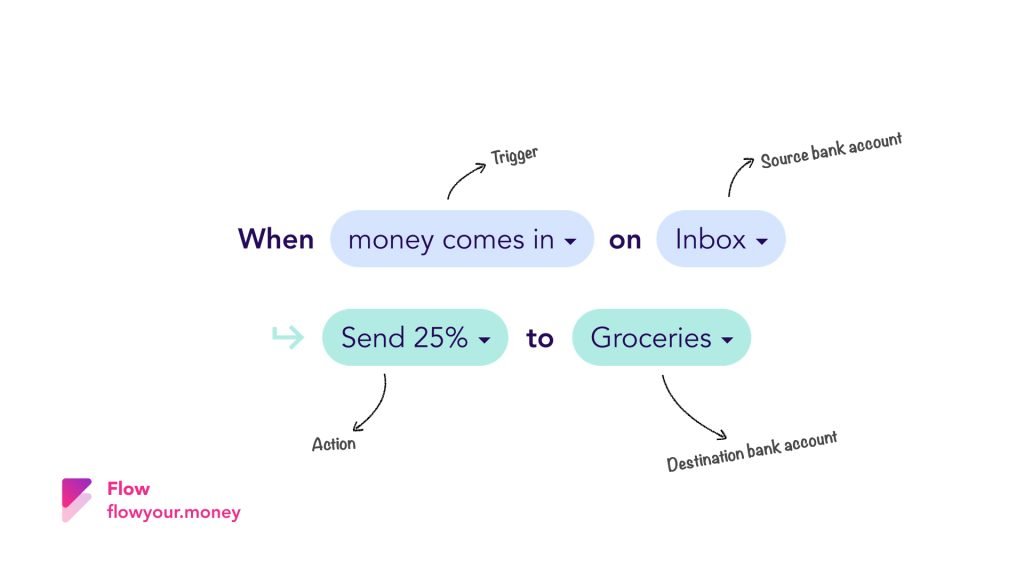 What's your solution?
Peace of mind. Seriously, if you have your finances under control this gives you such a good feeling. It helps you focus on the things that really matter.
Flow is an app that lets you connect to your bank accounts and divide your money over different buckets, similar to coin jars.
Many things can be made simpler using Flow, for both consumers and freelancers. We offer smart templates based on existing money methods that inspire customers. For example saving 1 cent more every day, making a weekly budget, or divide your money over 5 different budgets every month.
Our product is for consumers, freelancers, and financial institutions (banks) that want to embed this in their own banking experience.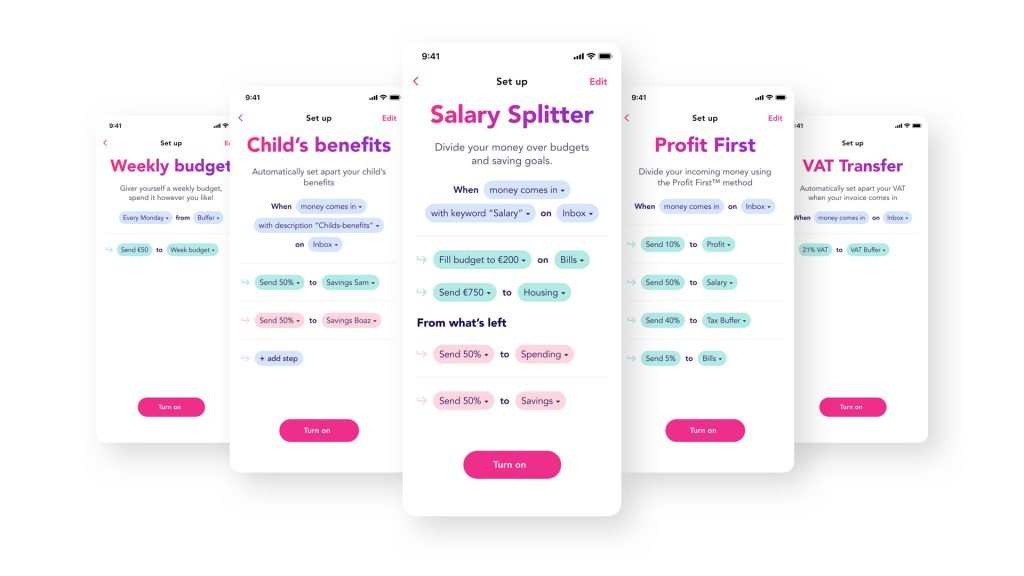 What is the impact of your business?
As I said, our goal is to help people build the future by giving them control over their money streams. Making difficult choices uses your willpower, and you only have so much of that in a day. Instead, we automate the process. This makes you feel more comfortable and secure about your finances.
We are happy when we receive messages from people that Flow really made an impact on their lives and they are creating financial resilience.
Where do you stand right now?
At the beginning of COVID-19, 31% of households reported their income is impacted. This number will increase. The need for financial resilience is only larger now because of COVID-19. We see an increase in people interested in money management.
We got the (extremely hard to obtain) PSD2 licenses from the Dutch Central Bank required to help these people. This unlocks all EU banks for Flow and we are really proud of this achievement.
Our next phase has just started and is about demonstrating growth. This helps us align better for a significant investment round in 2021.
After that, we have some really ambitious plans to make Flow the Uber of money. You can download the app in the Google Play Store or Apple App Store.
"Our goal is to help people build the future by giving them control over their money streams."
Who has invested in your firm so far and how much money are you looking for?
To date, we only have raised €600.000 to get licensed, get the initial app built, and go live. We did this with a group of very talented investors with a lot of experience in our field. We are really thankful to have worked with them.
As we have reached these goals, we're aiming for a big Series A round next year. Currently, we are raising €350.000 – €500.000 to grow our customer base and monetization.
The biggest investments and uncertainties (PSD2 license + core product) are behind us now. With this budget we'll grow the team and show growth.
What would be the ideal investor match?
Our ideal investor thinks big. Our ambitions and plans are there. We aim for global expansion and need investors backing us during this journey. Do you want to be part of the ride? Help us conquer Europe? Contact us, we are moving fast!
Best of luck with everything!
Thanks, check out our pitch deck in the Fundsup app: https://api.fundsup.co/go/oUSdUO8cmL