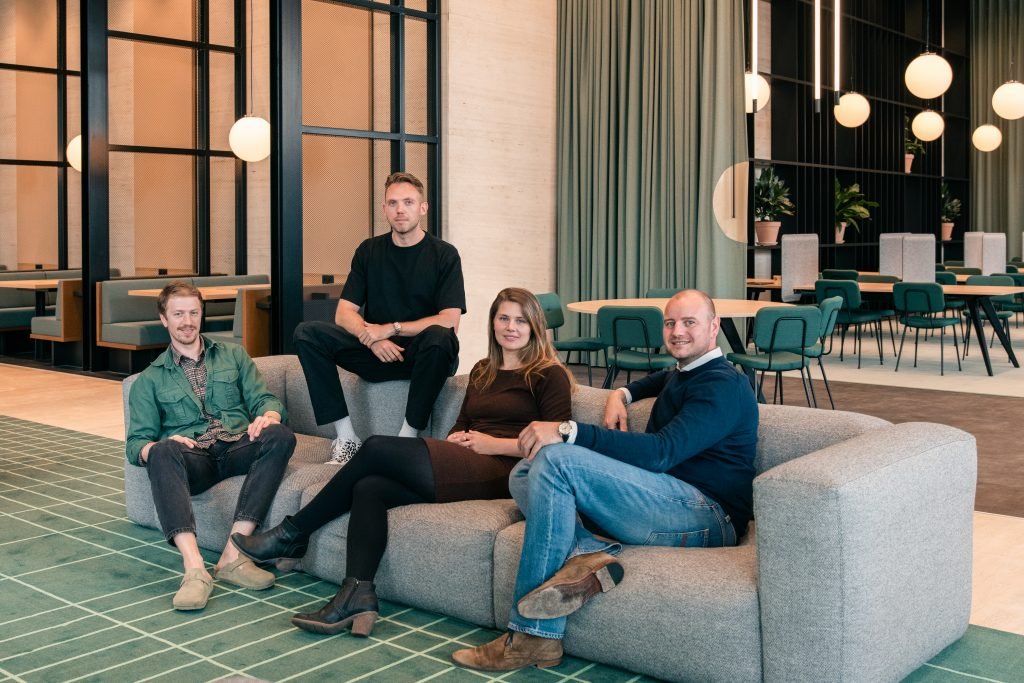 Working from home is not ideal for everyone, so local coworking spaces can offer a solution. Start-up HubClub is a platform that makes hybrid working easier and more accessible. Five questions for Joost Prins, CEO of HubClub.
Read the Dutch version on Emerce.
What exactly does HubClub do?
HubClub connects the best local coworking spaces through one app, making working locally in a professional environment accessible to everyone. With one membership you have access to all hubs that are affiliated with HubClub.
Due to or thanks to corona, our office culture has completely changed. We will only go to the office for certain activities and will continue to work at home or close to home a lot. Working from home is not ideal for everyone and local coworking spaces offer a solution. Through our app you can book a workplace at a coworking space near you.
A kind of OneFit but for coworking spaces.
Where do you see its main application?
Flexible working has suddenly become the norm. You can't open a newspaper these days without being thrown to death with the term hybrid work. But new ways of working sometimes also bring challenges. I see HubClub as a tool within the mix of hybrid working and an addition to working from home and the office. Hybrid working is not only about the place where we work, but also about the agreements you make as a team about how we work together.
We see that employers are still struggling to find a good balance. We help organizations with the implementation of new ways of working. We do this, among other things, with our hybrid work quick scan and workshops in collaboration with Workshop Wednesday (agile and hybrid work training courses for SMEs and corporates).
We see that talent increasingly values ​​a good work-life balance. Flexible working can contribute to this. Research shows that a good work-life balance and flexibility at work make an important contribution to our productivity. Over the past few months, we've gathered a lot of feedback from our users and see that organizations with different types of teams are (wanting to) offer HubClub to employees in addition to working from home.
What is the impact of your business?
We believe that working from home combined with a network of local hubs and central work locations makes cities more livable. Due to smart and flexible use of space, we all need less office space, which makes more space available for living, for example. HubClub facilitates this by connecting hubs and making coworking spaces accessible to new target groups such as corporates and governments.
Working locally also leads to less travel time, fewer traffic movements and fewer CO2 emissions. An office around the corner provides a better work-life balance and prevents social isolation. We also see that working locally promotes cross-pollination between local communities, creating new economic and social structures. That lunch shop in the neighborhood suddenly has a right to exist.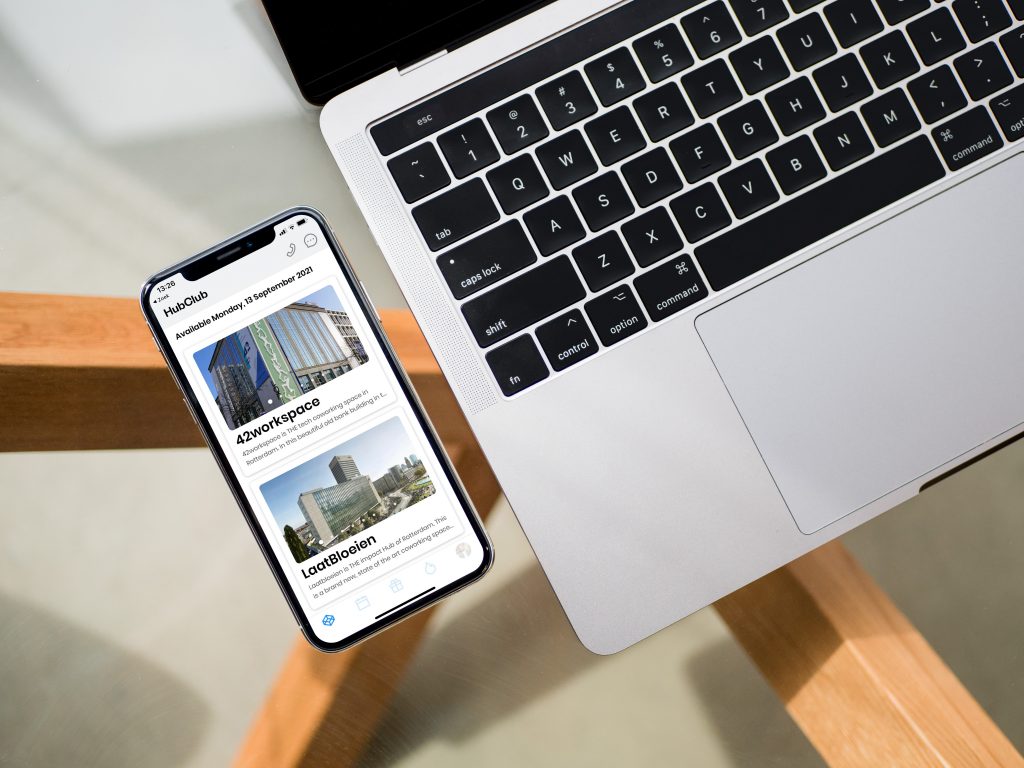 Where do you stand right now?
Our ambition is to become the prime subscription for flexible working in the Netherlands and ultimately in Europe. We went live in the Rotterdam region this spring and currently have about 15 work locations connected from Delft to Capelle aan den IJssel. In the first months we tested a lot with free trials and collected feedback from users.
So far, about 300 users have tried HubClub. We went live this month with a new pricing model consisting of three subscription plans and it seems that we are moving towards product market fit. We see that more and more users are plugging HubClub within their organization and more companies are signing up for a company plan.
A frequently heard question from companies with a workforce spread across the Randstad is when HubClub will also become available in the other major cities.
What is also nice to see is that users pay for HubClub subscription with their work-from-home and/or travel allowance.
Who has invested in you and what kind of investors are you looking for?
We set up HubClub bootstrapped. We are currently looking for suitable investors who want to help us achieve our ambitions. As soon as we have funding, we will scale up to other cities. We are looking for investors who not only contribute money but also knowledge in the field of real estate, proptech, scalable business or B2B sales.
Best of luck with everything!