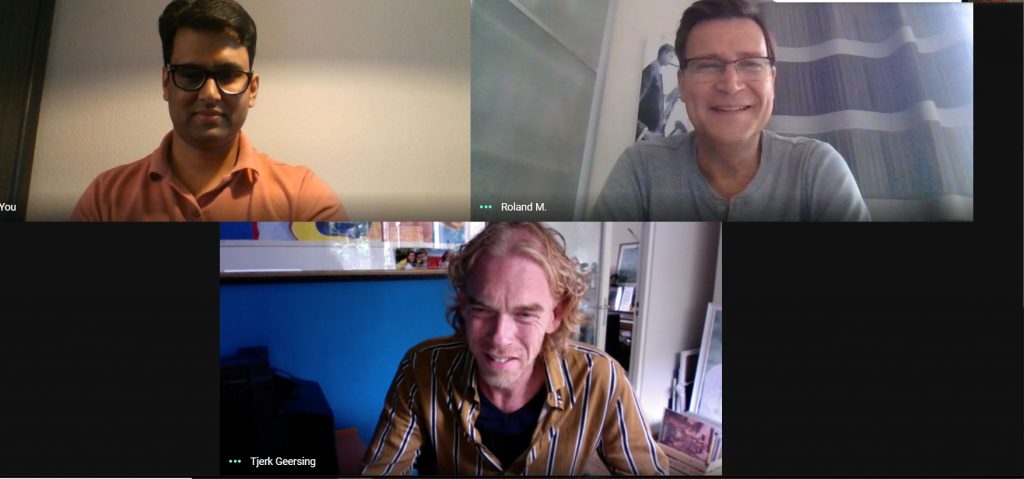 Every month we feature a new startup at Fundsup that forces a radical breakthrough. This time we chat with Tushar Satav, Founder and CEO of Keystonemab.
Hi Tushar, what exactly is Keystonemab doing?
We are using artificial intelligence to reposition failed clinical trial drugs for new disease indications. The motivation came from my personal struggle with a rare type of brain tumor and the fact that there were no viable treatment options available except surgery. I pitched the idea to UtrechtInc to use machine learning to organize and analyze millions of scientific data points to derive actionable insights for drug repurposing. They not only supported the idea but also introduced me to Keystonemab's first co-founder and investor Tjerk Geersing. Tjerk has extensive experience in the software industry. Dr. Roland Meisel joined as second co-founder, investor and Chief Commercial Officer to help us with business strategy. Roland has extensive experience in biopharmaceutical business development & licensing.
Why is technology needed?
According to a recent Nature publication, 70% of the drugs required for the treatment of diseases are already available. They just need to be repositioned correctly. But going through millions of scientific documents to identify right repositioning opportunities is impossible for the human mind. This scale and complexity of the problem make it an ideal target for Artificial Intelligence.
,,Our approach will save on average 7.8 years spent in new drug discovery."
How do you differentiate from the competition?
Most of the technologies available use public datasets (scientific articles, clinical trial etc.) to make a platform which is "one size fits all". We want to generate a "hybrid data set" which is a combination of proprietary data and public data. The use of proprietary data will help us to customize the platform to the client's needs.
Customization is crucial for high-quality insight generation because companies working on different drug formats or therapy areas will have very different needs.
Where do you see its main application?
We believe the main application of our technology is in identifying drugs for oncology, autoimmune diseases, rare diseases, or sudden drug needs like the outbreak of SARS-COV-2 causing COVID-19. But we will follow a "target agnostic" approach to let data and AI to identify the best possible fit.
What is the impact of your business?
Our approach will save on average 7.8 years spent in new drug discovery.
Technology will also significantly de-risk the drug development process as each new indication found for an existing drug will potentially create an estimated value on average of $300-500 million for drug discovery partners. Our technology will also help to rapidly identify treatment for sudden drug needs like COVID-19 as well as rare diseases saving ~ 7.8 years spent on average for new drug development.
But the most important application will be to decrease healthcare costs for patients as a need for a separate drug for each indication will reduce significantly.
Where do you stand right now?
We finished platform development work in July 2020. Currently, we are doing a pilot project with a biopharmaceutical company to validate the accuracy of our model predictions. Simultaneously, we are also trying to optimize a few features and make our platform ready to handle data from millions of documents. I am also evaluating a few partnership proposals to generate high-quality drug screening data on diseased cells and then use AI to tell us which of these drugs are making these cells healthy.
When are you planning to go to the market?
With our current platform, we assume we will be ready for the market by February 2021. We also have a plan to develop an in-house drug testing facility, to generate a massive amount of high-quality experimental data for our AI model.
Who has invested in you and what kind of investors are you looking for?
We received a $120,000 grant in the form of cloud credits from IBM to develop a platform. Tjerk provided the first round of funding to bring the product to the current stage. BLAC-BioPharma led by Roland committed the next round of funding.
What would be the ideal investor match?
We are looking for strategic investors with experience in the SaaS technology or biopharma sector to support our long term goals.
Best of luck with everything!
Thanks, check out our pitch deck in the Fundsup app: https://api.fundsup.co/go/yRumrn7svo