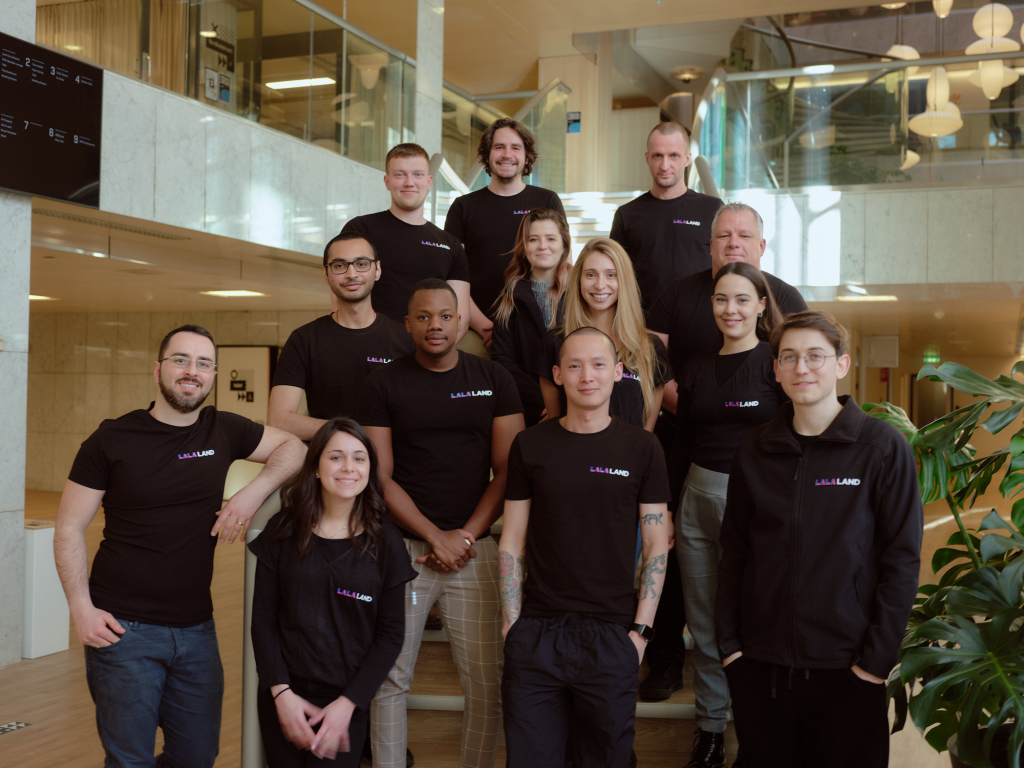 Every week we feature a new startup at Fundsup that forces a radical breakthrough. This time we chat with Ivo Stoyanov, Finance Manager of Lalaland.
Ivo, what exactly are you doing?
Lalaland uses AI to create synthetic photo-realistic humans for fashion e-commerce brands. More notably we empower brands to showcase their collections on diverse models which actually look like their customers.
Where do you see its main application?
Lalaland understands what online shoppers want. We help brands visualize what their online customer looks like and entail acting as a model recommendation engine.
Online shoppers can seldom identify themselves in the models that brands currently use. As a result, they end up purchasing garments that don't fit well or don't look good on them. It's close to impossible for a brand to show one item on a variety of different models. They can however replace real-life fashion models altogether with our synthetic models. This way, they can showcase each garment on several different models, so that each customer segment is represented.
Fashion brands using our models actually see an increase in revenue and a decrease in garment returns.
What is the impact of your business?
We're all about diversity and inclusion. We want to take the representation of all customer segments mainstream. Regardless of your ethnicity or body size, you should be able to see a model that resembles you when you shop.
We further make a huge contribution in reducing the waste from garment returns, as our models help shoppers pick the right garment straight away and not have to send it back to the store and get a different model/size.
"We're all about diversity and inclusion. We want to take the representation of all customer segments mainstream."
Where do you stand right now?
We're currently running a few paid pilots which are helping us quantify the value proposition. We're working together with several brands such as Sapph, Wehkamp, and Stieglitz. Alongside that, we're working on further expanding our catalogue of models.
When are you planning to go to the market?
We already have one foot in the door with some existing partnerships. We're running different tests with them to help us identify the biggest market opportunity and focus sales in that market segment.
Who has invested in you and what kind of investors are you looking for?
Innovatiefonds Noord Holland led our (pre-) seed round, which we closed at the end of 2020. They were joined by a consortium of angel investors, to a total of EUR 625,000. We're extremely pleased to have received such support so early on in our venture. Forward-looking, we plan to raise a series A round in Q3 2021.
What would be the ideal investor match?
We aspire to grow as a service provider in the fashion industry, so we want to partner up with someone with previous experience in SaaS, eCommerce, marketplaces, or fashion. We're looking for an institutional investor to lead our next funding round after this summer.
Best of luck with everything!
Thanks, check out our pitch deck in the Fundsup app: https://api.fundsup.co/go/PykRMEJik