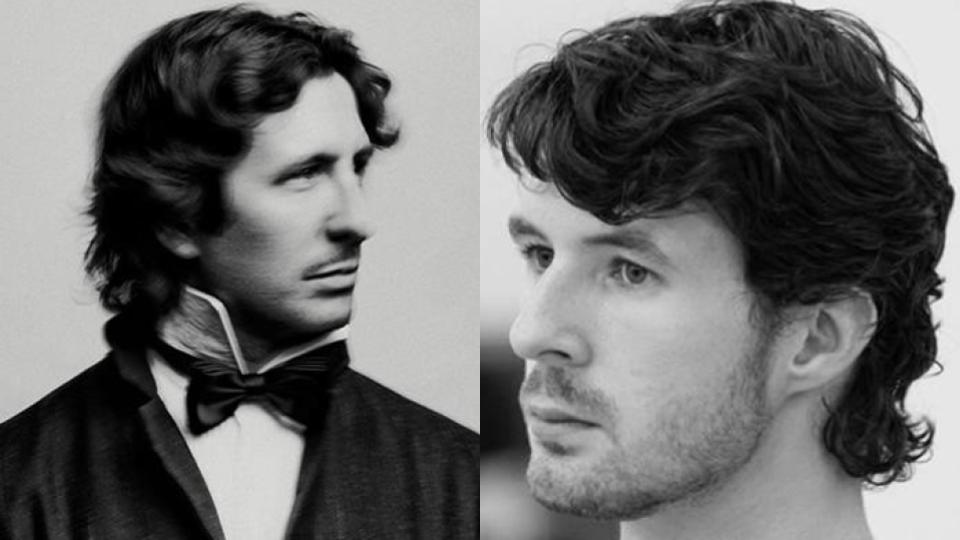 Every month we feature a new startup at Fundsup that forces a radical breakthrough. This time we chat with Francesco Gibbi, Founder and CEO
of Lot-Art | The Art Investment Platform.
Francesco, what exactly are you doing?
As an eclectic collector myself, I created Lot-Art to respond to the needs of people that – like me – wanted to purchase high-quality artworks that could also function as sound investment opportunities. I created the platform intending to build an effective tool to easily monitor the global art market and identify the best investments; when, and where they are offered in the primary and secondary market.
With an innovative financial approach to art collecting, Lot-Art combines big data analytics, market expertise, and AI to assist investors in acquiring quality artworks. The artworks are also sound financial investments, assuring the assets will carry the highest degree of liquidity and opportunity of return by exploiting every geographic arbitrage and information asymmetry in the global art market.
Where do you see its main application?
Lot-Art is a platform that allows everyone to select and purchase art and luxury collectibles as forms of investments, spotting the best prices in the global art market, checking price trends, and the asset's potential liquidity/profitability before buying it. Collecting art as an investment is more rewarding than common financial instruments in terms of emotional, esthetic, and ownership feelings and less sensitive to the macroeconomic factors which can negatively influence financial markets. The low correlation with traditional investment instruments generates the portfolio's diversification benefits, especially during times of economic uncertainty.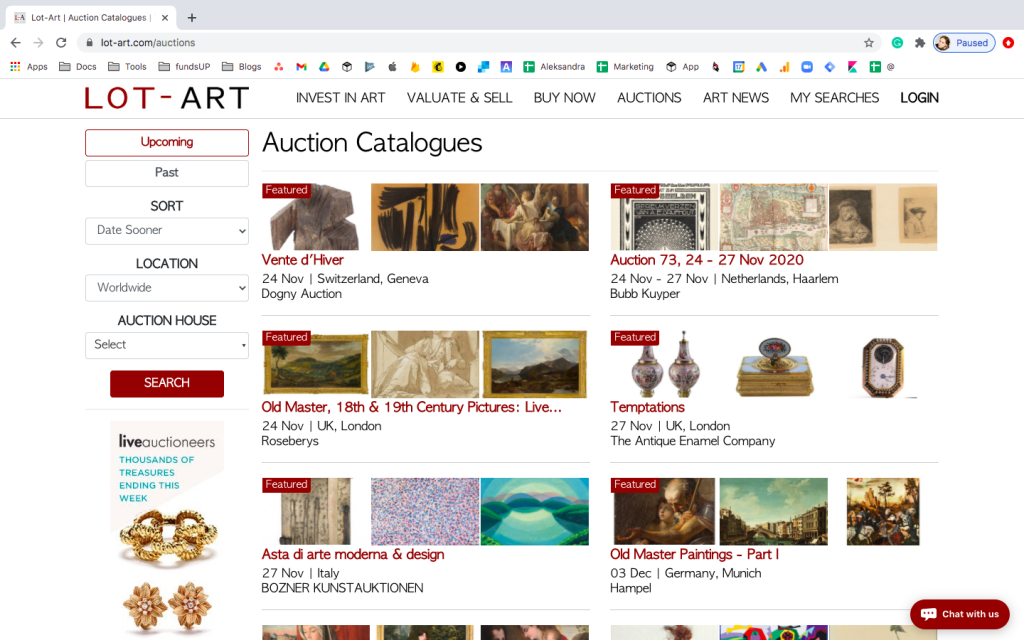 What is the impact of your business?
Today, macroeconomic factors such as inflation, unemployment, falling interest rates, and forex volatility keep affecting the financial markets. In times of economic uncertainty, tangible fine art and passion assets could offer optimal opportunities for investment portfolio diversification. Lot-Art provides collectors with the largest vetted aggregator of upcoming sales listed by reputable auction houses worldwide. The platform shows complete auction catalogs, following a clear calendar view that makes it easy for buyers to keep track of their favorite auctions. 
Users can register for free and instantly access a series of services enabling informed investment decisions. With your account, you can track auction sales, artists, or collectibles of your interest. Also, you can save multiple keywords to quickly run sophisticated searches in a single click to keep the market under control: Lot-Art can send email alerts when new lots matching these searches are available, offering the most updated overview of the global art market.
When deciding to invest in art and passion assets, from fine art to design, fine watches, classic cars, and wines, buyers should take into consideration four critical success factors: expertise, liquidity, risk management, and geographical arbitrage. Lot-Art allows buyers to make the most of all these aspects through user-friendly price analytical tools and personalized art investment advisory services. The majority of Lot-Art data points fall in the mid-price segment (between 1,000 to 500,000 USD), making our investment advisory service accessible to a wide audience of private collectors and wealth managers who consider art-related assets an effective opportunity for portfolio diversification. 
As an all-round art market platform, Lot-Art also offers an array of services dedicated to art market businesses. Regarding B2B services to auction houses, Lot-Art offers a catalog listing service, as well as consignment and marketing premium services tailored to increase the number of online bidders. Furthermore, Lot-Art allows private collectors, artists, and galleries, to expose their work to an international audience of collectors through the 'Buy Now' section on the platform.
During Covid 19 pandemic, Lot-Art has decided to do its part and is helping Art Galleries, Artists, and Auction Houses to get in contact with potential buyers thanks to free catalog listings on the Lot-Art Gallery.
"Collecting art as an investment is more rewarding than common financial instruments in terms of emotional, esthetic, and ownership feelings."
Where do you stand right now?
Up to date, Lot-Art features more than 3,000 auction houses worldwide. In October 2020, we reached 400,000 monthly users and 76,000 newsletter subscribers as of 1st November 2020. We are also expanding to offer effective investment tools to art investors. In the coming weeks, we are launching an exclusive statistical analysis to expose the best investment opportunities. Lot-Art will offer advanced dedicated services to art collectors, providing analytic market insights to assess the real-time value of a collection and make informed investment decisions in fine art and passion assets. 
When are you planning to go to the market?
Since its foundation in 2017, Lot-Art has been on the market and has grown to be the world's largest auction aggregator for art and luxury collectibles. At the moment, we are about to launch premium features for paying subscribers, which will allow users to make informed investment decisions.
In particular, it will offer as a paid membership an automated statistical analysis, showing artist price trends and sale volumes for both fine art and luxury collectibles and comparing the upcoming and past auction prices. The L-A automated analytical system will allow investors to identify geographical clusters where a specific artwork/artist is sold on average at the highest or the lowest price. This can serve as an essential tool in choosing the best market/auction house where to buy or sell, exploiting the so-called "geographical arbitrage". Comparing upcoming and past auction prices will enable Lot-Art users to filter potential best deals in the art market when an artwork is estimated lower than their average sale price and will therefore carry a higher potential of liquidity and return on investment. 
Furthermore, we have been developing an AI-image recognition system (ready by Q1 2021) to match related lots by their image instead of solely by a text description. The AI image recognition system will be instrumental in exploiting asymmetries of information when the description of a lot is missing important characteristics of an artwork, leading to its undervaluation (unrecognized attributions of artists, subjects, etc.). Searching lots by their image will then enable collectors to find in the database artworks which are wrongly or partially described by the auction house, with the opportunity to leverage the information asymmetry to their favor. 
Finally, we have recently entered a partnership with a global network of art logistics providers, enabling Lot-Art to provide shipping quotations before and after a sale for collectors to receive home their artworks safely and hassle-free.
Who has invested in you and what kind of investors are you looking for?
So far, Lot-Art has been financed by the co-founders. Since we reached break-even in Q1 2020 with B2B catalog featuring services to auction houses, we have also re-invested our revenues in the development of more sophisticated services. Currently, we are open to the first round of investments.
What would be the ideal investor match?
We are open to private (angel investors) and corporate investors (VCs) alike, ideally from the fine art and e-commerce sectors. We would best match with investors who have previous experience in up-scaling e-commerce companies and/or extensive networks in the fine art and luxury/passion assets market. 
Best of luck with everything!
Thanks, check out our pitch deck in the Fundsup app: https://api.fundsup.co/go/r1eNT0QjeX