Every month we feature a new startup at Fundsup that forces a radical breakthrough. This time we chat with Rogier Kauw-A-Tjoe, Founder of Luqo.
Hi Rogier, what exactly are you doing?
Luqo is a system with physical hit buttons and digital learning material for children to play and learn together. Where current digital learning systems focus on individual development, we are the first system focusing on collaboration and children's social development. With Luqo, children are more involved and grow a deeper understanding of the learning material. The Luqo collaborative games are available from preschool until the age of 12, for topics such as language and numeracy.
While the starting point is the school's curriculum, children develop social skills while working together. They learn to self-reflect and become happy and confident people. All skills needed in this 21st century!
We are a group of diverse designers (industrial, interaction, communication and game). We always co-create with children, teachers and other educational experts to develop our content. We are based in Utrecht, The Netherlands.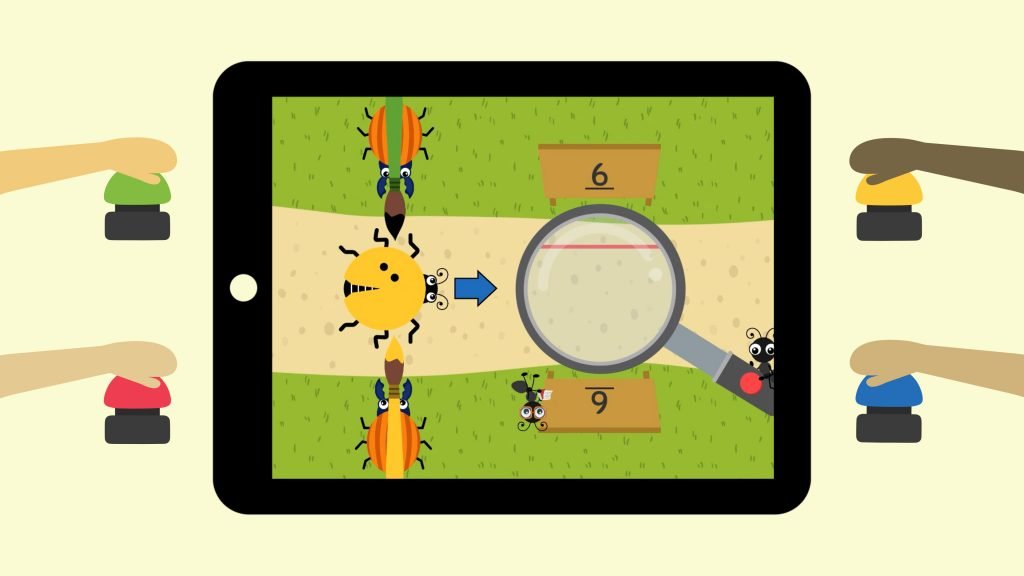 Where do you see its main application?
Our main customer base can be found in Primary Education, at all different types of schools, including special needs schools. Most important is that schools see the (learning) benefits of learning together instead of learning individually. Thankfully, this has become very clear to schools after the Covid-19 lockdowns.
Schools that use Luqo, see that children develop more self-esteem and more self-knowledge, causing them to be more confident and happy people. Ready to take on the future!
Why both hardware and software?
We've learned that our buttons invite children to learn in an active and collaborative way. They can hit the buttons as hard as they want, causing immediate enthusiasm. Each child has their own button, ensuring that none of the players can overrule the others. Everyone is responsible for their own button, and therefore it guarantees equality of the players.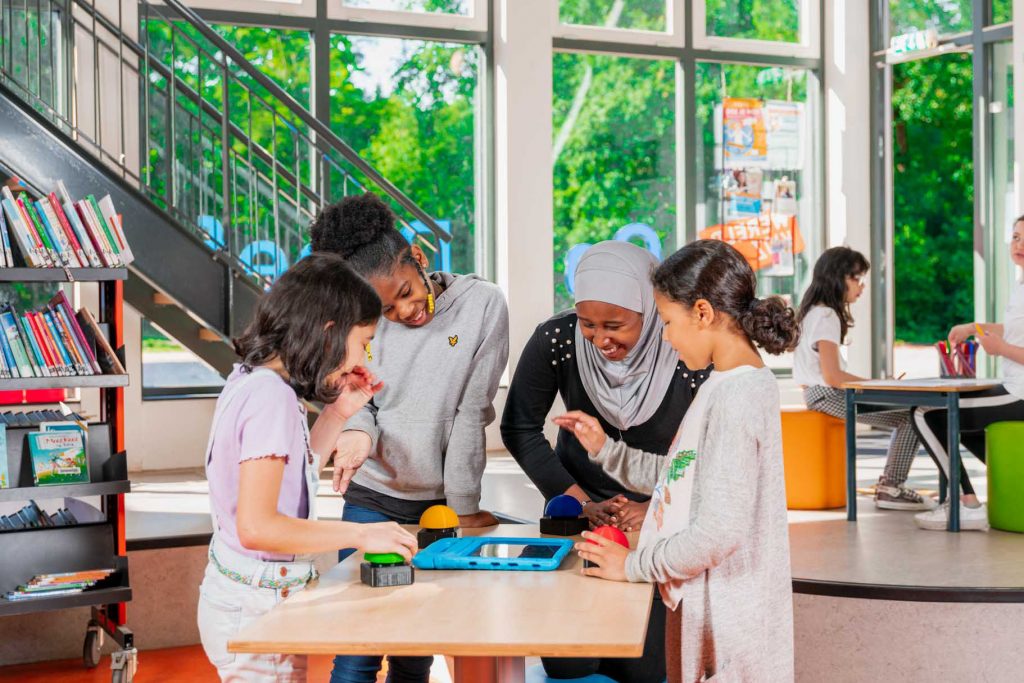 What is the impact of your business?
The pressure on schools is very high at the moment and schools are seeking for solutions to support teachers. Using apps seems to be the solution but it causes children to be working isolated: struggling by themselves, and also celebrating by themselves.
Luqo makes children motivated because learning becomes more fun and challenging when doing it together. Schools that use Luqo, see that children develop more self-esteem and more self-knowledge. Causing them to be more in control of their own education and be more confident and happy people! Ready to take on the future!
Because children always work together, they are capable to use Luqo by themselves together. Teachers do not have to prepare or support but have time to focus on one-to-one conversations with other children.
Where do you stand right now?
We've sold two generations of our product and developed over 50 educational games. We have just redesigned our product to be able to drastically lower the price. This will open up the market. Now, we are ready to scale!
We are not doing this by ourselves, because we have just won the Future Play Design Challenge (organized by CoC Playful Minds and LEGO Ventures). We will be in their new half-year accelerator program, to focus on co-creation, marketing and growing internationally.
When are you planning to go to the market?
We are already on the market. Our latest (late 2019) system is already used at over 50 Dutch primary schools. We are currently translating our 50 games to English, French, Spanish, German, Danish and Swedish, to start our international expansion.
We are also upscaling our production, in order to lower the costs of the physical buttons.
Who has invested in you and what kind of investors are you looking for?
Our first investors are all Friend, Family, Fans or via their network. We are now looking for a Business Angel with experience in Education. We are not a marketplace, and we know the education market is a challenge. However, we are determined to change education for the better! And we are looking for an investor that can help us scale to the next level and join us on our adventure!
Best of luck with everything!
Thanks, check out our pitch deck in the Fundsup app: https://api.fundsup.co/go/B1gH_cSTYz