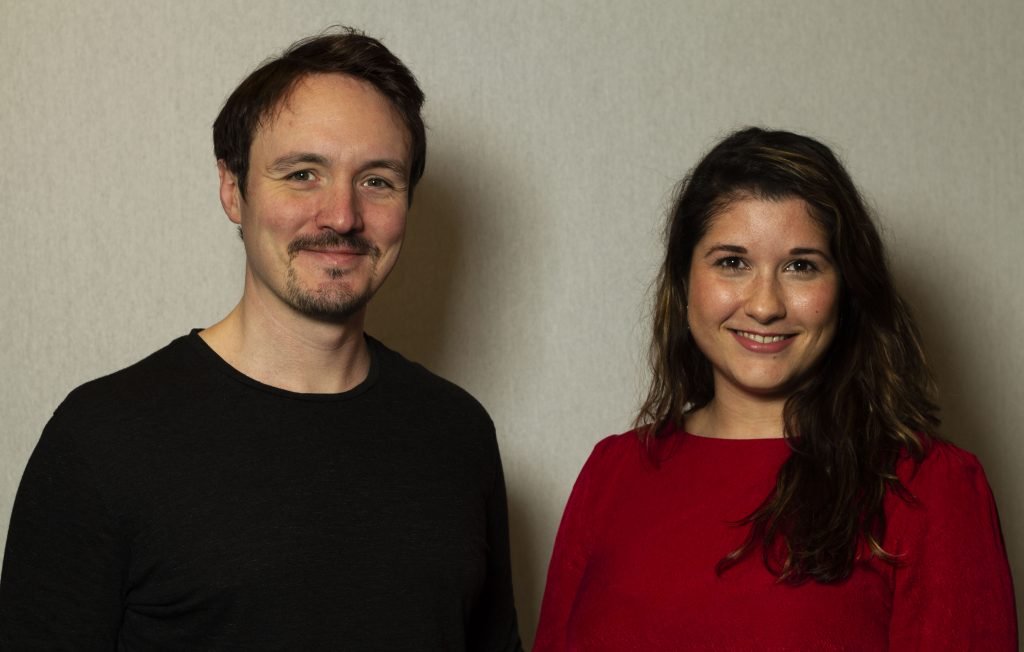 Every week we feature a new startup at Fundsup that forces a radical breakthrough. This time we chat with Nadia Kadhim, CEO of Naq Cyber.
Nadia, What exactly are you doing?
Naq offers small businesses a virtual and scalable Information Security Team at a fraction of the cost through our one-stop automatic cybersecurity and GDPR compliance platform. Our customers can rest easy knowing that their cybersecurity and GDPR needs are taken care of whilst saving money and valuable time.
Where do you see its main application?
Our clients are SMEs in different sectors. From professional services to the agricultural sector, they are all in dire need of help with their cybersecurity and GDPR compliance. Our clients have one thing in common: They know they have to do something about their cybersecurity and GDPR compliance, but don't know what to do or where to start; when it comes to securing their information.
What is the impact of your business?
COVID-19 related measures have drastically changed the way SMEs work. Working from home and the use of cloud-based solutions have massively increased, but small business security has not evolved to this new way of working. We aim to revolutionize the SME cybersecurity market by providing SMEs with a complete, affordable and easy solution, all in one place. Next to taking care of our client's cybersecurity and GDPR compliance, but we are building a marketplace into the platform. The marketplace will make suggestions for added products and services based on threat analysis, making our platform truly one-stop for all cyber-related needs.
What does the market look like?
SMEs are a massive target of cybercrime, and it has cost them £87 billion over the last five years. Academic research from 2019 shows that 88,4% of small to medium businesses would like to improve their information security posture and 89,1% of them are willing to invest time and money in doing so.
However, the current cybersecurity market is almost exclusively focused on enterprise security and the offering for SMEs is fragmented and often in the form of expensive consultancy. Small businesses would need to buy or engage a combination of 10 different products, services and consultants costing them up to £18,000 per year to address all of the risks. That's why we came up with the concept of our Virtual Security Team, combining all of these solutions and consultants into one – to close this gap in the market.
Why Naq?
Our cybersecurity and GDPR compliance platform acts as the Virtual Security Team for small businesses. Our solution holistically tackles SMEs risk and ensures that this risk is mitigated in the most time- and cost-efficient way possible (80% cost reduction). As a result, our solution gives small business owners a space to breathe.
"We aim to revolutionise the SME cybersecurity market."
Where do you stand right now and what does the future hold?
The front-end of our cybersecurity and GDPR compliance platform is due to be complete by the end of March. We have our first paying customers, all small businesses in the professional services, agricultural and IT sector, who have enabled us to test our proposition and further refine our pricing strategy. With the investment we are seeking to secure by Q3 of 2021, we will be able to scale by expanding our team and continue work on our Virtual Security Team, with the short-term aim of reaching 1000 customers and £1,5 million ARR by December 2023.
Who has invested in you and what would be the ideal investor match?
Naq has received investment from a Dutch angel investment firm, called Crosspring in 2020. The perfect investor match for 2021 would be someone with experience in SaaS for small businesses to help us unlock exponential growth in this market. We are looking for people to work with us to expand globally, to become the #1 platform for GDPR compliance and cybersecurity for small businesses in the world.
Best of luck with everything!
Thanks, check out our pitch deck in the Fundsup app: https://api.fundsup.co/go/DF9CMclgHEm