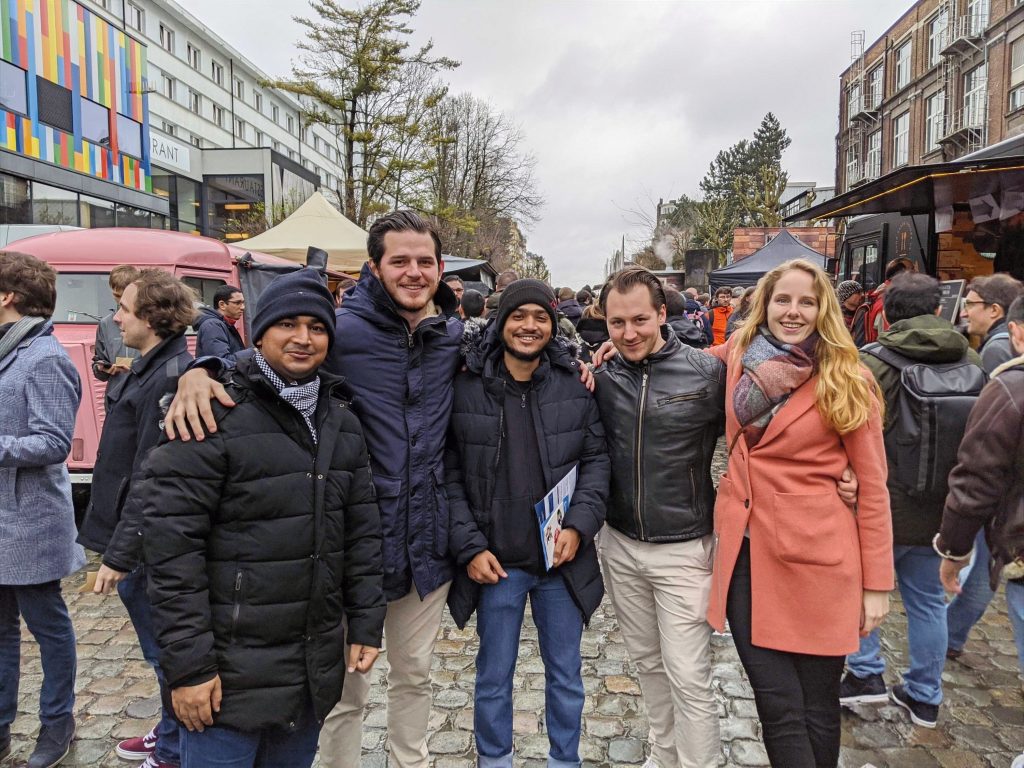 Every month we feature a new startup at Fundsup that forces a radical breakthrough. This time we chat with Yvonne Greeuw, co-Founder of NearOnes.
Dutch version of the article here.
Hi Yvonne, what exactly are you doing?
Hey! My co-founders and I are working on NearOnes, a mobile app where people can get help with any daily task from reliable, vetted people nearby. What I'm doing right now is growing the platform in Amsterdam and Amstelveen by screening more awesome nearones so they can do tasks on the platform and I'm preparing a video for our Christmas-tree service campaign! 🎄
Where do you see its main application?
What we see now is that people without a local network use the app to get help with tasks like cleaning, babysitting, and moving items, but also random tasks like assisting someone's marathon on a bike, or playing princess Elsa on a child's birthday party. In the future, we see that the independently living elderly could benefit a lot from reliable, simple help around the corner.
What is the impact of your business?
With NearOnes, we want to make sure that nobody in the city feels alone when they're in need of extra hands. We're connecting people of all generations and backgrounds and we're contributing more and more to volunteering projects with our screened nearones as well.
Where do you stand right now?
We have more than 6000 registered users on the app and we're growing every day. The app is constantly being improved to ensure a better user experience and to test new features. We are getting valuable insights from our users and we get more and more local ambassadors when people use the app for the first time. Our goal is to be seed-ready in July next year.
When are you planning to go to the market?
We launched at the beginning of this year, so we're already on the market.
"With NearOnes, we want to make sure that nobody in the city feels alone when they're in need of extra hands."
Who has invested in you and what kind of investors are you looking for?
Holland Startup, a venture builder from Utrecht, has invested in us from the very beginning. We're looking for other angel investors who would like to co-invest with them in our current 250k round so we can grow to the next stage and expand to other cities after that.
What would be the ideal investor match?
Ideally, they have experience with building and scaling peer-to-peer marketplaces, but most importantly, they should believe in and align with our vision.
Best of luck with everything!
Thanks, check out our pitch deck in the Fundsup app: https://fundsup.co/shared-company/?cid=B6kSy-gxYp