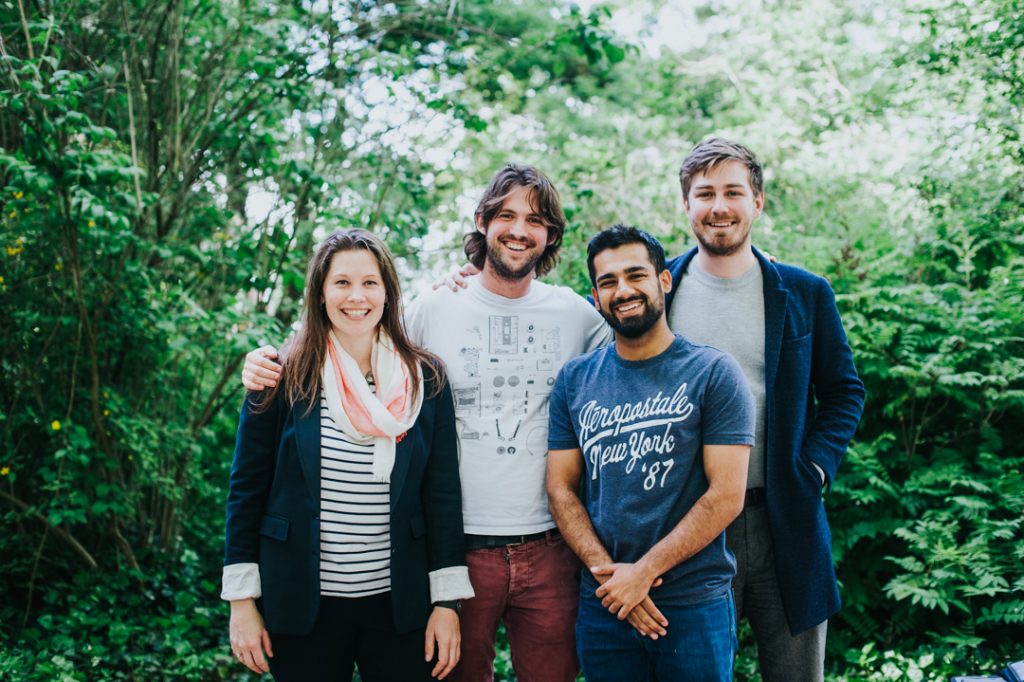 Every week we feature a new startup at Fundsup that forces a radical breakthrough. This time we chat with Jasper Middendorp, the CEO of Reflow.
Read the Dutch version on Emerce.
Jasper, what exactly are you doing?
At Reflow we develop and produce sustainable 3D printing materials. We transform waste streams, such as discarded food packaging, fishing nets or eyewear lenses, into high-quality 3D printing materials. From these inputs, we create recycled, source traceable 3D printing filament and granulates. We also collaborate closely with sustainably-minded organizations and businesses who wish to tackle their plastic waste streams and transform them into a commercially viable circular solution. For example, we have designed a sorting and recycling process with Ace & Tate where demo lenses can be consistently recycled to produce rPMMA filament for product prototyping, retail design and showcasing. These materials can also be sold in the wider 3D printing market.
Where do you see its main application?
That's what is so exciting about 3D printing. The use cases for our materials are so broad and they're evolving every day as new creators and designers become more familiar with the technology. Some key applications we already see from our customer base are interior design and lighting, engineering and automotive, architecture and furniture as well as product design and prototyping more broadly. We're proud to work with incredible collaborators who are pushing the field of 3D printing and the limits of the technology like Ai Build, Dam London, Nagami, KLM, Batch.works and Refik Anadol. These teams produce paradigm-shifting work in their own spaces from large scale exhibitions at the Venice Biennale, to functional car parts right down to low cost, high-quality batch produced stationary and interior products
What is the impact of your business?
Reflow's mission is to enable creators to make outstanding circular products from sustainable materials so we can eliminate plastic pollution together. We are looking to fully maximise the productive potential of all the existing plastic out there while also developing new biomaterial types and composites that can replace harmful plastic types. We are inspired by the ideas and work of organizations like Ellen Macarthur because we know that to create the systemic change you have to come at a problem from multiple angles and have a truly collaborative mindset. Every product we make is made out of 90% source traceable recycled plastic identified from another industry in the economy. Our rPETG material is a consistent, post-industrial stream from South Holland that is derived from thermoformed medical tray waste used in hospitals to protect devices and medication. This is plastic which is frequently single-use but through our processes, we can give it multiple lifetimes rather than producing new plastic and harmful CO2. By enabling local manufacturing with new innovative and sustainable materials our dream is to build a local manufacturing ecosystem where materials are infinitely recycled or at-home compostable.
Reflow's mission is to enable creators to make outstanding circular products from sustainable materials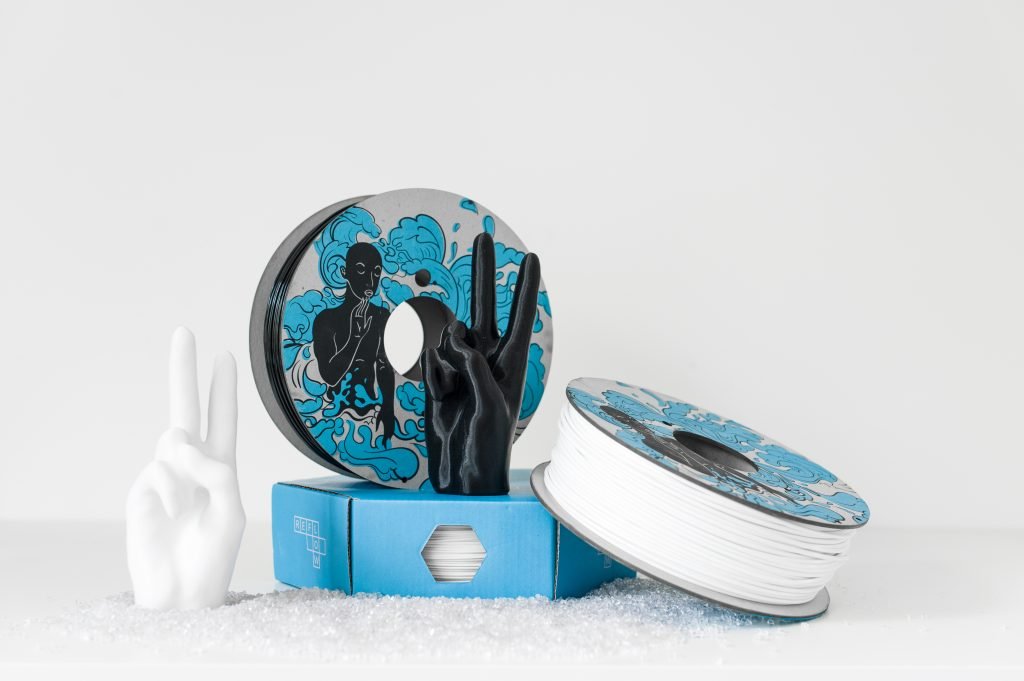 Where do you stand right now?
We are currently 11 full-time people on our team, have 4 product ranges in the market, have 2 new material launches coming this summer and are recently moved into our new 1400sqm2 factory. We're in scale-up mode and looking for investors, material and distribution partners to further accelerate and establish ourselves as the key sustainable choice for creators using 3D printing.
When are you planning to go to the market?
We delivered our first rPETG product ranges in early 2018, have a steady pipeline of new launches and material types including recycled Carbon Fiber composites and have been delivering circular project consultancy to companies like KLM and Ace & Tate since 2019.
Who has invested in you and what kind of investors are you looking for?
Our current investment profile is a mix of sustainably-minded family offices, private angels as well as family and friends. Our growth was also fueled by several successful grant applications and incubator programs. Currently, however, we are looking for 1 to 2 additional experienced strategic investors that can help us scale our business and unlock the potential of sustainable 3D printing. We are particularly looking forward to meeting investors with expertise in manufacturing, finance, distribution, partnerships and e-commerce.
What would be the ideal investor match?
A strategic investor that has deep knowledge in scaling up hardware/manufacturing business and/or is knowledgeable in building strong brands in commodity markets and is passionate about sustainability, design and engineering.
Best of luck with everything!
Thanks, check out our pitch deck in the Fundsup app: https://api.fundsup.co/go/HkxCLUiPfG