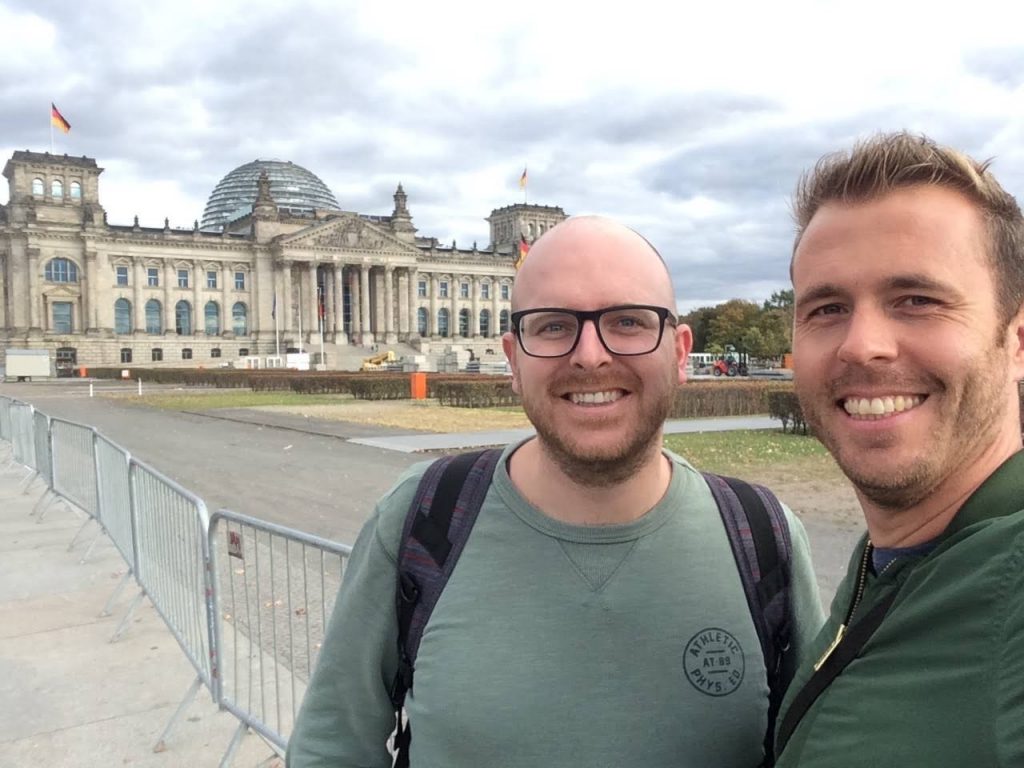 Every week we feature a new startup at Fundsup that forces a radical breakthrough. This time we chat with Robbert Bregman, co-founder of Table Duck.
Read the Dutch version on Emerce.
Robbert, what exactly are you doing?
Table Duck started originally as an online ordering solution for restaurants, but we've pivoted to customer support automation. With our solution, small businesses and webshops are saving time by letting a virtual assistant answer all their recurring customer support questions.
What are the problems you solve?
Good customer support takes a lot of time and effort. Especially nowadays when customers are using a wide variety of channels and expect a quick answer too.
For large companies, there are some great tools for customer support automation. However, these tools are expensive and require resources like Conversational Designers to make them work. We're offering a customer support automation solution, tailored to small and medium-sized businesses.
What is customer support automation, and why is it important?
As mentioned, customers are more and more demanding when it comes down to getting support. AI (Artificial Intelligence) and NLU (Natural Language Understanding) are great technological advancements to cater for that need. It's also called Conversational AI and it allows chatbots to have natural, human-like conversations with customers, similar to having a conversation with a live agent.
These advancements are important because way too many chatbots are still providing very rigid, inflexible flows which only frustrates customers.
The downside of Conversational AI is that it requires a lot of training and correcting to make the chatbot smarter. That's what's holding back many smaller sized companies from using this technology for their customer support, and that's where we come into play.
What is your solution?
First, you can connect all your customer support channels to our inbox. Messages from e.g., Telegram or Live chat all end up in the same place.
Next, you can set up automation, using AI and NLU that creates a virtual assistant that has natural, human-like conversations with customers. Our clients can choose from a large set of pre-trained intents. The only thing you have to do is fill in the answer and you're done.
We're offering a customer support automation solution, tailored to small and medium-sized businesses
What is the impact of your business?
Our solution allows small and medium-sized businesses to also save time on providing customer support by using intelligent automation. This intelligent automation is ready, straight out of the box and is set up in just a few minutes.
Where do you stand right now?
We've recently pivoted to our current value proposition. We've hit the big red button that resets it all. Currently, we're in beta testing and hope to start scaling soon.
Luckily, we bring a lot of AI and NLU knowledge based on our experiences with our previous solution in the restaurant ordering space.
What kind of investors are you looking for, and what would be the ideal investor match?
We're looking for tech-savvy investors that have a high appetite for risk/reward. Ideally, an investor has experience in scaling up SaaS companies and can help us accelerate our business.
Best of luck with everything!
Thanks, check out our profile in the Fundsup app: https://api.fundsup.co/go/S-h-Z6jtIL