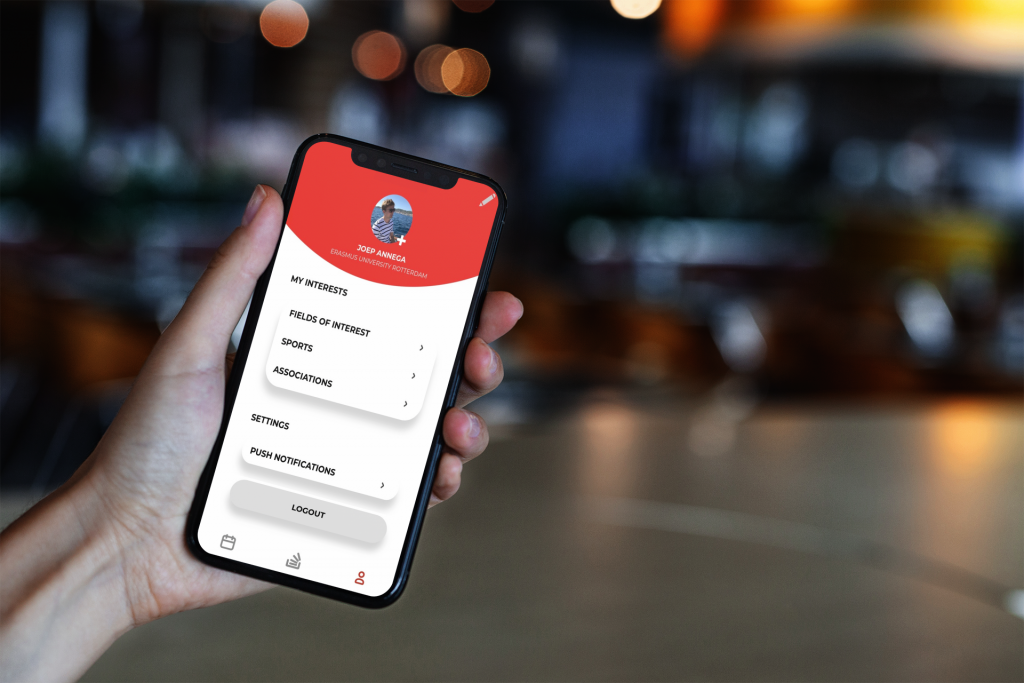 Every month we highlight a new startup on Fundsup that is creating a new radical breakthrough. This week we chat with Joep Annega, founder of Uni-Life.
Hi Joep, what exactly does Uni-Life do?
We're the community platform for universities. We ensure that students get the most out of their student years in a creative and innovative manner, especially in these tough times. Too many students lack proper overview, don't settle socially and miss out on lots of interesting opportunities. We don't just connect students, but also link them to the most relevant events and interested business partners. We are already doing this with several universities in The Netherlands, including the Erasmus University, TU Delft and Tilburg University.
Wat is your most important application?
The concept is clear; universities usually have a large and diverse campus that is home to tens of thousands of students. Academically everything is catered for, but when it comes to the social aspect, students have to organize everything themselves. Because there is so much happening (workshops, parties, presentations, recruitment, sports, etc.), you'll easily miss out on interesting opportunities. Opportunities to expand your network, opportunities to go on new adventures or just the opportunity to have a fun evening. Through our fast, elegant and specifically student-proof tech platform (iOS, Android, website, CMS, API) we assist universities and students in a whole new manner.
Where do you currently stand?
We've just arrived at the end of our MVP stage and are starting to scale. We have a team of product developers, community managers and content creators who ensure that our platform really makes a difference for our universities partners and student users. Because we're a platform, we can easily connect students from different campuses with one another. The first startups have already formed thanks to our ability to link technical TU Delft students with business-savvy Erasmus students.
When do you expect to go international?
That will likely be in 2021. We'd ideally like to start in Europe, but we've also already received interest from Ivy-League schools.
Who has invested in you and what type of investors are you looking for?
Our first investment round was an FLC contract with the Erasmus University. Afterwards we raised a seed-round with 3 angel investors (successful in the tech, university incubator and banking world) via Fundsup. In addition, one of the largest software companies in The Netherlands secured a strategic share in our company due to our intensive collaboration. We currently want to expand/scale our business and are therefore in the preparatory phase of a new investment round. Besides additional capital from our current shareholders we are open to new shareholders who do not only contribute capital, but provide extra value in the form of network or knowledge.
What would the ideal match be?
The perfect match would be one or two angel investors who do not only want to grow with us, but also share our passion to build the largest student community in the world. Being tightly connected to the corporate world, having a large university network and having platform experience is helpful, but the most important aspect for us is whether there is a personal click. In 2021 we will be looking to raise a VC series A round to start expanding internationally.
Good luck with everything!
Thanks, check out our pitch deck on Fundsup: https://fundsup.co/shared-company/?cid=O98YxWK3bR