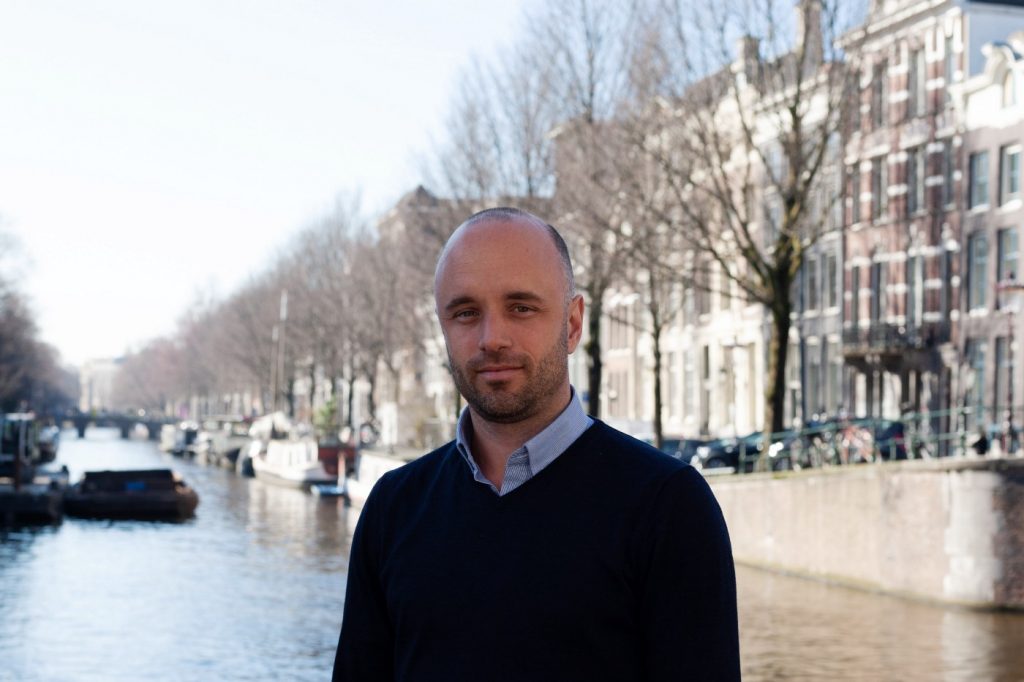 Investors and startups are joining Fundsup, a new matchmaking app that links entrepreneurs and investors based on algorithms, in large numbers.
In recent years, more and more investment capital has become available in the Netherlands. Nevertheless, many startups find it difficult to raise smart capital at an early stage. Where can they find the one investor who has the right knowledge and the right network to really help their company in this phase and who's also willing to (co-)finance it?
For investors, it is often difficult to discreetly find the one startup that aligns with their own mission. The deal flow often emanates from visiting business events and is therefore quite limited. After all, how do you know that you are speaking to the right people at such a startup meeting?
Business angels are one of the largest providers of external capital during the early stages of the company's development. In addition to providing risk capital, a business angel also plays a role in mentoring, advising, establishing valuable contacts and other forms of non-financial added value. Business angels act more anonymously and there are no solid lists of business angels as is the case for venture capitalists. It's often difficult for entrepreneurs to get in touch with these investors. By using modern techniques such as matching applications, entrepreneurs and investors can find each other more easily.

Peter Roosenboom, Professor of Entrepreneurial Finance and Private Equity at the Rotterdam School of Management (RSM)
Matchmaking app for early stage investing
This solution is provided by Fundsup, a company founded by Arjen Strijker. The 39-year-old entrepreneur has developed an online matchmaking platform that makes it considerably easier for entrepreneurs and investors to find one and other.
Fundsup works in a similar way to a dating app, only here finding an investment deal is what it's all about. Entrepreneurs in need of growth capital create an extensive company profile on the online platform, which they can publish after a screening by Fundsup. In this way they can efficiently and effectively bring their company to the attention of a fast-growing network of investors.
The affiliated investors, in turn, can find interesting new deals more easily and anonymously. They can indicate their investment criteria by means of filters. When a new deal is available that meets these criteria, they receive a push notification in the Fundsup app. If the investor is indeed interested, he can swipe up to contact the entrepreneur via a chat function.
Anonymously exploring startups while on the go
Although Fundsup only launched its first version in March 2018, more than 2400 new founders have already joined this new technology. Investors are also enthusiastic; 300 players are now active on Fundsup, including business angels, Quote 500 members and other wealthy individuals, private equity houses, government funds and investment clubs.
Founder Arjen Strijker understands the rapidly growing enthusiasm for Fundsup among investors very well. "The next generation investors lead a busy and hectic life, creating a need for a more efficient way to discover interesting deals. Fundsup is much quicker, easier and more effective than scouring startup meetings. You can now explore startups while in an elevator or on the go, in complete anonymity."
Over the past 10 years, Strijker has organized more than 65 international events to bring starters and investors together. An app to facilitate deal discovery was a logical next step for him: "To increase the chance of a good match between investor and startup, I decided to digitise the deal discovery process. Many other companies do this on the side, but with Fundsup we have made this our core business."
Fundsup also offers new opportunities for universities, governments and development companies to support the creation of meaningful connections between founders and investors. Startup incubator YES!Delft has already confirmed that it will work with Fundsup to bring promising startups to the attention of investors.
And at the end of last year, the City of Rotterdam and the regional development company InnovationQuarter also entered into a partnership with Fundsup, in order to find co-investors with specific knowledge and expertise in certain markets. Other regional development companies have also shown interest. Once these collaborations are in place, Fundsup aims to roll out to the rest of Europe.
Experts comment on the importance of Fundsup:
Deal sourcing for real early stage startups is traditionally a difficult and time-consuming process, which does not always lead to success. For us as incubators, it is simply not possible to organise this efficiently. That is why we welcome initiatives such as Fundsup: it enables us to 'plug in' into networks of investors that are relevant to our startups and thus generate a high-quality deal flow.

Jan Geert van Hall, Investment Director YES!Delft
Despite the fact that we are one of the most active investors in the Netherlands and annually discuss their financing needs with around eight hundred companies, we still notice on a daily basis that it is difficult to find a match between founders and investors. Through Fundsup we hope to build the financing bridge faster.

Rinke Zonneveld, director of InnovationQuarter
As a municipality we want to play a role in facilitating meaningful connections between innovative entrepreneurs and investors who can jointly make an impact in Rotterdam. Through our cooperation with Fundsup and InnovationQuarter we can offer entrepreneurs an instrument to present their innovation to investors and we help investors with a better picture of the investment opportunities in Rotterdam. In this way we stimulate the Rotterdam economy and employment.

Barbara Kathmann, councilor of Economy in Rotterdam