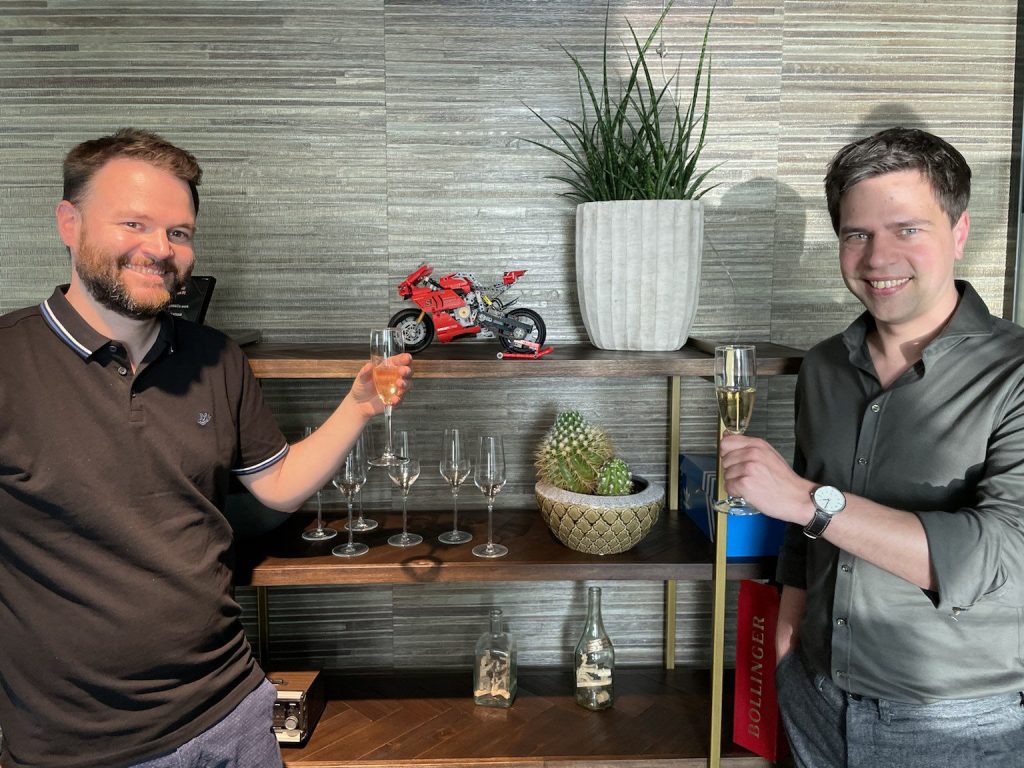 Every time a Fundsup startup gets funded, it's a celebration. It is also an inspiration and a reminder to other seeking-capital founders: you are one connection away from closing your round. Today we chat with Leen de Graaf from Cuurios, a company that just got funded at the end of March.
Leen, congratulations on closing the funding round! How are you feeling?
Closing the funding round results in a very positive vibe! We are proud and also excited about this investment by Secondstage Ventures and we can't wait to make it happen! We could never have reached this milestone without all the customers and people who believed in us and our vision for Cuurios from the very beginning.
How did the journey look like from the moment you decided to raise funds?
We participated in the YES!Delft Investor Readiness Program. We started that journey as enthusiastic entrepreneurs, completely sold on our ideas, focused on how great it is and all the cool stuff we have… But that is of course just one side of the story, you also have to be able to get that message across! The YES!Delft program really helped us to sharpen our message, build up our case, and get us ready for the next stage!
During the investor day at the end of the program, we got in contact with Jeroen Thijs (Secondstage Ventures). From the very first conversation, there was strong chemistry, which resulted in a very smooth and fast path towards the investment.
"Secondstage Ventures was invited to the investor day and introduced to Cuurios by Fundsup and the rest is history."
What was your strategy for this fundraising round?
Our initial strategy was to secure an innovation loan to finalize our product development and prepare for an investment round in 2022. The positive conversations with Secondstage Ventures resulted in the decision to gear up and go for the investment directly.
What was the role of Fundsup in the process?
The role of Fundsup was an important one, matching Gaëtan and myself as Cuurios founders to relevant investors! Secondstage Ventures was invited to the investor day and introduced to Cuurios by Fundsup and the rest is history. A big thanks to you for the good work!
What's the most important thing you learned during the fundraising?
Dare to be open to feedback and advice. During a fundraising journey, you get the opportunity to talk to many people that have a fresh look at your story. Take their feedback seriously and use it to sharpen your next pitch!
What was the biggest challenge?
We love our technology, but it has not been an easy route to find the right tone for our value proposition. Hmm, yes, you know, we build software that does stuff with data, and it's super cool. No! Cuurios holds the promise of becoming the leading SaaS player in the market of asset-rich enterprises. Our sophisticated data to action solution accelerates its customers' performance by an order of magnitude. Learn from yesterday, know what's happening today and predict tomorrow!
How are you planning to use the funds?
The investment gives us the opportunity to scale our team (technical and commercial people) and further develop our data to action solution. The hands-on and funding approach of Secondstage Ventures is just great. Jeroen and Remco are really paving our path and helping us make the right decisions.
Curious is going to grow, but our core principle will always remain that we can only be satisfied when our customers and users are happy! We are excited about the investment milestone and we are very motivated to bring Cuurios to the next level!
Congratulations one more time!
Thanks, make sure to follow our next steps on Fundsup: https://api.fundsup.co/go/JPBy1JuInV