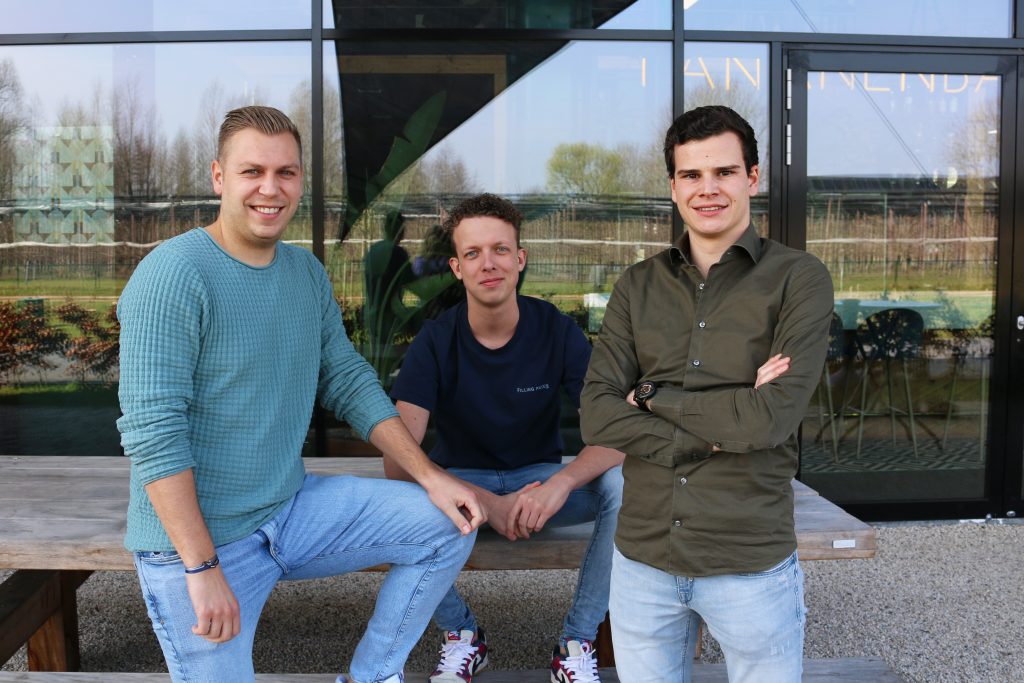 Getjobsdone is a platform offering flat fee jobs for students. They are study related whenever possible. Six questions for founder Darryl Hopman.
A Dutch version of this article can be found on Emerce.
What does Getjobsdone do?
We are a platform where companies can place fixed fee assignments. They determine the amount that a company wants for the assignment. So as a company you really pay for output, instead of per hour. Students can register for the assignments. Everyone is allowed to earn €8,700 in additional income. For a student who does not have a job, that income can also be seen as a salary. You do not need temporary employment contracts or a Chamber of Commerce registration for fixed fee assignments. The employer has no social security contributions, so it is cheaper.
We try to ensure that all assignments are related to studies. If a student is working out well for the assignment, you as an employer already have contact with the student and possibly have scouted a new employee in an early phase. That is also advantageous in the current labor market.
Can you give an example of assignments on your platform?
We have many marketing assignments. Such as drawing up a content calendar, producing and posting social media content, writing SEO texts, doing translations. Another example is making sales appointments. The fixed fee is then tied to the number of appointments. You can also think of administrative work such as updating Excel documents. And in recent months we have seen a lot of webshop work. For example: writing 10 texts for 10 products for 100 Euro.
These are mainly tasks that suffer when the permanent staff is too busy. An employer may think: 'Why don't we give these tasks to students? That way, our staff has time for something else.' You might not need new staff that way.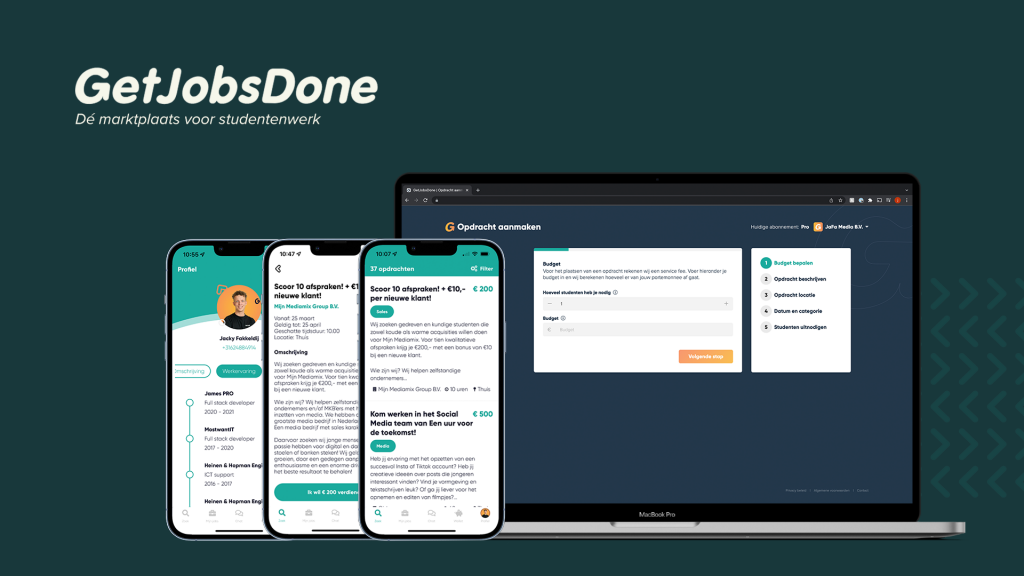 Can you tell us about some company highlights?
Last year we won the audience award in the MT/Sprout 25 under 25, we participated in the Blue Tulip Awards and this year we are in the semi-finals of the Philips Innovation Awards. These are great recognitions. In addition, we have connected more than 4,500 students to our platform and have more than 1200 registered companies. This is confirmation for us that we are really adding value for both students and companies.
So you are looking for external financing. Can you tell us more?
We are growing. That's positive. However, this growth has brought a financing quest with it. We are looking for 400,000 euros. We want to use that for three things. First, for additional sales and account management personnel. Also, we want to use part of it for marketing to further expand our brand awareness through digital campaigns. And finally for investments to grow internationally. We are talking with a partner in America and investigated possibilities in Germany. The results are looking positive, so we want to roll that out.
We want to do follow-up research to decide between starting expansion in America versus in Germany and we will need a local team to make it a reality.
What does the dream investor take with him or her, in addition to a capital injection?
Someone who has experience with scaling up a company like this, especially abroad. Experience with marketplaces would also be nice. We received a loan at the beginning of 2021. We noticed that money is very nice, but we also noticed that traditional lenders do not understand the growth model and do not scale up quickly either. So an advantage would be to bring in a relevant network and a partner in thinking about business models.
Have you ever been asked questions from investors that got you thinking?
Yes, there have been. For example 'Why don't you work via a subscription model?' We are now going to do that. Another question we often get is: 'Why don't you do it on an hourly basis?' Our platform is based on output. In America you can already see the turnaround from hourly basis to output, which also makes much more sense. It's actually crazy that we temporarily outsource tby the hour without having any control over the output. With our platform you know exactly what you get and for what amount. We are leading the way in Europe.
More information:
Would you like more information on Getjobsdone? Then please visit their profile on Fundsup: https://api.fundsup.co/go/itoYCqwt1C