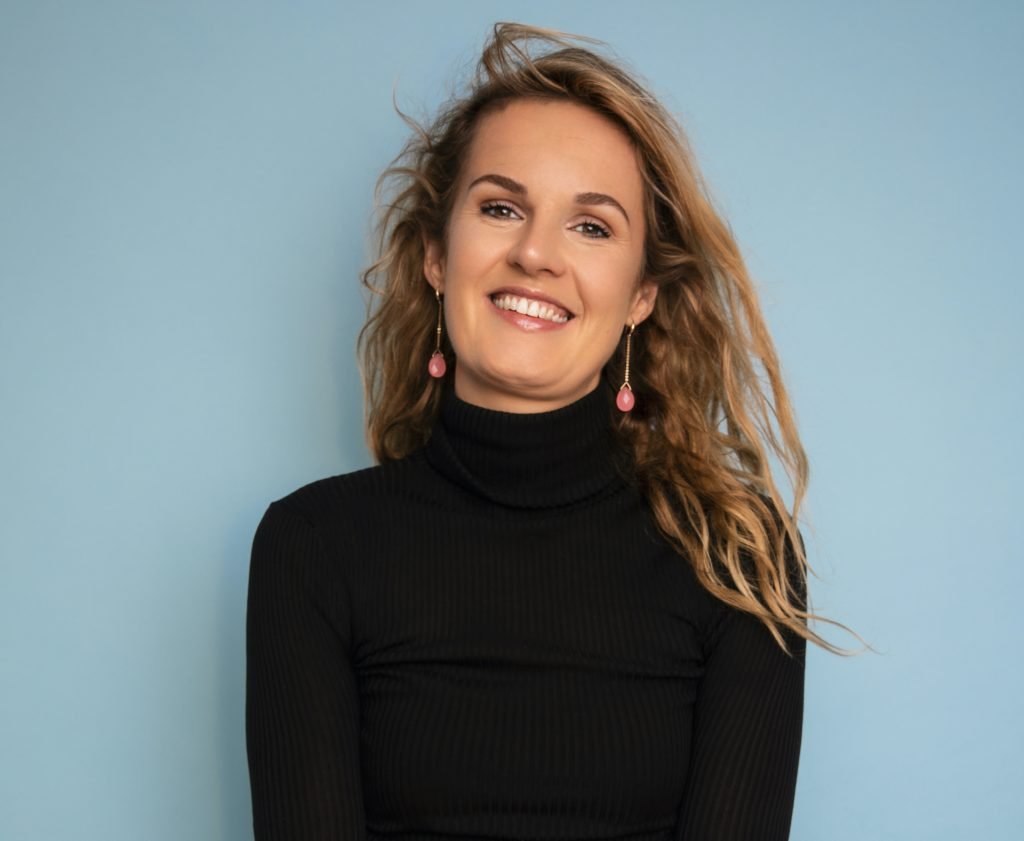 In "How I invest" we interview top Fundsup investors about their investing style.
In this How I Invest, I interviewed Floortje Rasenberg – a digital transformation & customer journey professional who recently turned into a startup entrepreneur and investor. Floortje talks about her motivations for working with and investing in startups and the role of the (social) impact in her investment strategy.
Read the Dutch version on Emerce.
Who are you?
I'm Floortje, 39 years old, 2 kids, dog lover, I just got my motorcycle license and I have had a career at ABN AMRO. In the last few years I was in the Management Team of Retail and I specialized in digital transformation. At ABN AMRO, I was working a lot with Artificial Intelligence. Customer journey thinking is in my DNA and is also the common thread in my career.
How did you get started as an investor?
At the end of 2019, I left the corporate world to pursue entrepreneurship and investment. Since then I have been an active investor in startups and I have been working as a consultant.
I come from an entrepreneurial family. My personal motivation for investing is to make the world more friendly. Investing was already a thread in my life before 2019 but I wanted to get more involved in it with the idea of not only spending my savings but also sharing my knowledge.
What is your investment strategy?
I only invest in purpose-driven ventures. For me, this means making the world a better place in a commercially sustainable way. Above all, the investment must make me happy. I enjoy working with people who "get it" – people who have a similar understanding of making an impact through innovation. In the past year and a half, I have made 4 startup investments.
"I like giving feedback, putting my finger on the sore spot."
What is your motivation for investing in startups?
Investing in startups on my own is simply a lot of fun! I have been flirting with a number of Dutch angel clubs, but so far I'm not getting what I'm looking for – with them I just miss some of the fun.
Originally I'm a lawyer and financial manager, and for a long time, I was a banker as well. I am therefore perfectly capable of doing the due diligence myself and I enjoy doing it. I miss the kick when I'm not involved in the process. Once I invest, I put my expertise to use (if asked), or I watch and participate in the sales. However, I am always involved on the commercial side. I like giving feedback, putting my finger on the sore spot (laugh). I also like analysing and improving the customer journey.
At The Dutch Weed Burger, for example, I've been working as Managing Director since the summer and I'm doing my bit to accelerate the company's ambitions.
Can you mention three recent investments?
The Dutch Weed Burger (vegan food) has been a real game-changer in the world of protein transition for years. And they do this with enormously delicious and beautiful products based on seaweed and algae. A true mission-driven company.
Ancora Health (health) is a preventive health passport 3.0. I am a huge believer in corporate wellbeing and this is a scalable solution that actively contributes to improving health.
MijnSofie (fintech and social domain) stands for Social Finance. It creates an overview of your finances, generates budget insights and links activation modules based on daily routines. Built for everyone and for once not aimed at highly educated two-income earners.
How much time do you spend on each venture?
Right now I spend 70% of my time with The Dutch Weed Burger because I am temporarily an MD there. My other investments only consume about 5% of my time. Sometimes a bit more, but only when and where there is a need.
" I selected a number of SDGs that are close to my heart and that I want to have an impact on. I also like this about Fundsup – the platform promotes impact investing (…)"
Where do the start-ups rank in your overall investment plan?
I have been investing in the stock market since my early teenage years – literally with my first savings. My investment in startups only started a year and a half ago. I decided to focus on startups because it provided me with the purpose that I was looking for in my investments and because I was able to unlock the 'smart capital' that I've accumulated over the years. I like the direct involvement and the feeling of being a part of the business – otherwise, I partly miss 'the kick' which is also a reason for investing.
I think it's important to invest in companies with a mission. I selected a number of SDGs that are close to my heart and that I want to have an impact on. I also like this about Fundsup – the platform promotes impact investing and allows you to easily filter the startups based on the SDGs.
What has been your biggest screw-up?
Being too cautious. I found my first investment quite exciting and still adjusted my ticket size downwards. This was possible because there was more than enough enthusiasm, but it really wasn't very chic of me and it appears to have been a missed opportunity. In short, I would never do this again. Another screw-up is to misjudge enormously complex cap tables and to think that I could just fix them from the outside. Politics between shareholders and other stakeholders can be more complex than I have ever experienced at a large corporate!
What is your biggest success to date?
I started my investor journey without any experience, which I think is partly my charm. I want to stay away from all kinds of 'slang' / jargon that is supposed to make investing more interesting. For me, it's about the entrepreneur and the mission. I see it as a success if I can stay with that and really help entrepreneurs with my vision or listening ear. And indirectly I see their successes as partly my successes.
What do you want to invest in now?
Clean beauty!
What do you bring to a startup?
Customer journey DNA, strategic insight combined with execution power, a different perspective and reflection, lots of feedback if you want it, but also just a listening ear. "Put your money where your mouth is" and vice versa mentality shall we say.
Thank you!