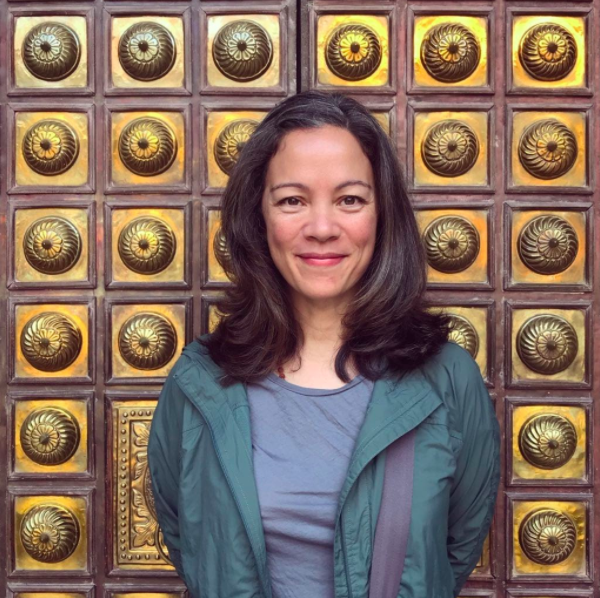 In "How I invest" we interview top Fundsup investors about their investing style.
This week we've interviewed impact investor Ivonne Bojoh who is also co-founder of Singapore-based GoBear (raised $98M to date). Ivonne passionately explains why impact investing is the only way forward for her and elaborates on her mission and investment strategy.
Read the Dutch version on Emerce.
Hi Ivonne, can you tell us a little bit about yourself?
I was born in the Netherlands, raised in Indonesia. I am 46 years old, married, no kids, and I have 26 years of tech-centric startup/scale-up experience. I am an Advisory Board member for tech and digital organizations in Europe and Asia. In 2016, I was nominated for Talent Unleashed's Most Disruptive CIO/CTO award and I have presented at conferences such as the Agile Singapore Conference and Startup Bootcamp Asia. Most recently, I co-founded Asian fintech GoBear (cap raised USD 98M). I have been living in Singapore for 6 years now.
During a Life-Purpose Workshop in July 2019, I uncovered an undeniable intrinsic motivation to leave a positive footprint. As big as possible. This, and other events, led to my transition out of my CTO role at GoBear and the next adventure would bring my husband and I to Canada, but then COVID-19 happened and now all plans are fluid.
What's your investment strategy?
The world is on fire. It was already on fire before COVID-19. It is my belief that all of us, businesses and consumers, must work towards a new economy. Companies must focus on the (updated) triple bottom line (image below) and consciously contribute to UN SDGs, as per John Elkington's original intentions with the 3BL: "…minimizing our negative impacts and maximizing our positive impacts on all three".
First of all, we all know there are no financial guarantees when investing. To me, a successful (angel) investment doesn't necessarily mean a financial return. It is a matter of giving back and offering an entrepreneur an opportunity. Your pitch needs to make me believe three things:

1. Your company will genuinely impact one or more SDGs.
2. Your business model needs to be profit-through-purpose.
3. You wholeheartedly grasp the concept of perseverance.
My investments vary between 5k – 20k per venture.
"All my investments are early-stage startups.
I do not invest in anything else."
What's your motivation to invest in startups?
I am an angel investor because I believe in entrepreneurship and the boundless creativity of passionate individuals. Having worked in startups for 26 years, I know how challenging it is to find early-stage funding. I want to enable and support founders to impact SDGs. This is my way of creating an impact-making ripple effect.
Can you name one of your investments and how much time you dedicate to them?
Angel investments come in all shapes and sizes. Some are cash investments, some are based on sweat equity and some are advisory board equity-based. My work and personal life are completely integrated, there are no boundaries. I love what I do, and am always available for the founders. On average the time I spent on a single investment would be 2-4 hours a month. But in some cases I am just an angel investor and have no active engagement with the team, like with my most recent investment Re-Nuble.
Where are startups in your total investment plan?
All my investments are early-stage startups. I do not invest in anything else.
What's your passion?
I am passionate about making an industry-agnostic impact. I believe in leveraging fit-for-purpose technology to collaborate (i.e. build an ecosystem) to create sustainable and scalable products that contribute to SDGs. My generation has the knowledge, the experience, and the responsibility to take technology to the next level and leave a positive footprint. It's our responsibility to make a sustainable change for generations to come.
What's been your biggest screw-up?
My biggest learning is that women still have a long way to go to be heard, to be empowered by their peers and to be given equal opportunities. We need to teach young women and men to value and be valued for their abilities, their personalities, and how to leverage their differences to create synergy.
What's your biggest success so far?
Finding my purpose has been my most valued success. After 25 years in different roles (Customer Operations, Business Development, Managing Director, COO, CTO, CXO) I have come to realize how I want to contribute to life. Making an impact by contributing to a better world for generations to come. My BHAG (Big Hairy Audacious Goal) is to transform 1000 companies to find their purpose.
What are you looking to invest in next?
Any founder consciously working to impact one or more of the UN SDGs, can be an interesting investment. The greater the impact, the more interested I'll be.
"My BHAG is to transform 1000 companies to find their purpose."
What would you bring to a startup?
As an angel investor my primary aim is to financially support a founder. Only when asked, I could support you and your team with:
coaching sessions to build a purpose-driven culture;
choosing relevant impact metrics (in addition to your financial KPIs);
defining a one-page strategy and annual/quarterly OKRs;
building your European/Asian ecosystem of partners, vendors or investors.
Thank you, Ivonne!
Fundsup is the early-stage matchmaking platform for investors and startup founders. It accelerates sustainable innovation by fostering powerful connections.