Word on the investor and incubator street is that they make a great founding duo. Maybe that's one of the reasons they just successfully closed their pre-seed round. In that round are two business angels they met on Fundsup. Time to catch up with Jawsaver.
A Dutch version of this article can be found on Emerce.
How would you explain Jawsaver to people who don't know about your product yet?
Selina: "It's a smart earbud that helps people with their teeth grinding or clenching problems. Since 1 in 5 of adults do it subconsciously, our earbuds give people a little nudge to help them do it less."
Where are you currently?
Gabriel: "We are currently prototyping our MVP. We're working with engineers, product designers and manufacturers to create the right form factor to make it comfortable to wear day and night. The UI and the algorithm are of course important too, but finding the right form factor is one of the most important challenges at the moment. It takes a lot of designing and testing."
Selina: "We'll be doing a small beta test in Q2 – Q3 2023 and a crowdfunding campaign this summer. There are so many people already pre-ordering and on the waiting list, which is exciting and great motivation for us as well. People really need the product and it needs to work well for them."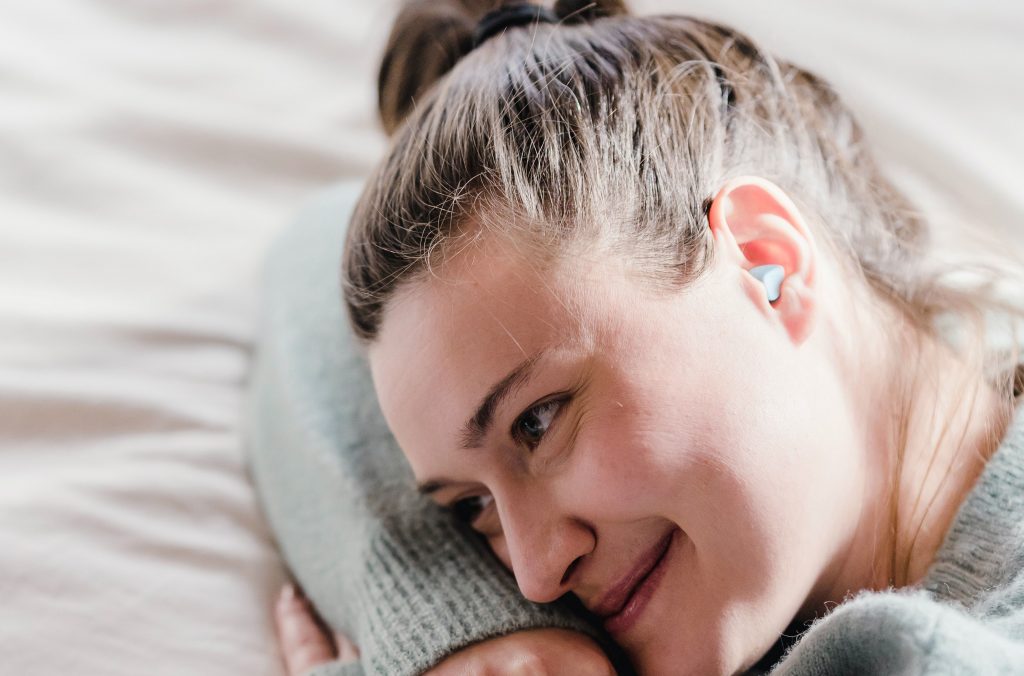 Where are you currently with fundraising?
Gabriel: "We just closed our round in January. It was an oversubscribed round and we ended up raising more than we initially hoped for. It's a good thing: there's so many supply chain issues going on in the world that we know will affect us at some point. We are already hearing manufacturers warning us about delays. This oversubscribed round gives us an extra buffer if certain things get delayed."
Selina: "Once we show technical validity of the product and commercial traction, we're hoping to raise our seed round in Q1 of 2023. The crowdfunding and the beta test this summer will help us understand how much exactly we need to raise in our next round."
Did you receive questions or advice from investors that led to course corrections?
Gabriel: "I'm sure there were a lot. If you compare our pitches over time, you will see a big difference. A lot of those changes in strategy and how we explain our strategy are due to feedback from investors."
Selina: "I'd say the part where we got a lot of advice and questions is on the commercial/business model. And to be honest, it's still evolving especially as we continue experimenting and getting feedback from customers."
Do you have advice for other founders, based on your journey with Jawsaver?
Selina: "There are so many different types of founders and I think you have to find your style. For me personally, it really makes a difference when you are passionate about what you're doing."
People really respond to the fact that there actually is a mission and a passion behind Jawsaver.
Gabriel: "Be prepared to perform many roles and be okay making mistakes. Be flexible, iterate quickly, trust your instinct, get more quotes/interviews before signing any sort of agreement. But most importantly, have fun!"
More information:
Would you like more information on Jawsaver? Then please visit their profile on Fundsup: https://api.fundsup.co/go/Jsl1s3y8rf You can follow their progress and perhaps get into the action once their new round comes up next year.
Jawsaver is connected to UtrechtInc. You can follow the portfolio of UtrechtInc on our platform.