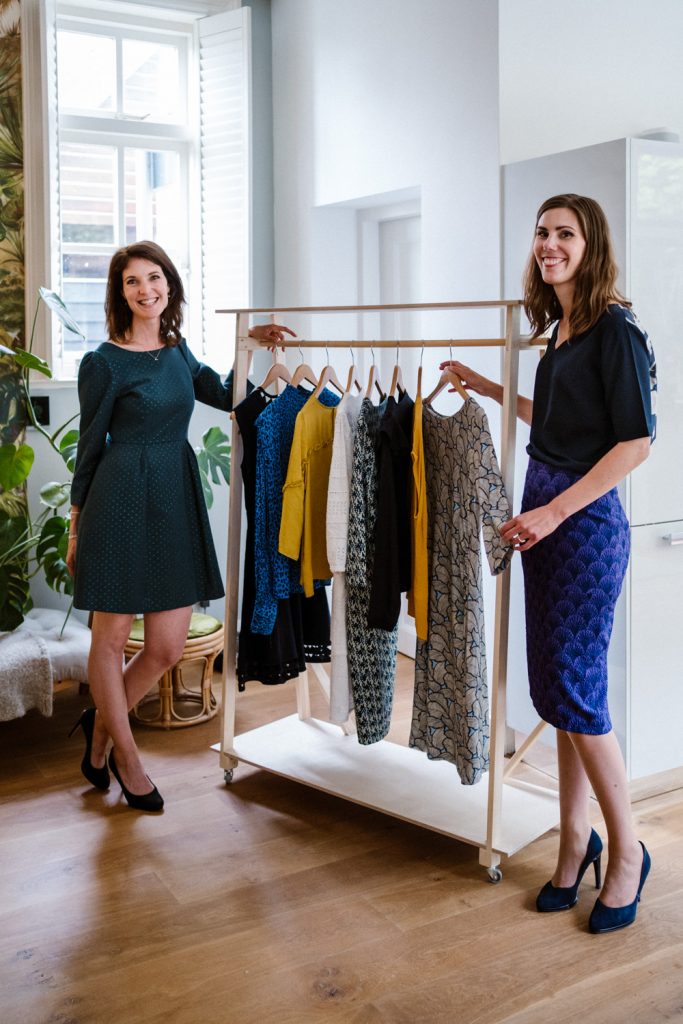 Garments are, on average, only worn seven times in the Netherlands. And, even though everyone is working to improve it, the fashion industry is not the most sustainable. We talk to Lieke van Schouwenburg about what Masterpiece can mean in this regard and the plans for the future.
A Dutch version of this article can be read on the website of our partner: Emerce.
How did you come up with the idea for starting Masterpiece?
My co-founder, Suzanne Vermet-Reijgersberg, was my roommate during my studies in Leiden. We've known each other for over 15 years. During our studies, we borrowed clothes from each other. An inexpensive option for a more extensive wardrobe. Then we both got jobs. I worked for ministries, went on many business trips, and needed a lot of nice outfits. But I didn't want to buy something new every time. I was looking for variety without having to purchase anything.
Suzanne was increasingly concerned with a sustainable lifestyle and, therefore, also struggled with clothing consumption. In the fashion industry, there is tension between the price tag and sustainable and conscious production. We came up with the idea of ​​the shared wardrobe as we used it. A closet of designer clothes that is accessible and affordable. And that goes with you when your size changes.
We started as a clothing library. It turned out that everyday clothing with a subscription model was more interesting than focusing on festive attire. You make more impact with regular clothes than casual clothes. Clients are, for example, politicians or presenters who have interviews or other video recordings. That's more niche. We also have many women who like to wear new clothes often without the guilt of the consumption that comes with it.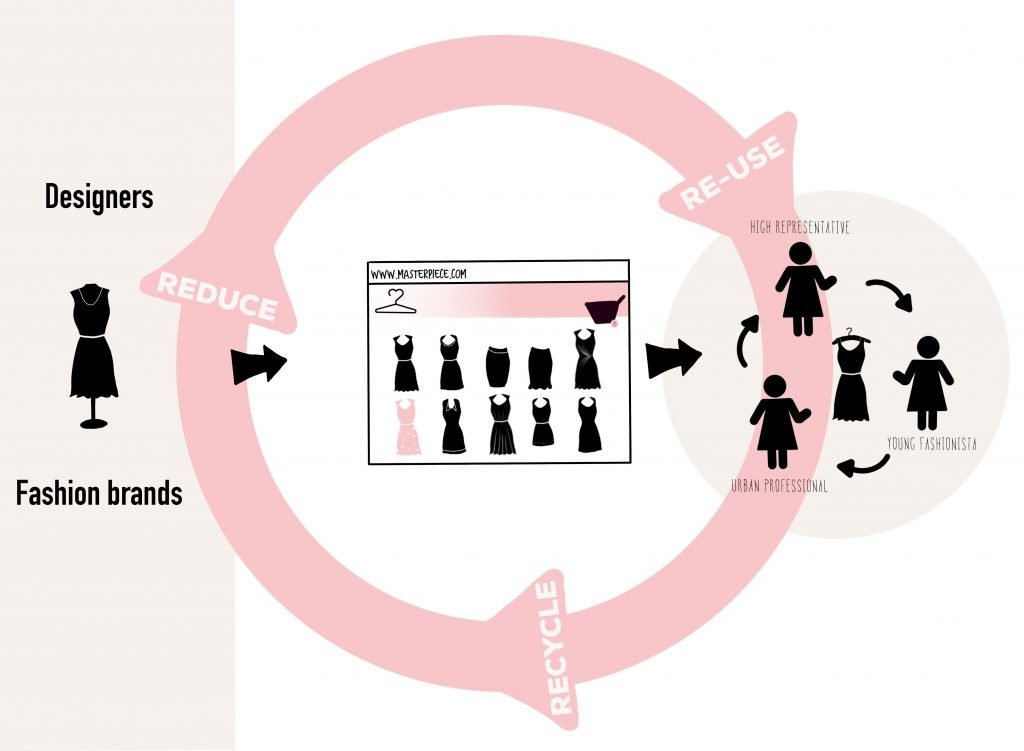 We have been working as a platform for 1.5 years, where we rent out the collection on behalf of fashion brands. During the Corona pandemic, it gained momentum. Fashion brands felt more urgency due to unsold inventories. And if there is one brand on board, more will follow. We now have collaborations with 14 brands, such as Kyra, Scotch & Soda, Zoe Karssen, as well as smaller designers. We no longer buy clothes. That makes a significant difference in terms of capital risk and inventory management.
There are different business models in the clothing rental market. I am convinced that you should not buy and work for hand in hand with the fashion brands. I also believe in the subscription model. In the UK, you have peer-to-peer companies (platforms that allow people to lend clothes to each other), but then the customer's convenience is at stake. The same goes for the second-hand market.
How has Masterpiece been funded so far?
We started at Climate KIC with small seed capital and equity. Last November, we received a small grant. Masterpiece is still entirely in our own hands.
And now you are embarking on the first round of financing. Whom are you looking for?
We are more and more a data company. Who wears which clothes? How often? What is the quality of clothing after a certain period of use? That is exciting data for fashion brands. We also see a revenue model there in the future. So it is nice if investors bring experience in marketplaces and platforms. Or investors who are impact driven just like us.
We don't expect someone to sit down and brainstorm every Monday, but some involvement is welcome. We are now looking for between EUR 250,000 and EUR 750,000. We believe in expanding step by step.
What do you want to use the money for?
We now feel the need to snowball. We have grown by 300% in corona time with a small team and limited resources. We now see our competition taking steps abroad. Two in the UK just raised money.
We want to become the largest in the Benelux as soon as possible.
We will invest the majority in sales and marketing. In addition, we want to use a small piece of the budget for adapting the website to automate data collection. And with a high capital injection, we want to add a CTO and a data analyst to the team.
Where will Masterpiece be in five years?
Then renting clothes is an alternative to buying. It is the next step after the rise of second-hand garments sales. We then have 50 fashion brands that we rent out and are active in the Benelux and France. The ambition is really to become the largest in Europe.
Now we do everything in-house. This way, we know that everything is appropriately sent to the customers. We want to keep the customer experience in our own hands. But I can imagine brands renting out through our platform in the future in exchange for the data and then doing the entire logistics process themselves.
More information:
Interested in Masterpiece as an investor? You can find more information on Fundsup: https://api.fundsup.co/go/IYzZoXp2y4