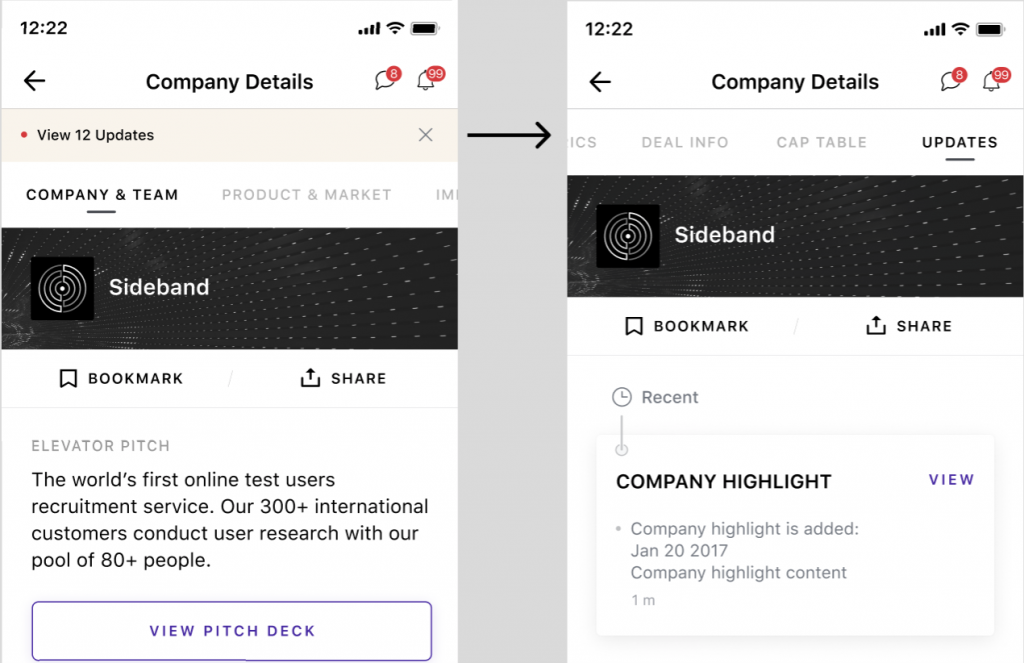 We've just released a much anticipated new feature on Fundsup: "Investor Updates".
This article explains why we built this feature, how it enables founders to increase their investor traction, and how investors gain valuable insights in company progress.
The mission of Fundsup is to make powerful connections between founders and investors through data-driven matchmaking. Connecting the right people works best when relevant information is available at the right time.
On average, 16% of investors on Fundsup who bookmarked a company start a conversation within the first three months. To increase this number, we've identified progress-related data points that could lower the perceived investment risk and inspire investors to start a conversation with you.
By introducing 'investor updates', investors on Fundsup will now receive instant progress updates from their bookmarked and connected startups based on updated company profile data. This could be for example any new company highlights, newly published business metrics, or change in company stage (see settings for specific info on investor updates). We expect that this new feature will lead to a substantial increase in interaction and thus more relevant connections.
Founders: make sure you update your company and team details frequently to inspire investors that showed their interest. Updating your profile details also benefits your Fundsup Score and therewith increases your investor exposure.