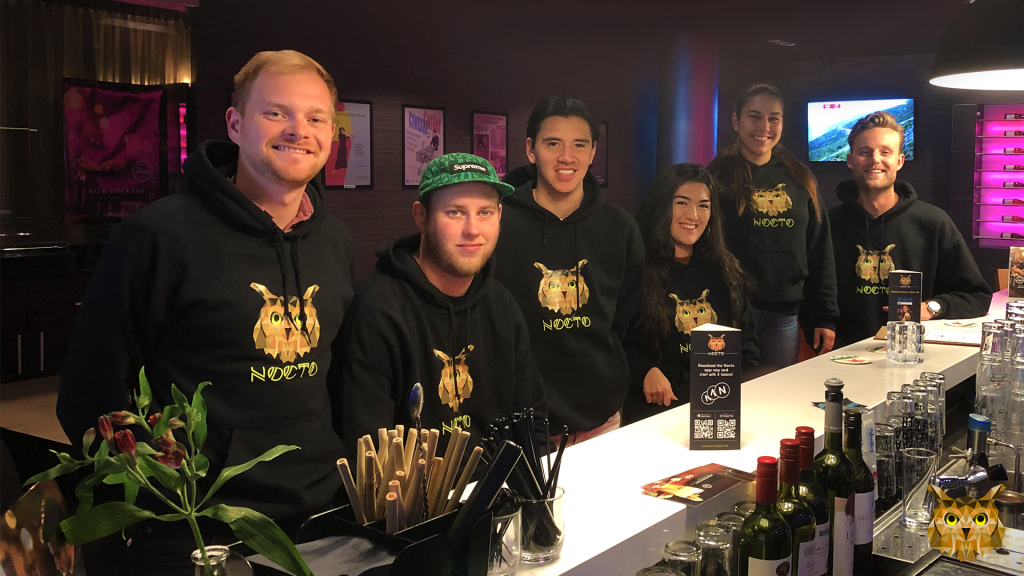 Every week we feature a new startup at Fundsup that forces a radical breakthrough. This time we chat with David Franzen, CEO of Nocto. Read the Dutch version on Emerce.
David, what is Nocto?
Nocto is a data-driven software company that matches consumers with hospitality venues and brands in real-time. We have developed 2 products: 1) the Nocto app as a free app for consumers to find, enjoy and share the best hospitality experiences, and 2) the Nocto Business Platform for venues like bars, clubs, restaurants, hotels and cafes, and for brands like Ketel 1, to attract and build relationships with both existing and new guests.
Both sides are connected with our own digital token, the Noc, which stimulates both consumers and businesses to contribute positively to Nocto. As a result, we have a win-win, sustainable and future-proof solution that is scalable across Europe and even globally.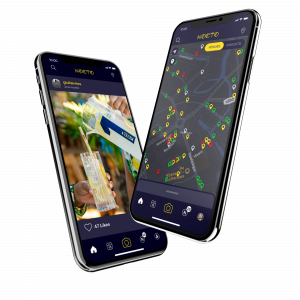 What and where is the impact of your business?

Times of crisis are also times of opportunity. Not only has hospitality long been a low-tech industry with a lot of inefficiencies, but the opportunity to revolutionize this industry is especially clear now with the global COVID pandemic. Our solution has now become a must-have for hospitality owners, that must maximize revenue to survive by attracting more guests and by building relationships.
Consumers also have a lot of questions (how is the menu, setting, music, do I need a reservation, etc. …) and they are looking for new experiences, which they currently struggle to find with the existing platforms that do not specialize in hospitality.

For now we focus on the Dutch market. Our plans however are clearly much bigger.

We are already establishing a base with local experiments in Paris and Lisbon, so that once we are ready to expand internationally, we will already have some experience. The beauty of software is the scalability, where we can enter new markets with little product adjustments needed.
Where do you stand right now?
With our product, team and strategy in place, we are ready for mass adoption when the government regulations will allow for hospitality to re-open. Extended lockdowns will delay this re-launch, but we are taking advantage of this time by continuously improving our product, establishing strategic partnerships and optimizing our go-to-market strategy.
The final key in the puzzle is strategic funding, which will enable us to invest in a marketing and sales team, as well as budget, to really push our product to market once the hospitality regulations are lifted.
Who has invested in you and what kind of investors are you looking for?
To date, we have secured €250,000 from myself and Mark Brouwers (Co-founder & COO) and from a few key and relevant angels. This capital has allowed us to validate the concept, to develop the product and a few test marketing campaigns.
We're looking for strategic investors who can help us secure a market leader position in Dutch hospitality. With an investment of €500,000, we will reach profitability here in The Netherlands. Ideal investors have operational value through synergies with an existing business, as well as experience and networks in one or more of the following: hospitality/tourism, SaaS, app marketing, data analytics, AI and consumer brands.

Upon the reopening of Dutch hospitality and the successful growth of Nocto here, we will then look to raise a Series A for a European growth campaign.
Best of luck with everything!
Thanks, check out our pitch deck in the Fundsup app: https://api.fundsup.co/go/BkxBTdoLk4