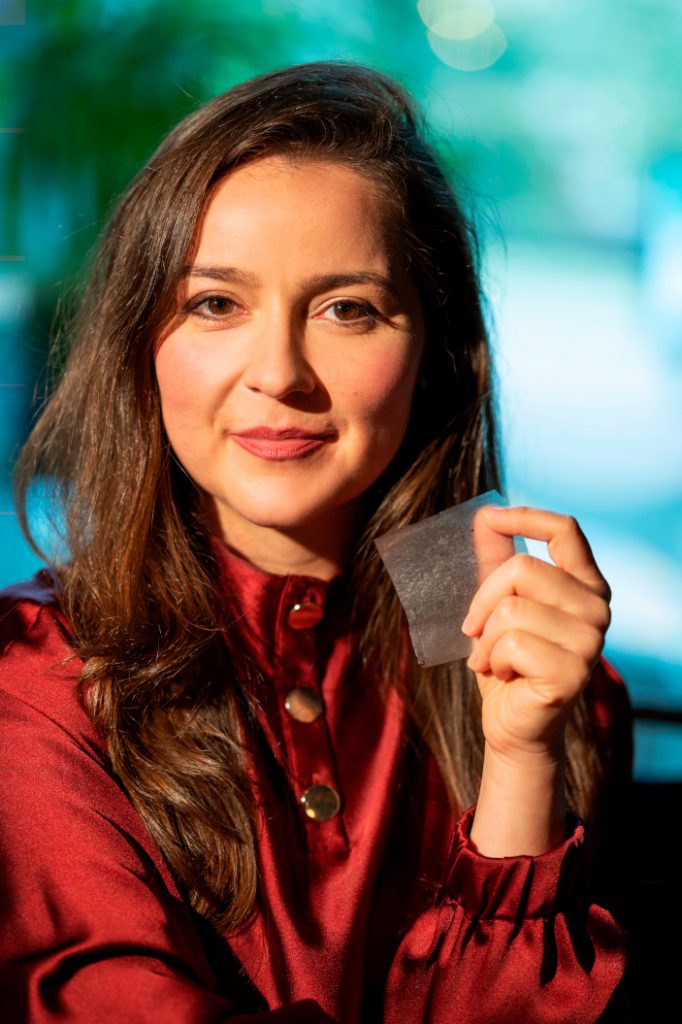 Lori Goff — Founder & CEO of Outland Materials, sat with Fundsup to share her journey of starting a biotech company that tackles waste by making revolutionary new materials.
A Dutch version of this article can be read on the website of our partner: Emerce.
How did Outlander Materials come to life?
"I Studied biotechnology in US so that I could build up foundational knowledge and skills to apply that toward environmental projects.. For example cultivating algae grown on wastewater to produce biofuels. I moved here in 2015, started brewing beer in the kitchen as a hobby. Turns out, the beer wasn't terrible and decided to purse that a bit further.In the process of speaking with brewers I realized there is a lot of waste coming out of industrial beer brewing. Roughly 6 liters of water filled with nutrients gets washed down the drain. My biotech side made me think maybe there's a way to use that as a resource. In 2018 I left my job, rented a space in Blue city laboratory, brewed with the brewers during the day and took the left over beer waste back to the lab and developed the first version of UnPlastic. It took quite some time time to bet my barings and figure out this startup path. In 2019 I turned Outlander Materials from an "eenmanszaak" to a BV, got a grant at just the right time before Covid. Hired a first employee May 2020 and in June 2020 during an online meditation course I found my co-founder. We are now a team of 4.5, including a part time engineer and growing."
How'd you get your name?
"The company is called Outlander — for two reasons; one, I'm a "buitenlander", a foreigner.
The other, comes from the "Overview Effect" which is the perspective shift that happens
when astronauts see Earth for the first time from space. They experience intense awe and
connection for our beautiful world. I want that to be an ever present and driving
characteristic of Outlander culture. We're here to do incredible things.
Our product UnPlastic is highly functional, fully biobased, and non-plastic material. We can
source from low-value side & waste streams, like beer brewing effluent and through
fermentation and material science create a material that can be used to replace single use
plastic packaging. It's not plastic or bioplastic, it's UnPlastic."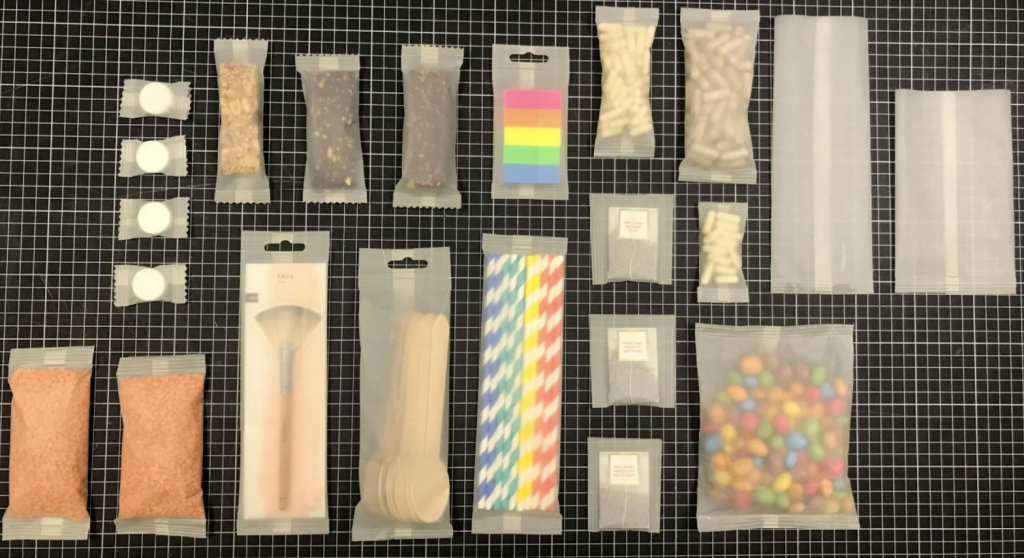 Where do you currently stand?
"We are working to put together funding through angles and family offices raising money for a pilot plant — 4.3M euros. Packaging is done on the industrial scale so even "small" trials and pilots can only be done at large capacity.
We've spoken to a lot of VC's — 25/50 and keep regular contact. Our ideal investors are long term & impact oriented. Preferably with expertise with packaging and pilot facilities. We'd like to keep the cap table smaller & clean to build more effective and efficient relationships.
Portions of the funding round will be focused to solve remaining technical challenges, expand the team, finalize certifications, and increase our R&D capacity. The bulk of the funds will go toward the installation of the pilot facility and to go from pilot execution towards commercialization. We haven't had a previous equity round, our only outside funding has come from grants and the Techstars program."
Have you been able to measure your impact?
"We measure impact through Life Cycle Analysis (LCAs) for carbon footprint and ecotoxicity. Our LCAs showed UnPlastic releases 70% less carbon than plastics typically used in packaging such as PET, PE, PP, and PLA and are fully non toxic to the environment. The material is fully compostable in home composting installations and even in open environments. We've started the certification process with TUV Austria and Din Certco for food contact certification and to ensure certificates for industrial compost facilities. Many bioplastics have difficulty degrading effectively in industrial composting settings which hinder acceptance and adoption. Our rapid composability in these environments is a major advantage."
What are the market opportunities and is there competition?
"The first major opportunity is the EU's "Fit for 55" target, which aims to reduce net greenhouse gas emissions by at least 55% by 2030, as well as the EU Green Deal's goal of becoming climate-neutral by 2050. These targets provide an incentive for companies to reduce their environmental impact and adopt more sustainable packaging solutions, like UnPlastic.
Another opportunity is the growing market for flexible packaging for food applications. As consumers increasingly demand convenience and on-the-go options, the demand for flexible packaging will grow in parallel . Additionally, the high costs of bio-based alternative plastics present an opportunity for our company to develop cost-effective solutions that still meet the demands of consumers and governments for more sustainable packaging.
An estimated 62% of European consumers are ready to pay more for packaging containing less plastic, and governments are implementing taxes on virgin plastic for single-use, increasing the pricing points for conventional packaging solutions. This provides an opportunity for our company to develop and market novel materials as companies become increasingly willing to try new solutions.
However, there are also threats that our company must be aware of. One major threat is the development of similar products by competitors. As more companies enter the market, it becomes increasingly important for our company to differentiate our products and services in order to remain competitive. We are continuously monitoring new market entrants and are developing a defensive moat through a combined patent and trade-secret strategy as well as developing collaborations with various partner organizations to bring innovation forward faster."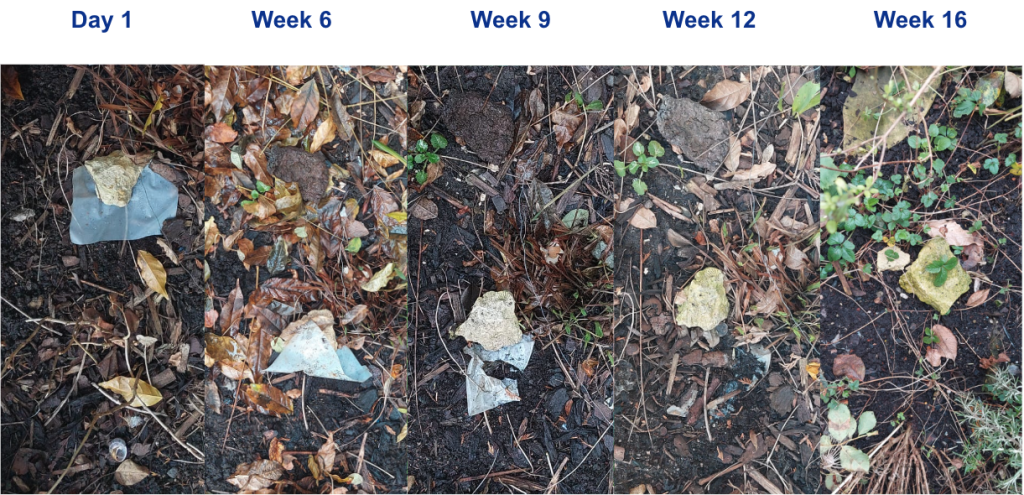 Where do you stand in Commercialization?
"6 letters of intent — 1 from the Netherlands, other interest is coming from France, Germany & Switzerland, increasing requests from Spain, Portugal, Italy. France is moving forward fast to move away from plastic packaging and acting as a leader in the transition to reduce plastic waste. After Europe, considerable interest is coming from south-east Asia in their aim to reduce plastic pollution."
Where do you want to be in 5 years?
"In 5 years, I'd like to have our entire production system up and running smoothly with licensing and active sales within and outside of Europe and moving toward true industrial scale production."
More information about Outlander Materials for investors can be found here.