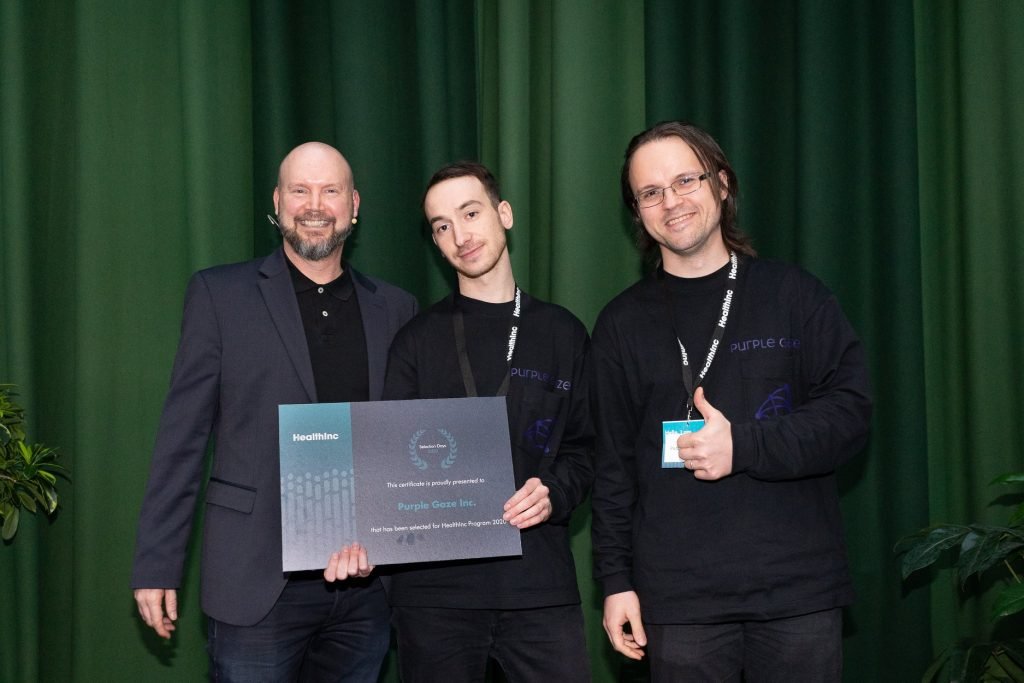 Every week we feature a new startup at Fundsup that forces a radical breakthrough. Purple Gaze builds the AI platform for collecting high-quality data from the brain using eye movements. We get to know the company a bit by chatting to Kirill Korotaev, co-founder. Read the Dutch version on Emerce.
Hi Kirill, who are you, and what exactly are you doing?
"We are a team of neuro and computer scientists who are building the AI platform for the collection and analysis of high-quality data from the human brain using eye movements. 
The eyes are an observable extension of the brain, therefore, by precisely following where the person is looking we can reconstruct what is happening in his brain. And unlike Elon Musk's Neuralink we can do it in an affordable and non-invasive way."
Can you elaborate a bit on your team distribution?
"My Co-Founder Dmitry is an ex-NVIDIA engineer and an expert in high-performance computing. He is the Chief Architect behind the Purple Gaze technology stack and he is leading the team of our 3 engineers. 
I've launched my career in management and marketing. More recently I studied cognitive science and worked as a researcher at Vision Modelling Lab, where I used neuroimaging techniques such as fMRI and TMS to collect the data from the brain and built Deep Neural Networks to model the visual cortex.
We have 2 PhDs and a serial MedTech entrepreneur on our Advisory Board."
Where do you see your product's main application?
"Most importantly abnormalities in eye movements are neural biomarkers of multiple brain-related disorders such as Alzheimer's Disease, Multiple Sclerosis and Autism Spectrum Disorder. Most of the underlying science is not new and can be traced back to the mid-'60s, but only recent advances in AI algorithms allowed us to build our FOXIE Eye Tracking system that captures more than 200,000 high-quality data points in just 5 minutes."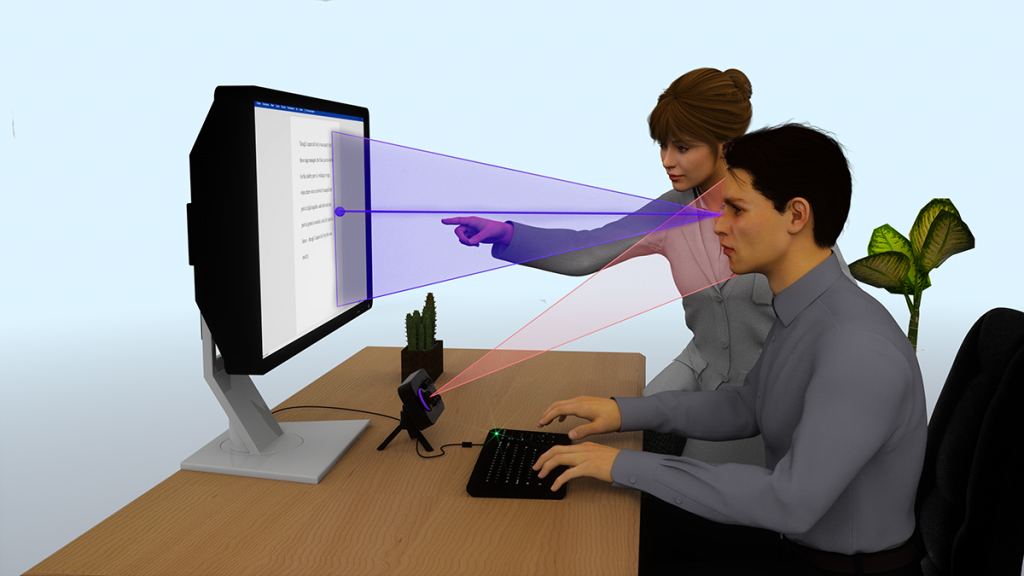 "FOXIE is a revolutionary AI technology because it reduces prohibitively expensive, room-sized and hard-to-operate lab equipment to a portable USB device that can be plugged into any modern computer and used by non-professionals without extensive training. This opens up a new frontier for collecting high-quality eye movements data at scale that can be used as neural biomarkers and drastically improve our understanding of both healthy and pathological brain functioning."
Where are you right now and when are you planning to go to the market? 
"Our early adopters are research university labs in experimental psychology and neuroscience, they use FOXIE to perform groundbreaking experiments that shed light on how the human brain and behavior work. We've just entered the strategic partnership with MathWorks to integrate FOXIE with MATLAB environment, this would further expand our target audience to more than 6,500 universities that are using MATLAB.
Currently, we are showcasing our MVP at the leading research universities in the Netherlands and collecting feedback.
Based on the received feedback we aim to further improve our product ahead of our public launch this year."
What would be the ideal investor match?
"We're looking for smart money from business angels whose added value can come from deep expertise in healthcare systems, finance or manufacturing. Most importantly they should be willing to get closely involved and share our drive to help people by creating the ecosystem of neuro technology devices of the future."
Best of luck with everything!
Thanks, check out our pitch deck in the Fundsup app: https://api.fundsup.co/go/Qgrm-z26VC