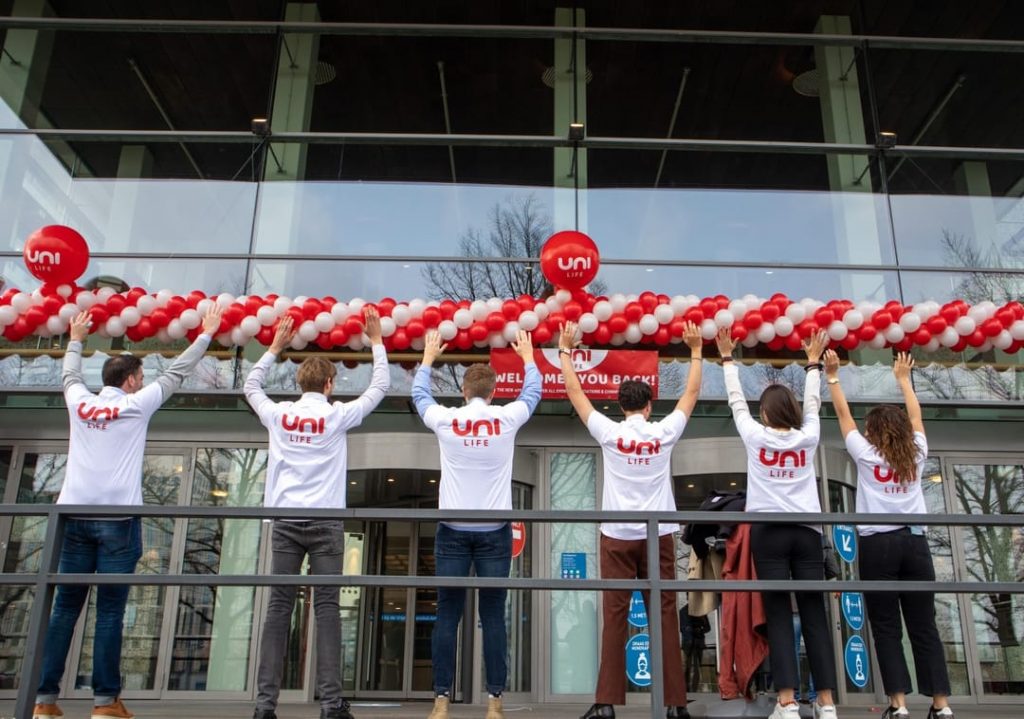 Every week we feature a new startup at Fundsup that forces a radical breakthrough. This time we chat with startup Uni-Life offers universities and colleges of higher education a digital platform to connect the campus with students. Uni-Life recently completed its second financing round. Five questions for founder Joep Annega about his experiences and plans. Read the Dutch version on Emerce.
How is Uni-Life doing?
"Our market, the market of higher education, requires a lot of trust. That took a while to achieve. Now that we have that position, we are entering an important phase. We have just completed a new investment round and are going to take the next step in our growth."
Can you tell us more about those two financing rounds?
"We have now done two rounds with Fundsup. Two years ago we raised 175,000 euros . We have now raised 275,000 euros. Together with our expected revenue, this is enough to really take off for the next 12-18 months. We were one of the first startups on Fundsup. The first time, we actually found an investor right before we thought we'd have to quit. The investor himself hooked up with four other investors in his personal network. Now we have found one new investor through Fundsup, who has again brought in three others through his own network. There is great energy coming from in from those happy investors."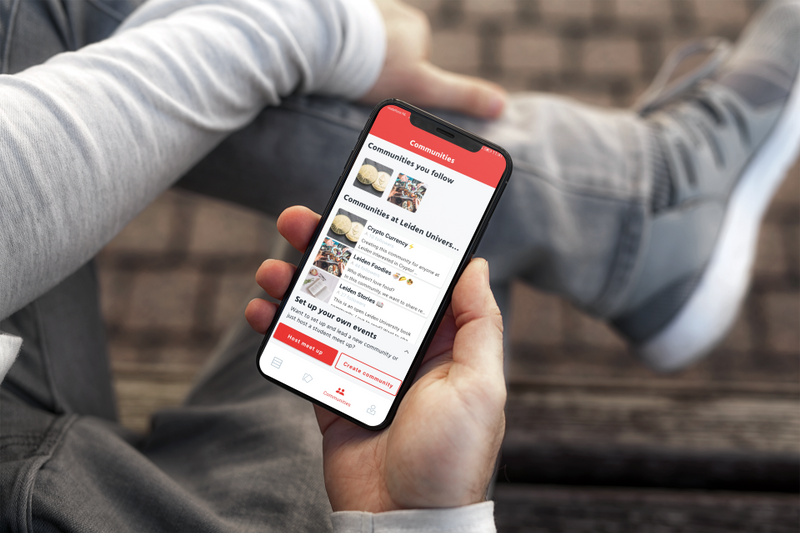 What will you do with the new funding?
"Two things. Firstly, we are going to invest in sales. We now know how the game works and have developed a complete playbook. We are going to hire people who speak other languages ​​and know how universities work to expand abroad. And secondly, we will continue to develop the product. Universities & colleges have high standards in terms of privacy and security. To do that well, you need a large team. In the short term we are going to organize this externally. In the long term we want to do it ourselves.
COVID has also helped us in some way. There is a stronger digital relationship between universities and students. We hope to double in size by the end of the year. There are now eight of us full time. We also have brand ambassadors on the campus of clients who help with promotion and content on site."
How did you come up with the idea for Uni-Life?
"I am Dutch, but I grew up internationally. I am used to adapting and settling in a new environment. During my studies at Erasmus University I noticed two things. The university thought the academic part was very important, but often paid less attention to the social part. Everything was arranged for the academic part: timetables, grades. On the social side, they thought it was very good if you were going to do a lot, but you largely had to figure it out yourself. This can be a real challenge, especially for foreign students. Erasmus University was willing to invest in a solution. And we have grown from there."
Erasmus University was willing to invest in a solution. And we have grown from there.
What does your growth look like now?
"We now have half of the Dutch universities as partners. We expect to welcome the rest next year. Sometimes months go by when we don't get any new customers and then all of a sudden you have a week where you get four. The big plus is that they are often already convinced before we go into the details with them. Universities themselves conduct a lot of research and already understand our product before they come to us. That helps.
We now focus on the first year of study and international students. We are now expanding the value added by the platform. We are investigating whether our platform can be used to show potential students how attractive a university is. And whether it can be used to keep alumni connected to their university. As I said, a great new phase for Uni-Life."
For more information for investors on Uni-Life and to follow their progress go to their profile on Fundsup: https://api.fundsup.co/go/i4FoliFCBw