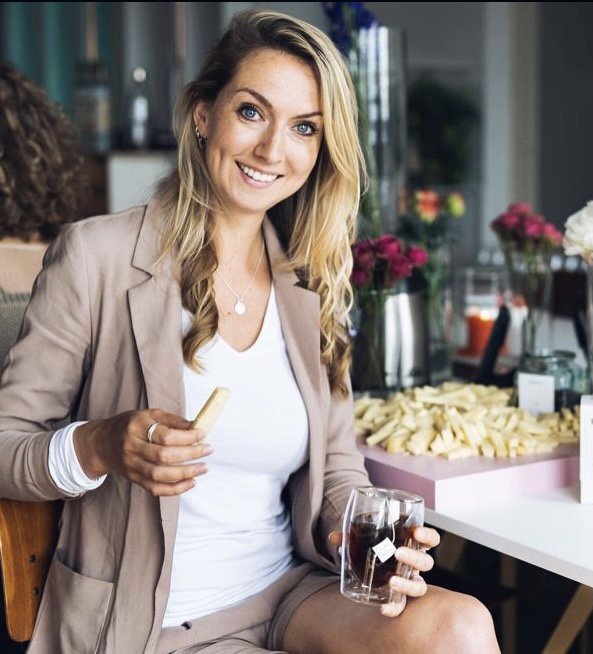 With a background in food and websites and the desire to contribute to a better world, founder Claartje Schröder found the idea for her company on a plantation in Sri Lanka. Six questions for the founder of TEAmwork Tea.
A Dutch translation of this article can be found on Emerce.
Teamwork Tea sells online tea subscriptions?
Correct! The company and brand have been around for 4 years now. This year we started with a subscription model. The tea we sell is all organic and Fairtrade and comes from Sri Lanka. 4 years ago I had the trendy idea that I wanted to make the world a better place.
At that time I was a food blogger and ran a website with recipes. I have my roots in healthy food. With that background I wanted to come up with something that would make the world a better place. Preferably something from a third world country that I could buy fair trade. I literally started googling 'import from third world country'. A year followed with many cups of coffee and a lot of research. Suddenly I was on a plantation in Sri Lanka. I wanted to meet the people myself. The plantation was able to show that they really work organically and fair trade. They pick everything by hand. Machine picking damages the tea plant. That also affects the taste. Then you have to add flavorings again to make it taste good.
In Sri Lanka, tea leaf picking is a typical task for women. The fair trade premium that we pay with TEAmwork Tea on our tea goes into a separate fund. The female tea pickers can decide for themselves how that extra income is spent. That fund is run as a cooperation and is therefore not managed by the owner of the plantation – he has nothing to say about it. So far, the money has been spent on cooperative health insurance, a study fund for the children and a community hall. In Sri Lanka, that is where life events such as marriages take place, which is a major expense. With the money from the fund they have built their own hall that they can all use. At one point I was standing on this plantation, met our tea pickers and decided on the spot: damn it, I'm going to do this. I have to import this tea. This will be TEAmwork Tea.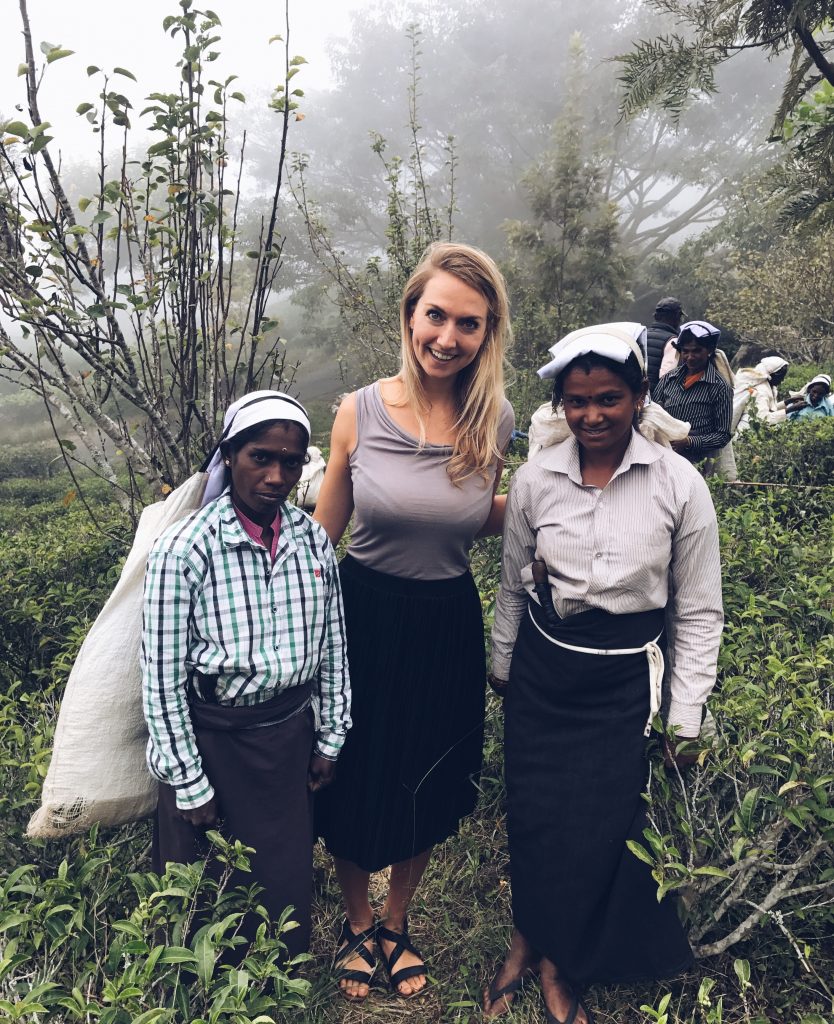 Women have a vulnerable position in a third world country like Sri Lanka, so we are happy to support the empowerment of our pickers. From TEAmwork Tea, we also support a foundation that is committed to women and girls in Sri Lanka who are victims of human trafficking, sexual violence and exploitation – something that unfortunately occurs very often in Sri Lanka. These girls and women are then rejected by everything and everyone. The NONA Foundation helps them to still build a dignified life (with shelter and microcredit, among other things). That fits in so perfectly with our own mission.
How did you come up with the subscription form?
First I did everything myself. A bit of distribution to caterers, a bit of organic supermarkets. I wanted to transform it from a hobby to a real business. Really taking it to the next stage. And so I made a business plan and discussed it with several people. That's where my first investor came in, who is also a coach in the company. I went with him to look at the opportunities.
I already had the current subscription form on my website. Due to corona, all restaurants and cafes closed. That's where it originated from. It was only a small part. Customer research into the growth opportunities showed that customers were open to the subscription. As a company, we believe the proposition of a subscription is strong because it allows us to keep the production chain short. We completely turned the company around. Now it is only an online subscription for consumers.
What Nespresso and De Koffiejongens do for coffee, we do for sustainable tea.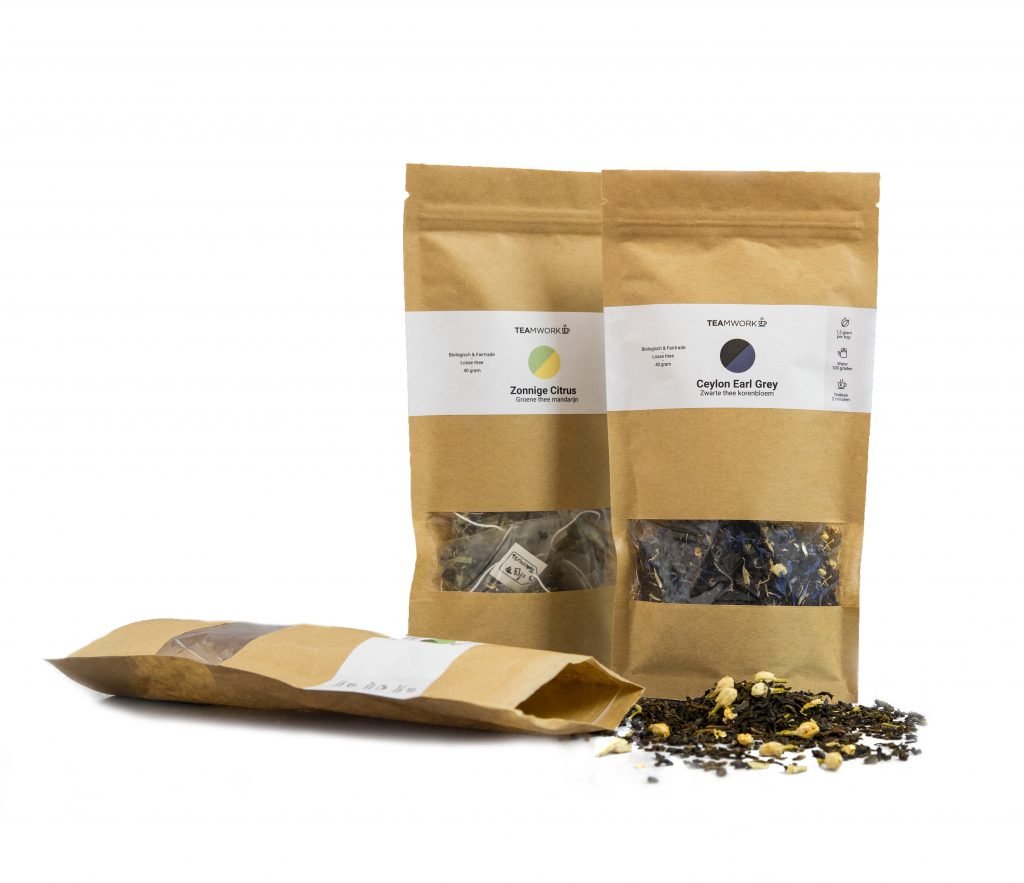 Where are you now?
Online marketing is very important. Fortunately, Sebastiaan from our team is an expert in that area (especially in terms of subscriptions); very handy for a co-founder. The Customer Acquisition Cost is leading and we are now learning how to reduce it as far as possible. So we are in the middle of a learning phase. We are already in good shape, but can optimize even further so that we can use the marketing money from the very first investment round as efficiently as possible. I think it's great that I now have a team with Jeroen for the technical skills for the website, Sebastiaan for e-marketing and Bas as a business coach.
Are you looking for financing?
We have three rounds planned over the next two years, but that's not set in stone yet. The current round is for a venture investor / angel through a convertible loan of 60,000 euros. This will be closed at the end of 2022. This is particularly interesting for those who dare to step in before we have fully optimized the CAC and retention and before moving on to the next stage. The next round (Q1 2023) is focused on further growth. It will be 250,000 euros to become the largest provider of tea subscriptions in the Netherlands. This is still possible with a relatively small investment. Almost a year later, we want to raise 1 million euros to be able to expand to other countries. We are building towards that seed round.
Besides financial capital, what knowledge would be nice to add from a joining informal investor?
The knowledge that we as a team don't know we're missing yet! This could be in the field of scaling up e-commerce, but also, for example, in the field of scaling up a fair supply chain and circularity, such as with our plastic-free tea bags that can be collected at the GFT. You learn from mistakes, but all mistakes that an informal investor can protect us from are a bonus.
What question or advice from an investor really got you thinking?
That was a question from Bas, my current business coach. 'Are you imagining what your customers want or have you asked them? Your customers and the people that aren't customers yet.' That may sound like an open door, but I hadn't asked people in 3.5 years. I made sales anyway. But it has become clear to me that you only really learn what your customers want if you ask them. I think it's important at every stage of your business. I still do it now. If someone drops out, we can figure out why, but it's better to ask them.
I called a someone who canceled this morning. Turns out the pause button was hard to find. He had enough tea for this month and didn't seem to want to cancel at all. I think you should ask your customers questions until the end of time.
More information:
More information on TEAmwork Tea for investors can be found here https://api.fundsup.co/go/6N1RmMCQK9