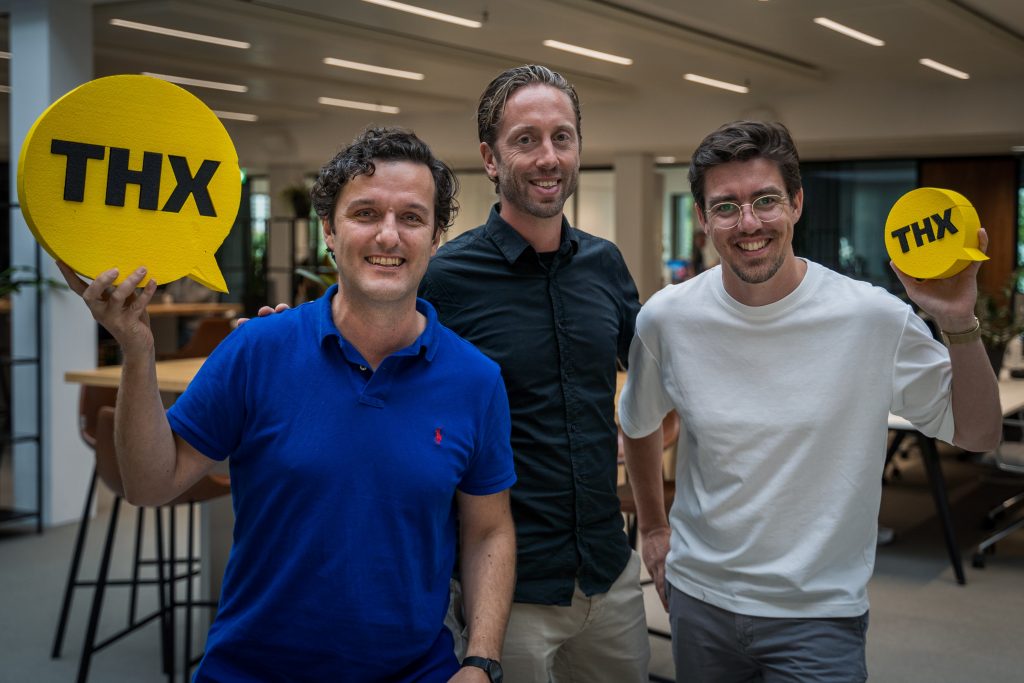 THX Network is one of the selected participants of the ABN AMRO x Techstars Future of Finance accelerator. High time to catch up with Mieszko Czyzyk, the co-founder.
A Dutch version of this article can be read on the website of our partner: Emerce.
Mieszko, what are you doing at THX Network?
We enable organizations to launch digital assets such as tokens quickly, easily, and affordably. While early on the emphasis was on gamification using blockchain technology, we now focus more on loyalty programs. Next to loyalty tokens, you can also launch NFTs with our software and offer them to your customers, members or fans.
Can you give an example?
BMX world champion Matthias Dandois is our customer. He has a million followers on social channels and has launched his digital token with us. His fans can obtain tokens by, for example, watching his videos. In turn, these tokens can be spent in the store of his sponsor. It's very cross-channel; you go from YouTube to Shopify. And that's how you build a deeper relationship with your followers.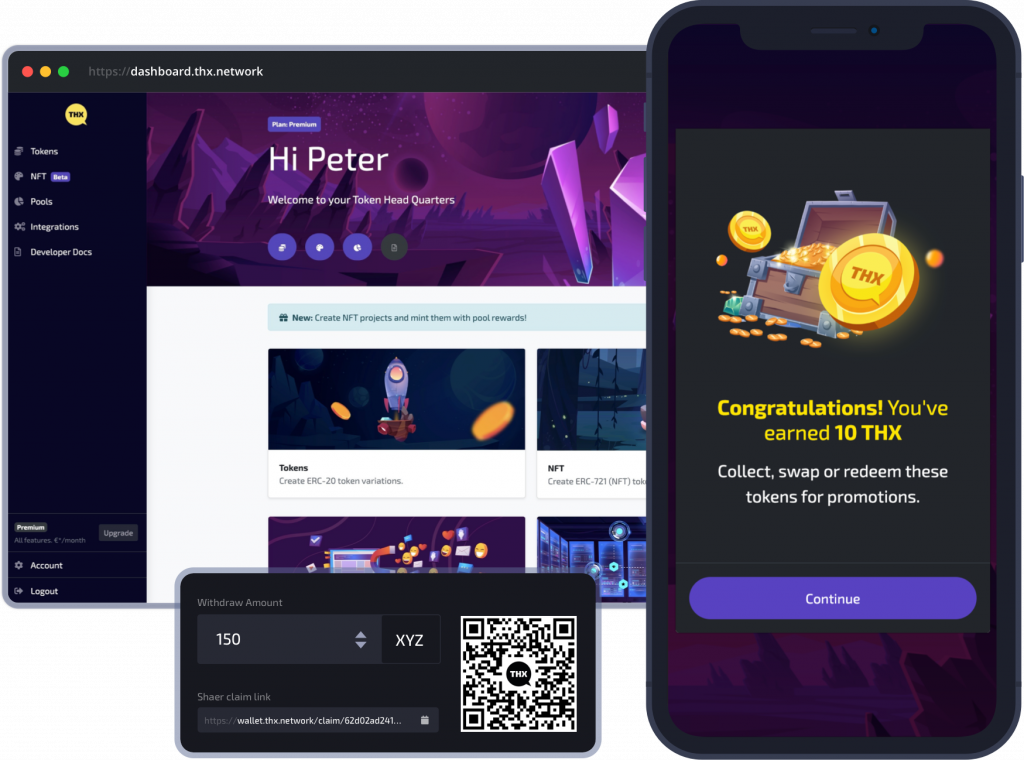 How has THX grown in recent times?
We have now raised around €400,000 in funding, including Techstars. We have expanded the team to six people. And a third co-founder, Steffen Boode, has joined, adding a huge amount of business development and financial experience to the team. We have grown the community and built up our online marketing. There are now 800 community members, of which ten contribute directly to the project and are paid on a case by case basis. This gives us additional flexibility.
You can now sign up and create digital assets via the dashboard within minutes. It is entirely automated and self-service.
What prompted you to join the Techstars program?
They scouted us. It is a very international program. Companies come to live and work in Amsterdam for three months to be on it. The first weeks have been very intense, so far. However I believe it will be well worth it; leaving us with an even sharper positioning and allowing us to practice our pitching skills with experienced mentors. At the end of the program, there is also a so-called 'demo day'. That's a pitch to Techstars' investment network. It may well be that we get the lead investor for the next round from that pitch day with follow-on investors through Fundsup.
So during the program, you work towards a seed round?
We are looking to raise EUR 1.8 million, ideally in a combination of equity and our governance token, $THX. We still leave room to fine-tune the amount we want to raise a bit based on learnings during Techstars and general traction. We will use that money to expand the team from 5 FTE to about 10 FTE.
And where will THX Network be in 5 years?
In five years time digital assets are just as common for organizations as having a website. I am not saying that blockchain will play a role in everything on the web. That's not necessary, either. I do think that organizations are using it as part of the marketing stack. We are one of the top three companies worldwide offering this.
More information:
Do you want to connect with THX Network and follow their milestones during the Techstars program? Interested investors can find more information at: https://api.fundsup.co/go/kLUGBtbgAD
Read the first interview with THX Network