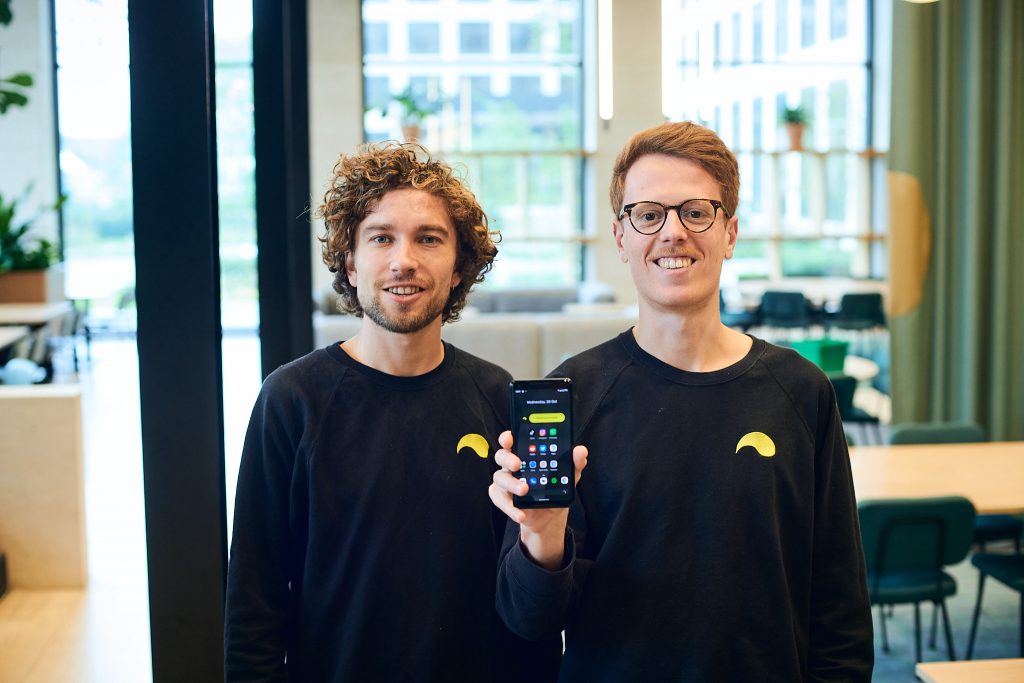 Who doesn't look too much, too often and too long on their smartphone? Start-up Unpluq developed a smart remedy with the aim of offering users attention and focus for other matters again. Five questions for Unpluq founder Jorn Rigter.
A Dutch version of this article can be found on Emerce.
How do you explain Unpluq to someone who doesn't know it?
Simply put, we're an app that helps you save or reduce screen time. It is used by people who want to concentrate while studying or working or by people who suffer from smartphone distraction in general. And that's almost everyone these days. Think of, for example, scrolling through social media in the evening and having trouble sleeping afterwards. Many studies show that a smartphone and its use have an impact on your mental health, so that is also one of the reasons why people use Unpluq.
The physical component we add to the app works well. This makes it a lot easier to change your behavior. It was a key and now it will become a tag. You tap it against your phone and only then you can access your locked apps. You can set schedules in the app. That you can't access social media during work for example. If you want to, you have to hold the tag against your phone. Due to the physical aspect, you can leave the tag at home or put it in another room. That provides a much bigger barrier than pushing a few buttons on an app. We give a free one year subscription with the product, after that they have to take Unpluq premium. That costs 40 euros per year or 4 euros per month.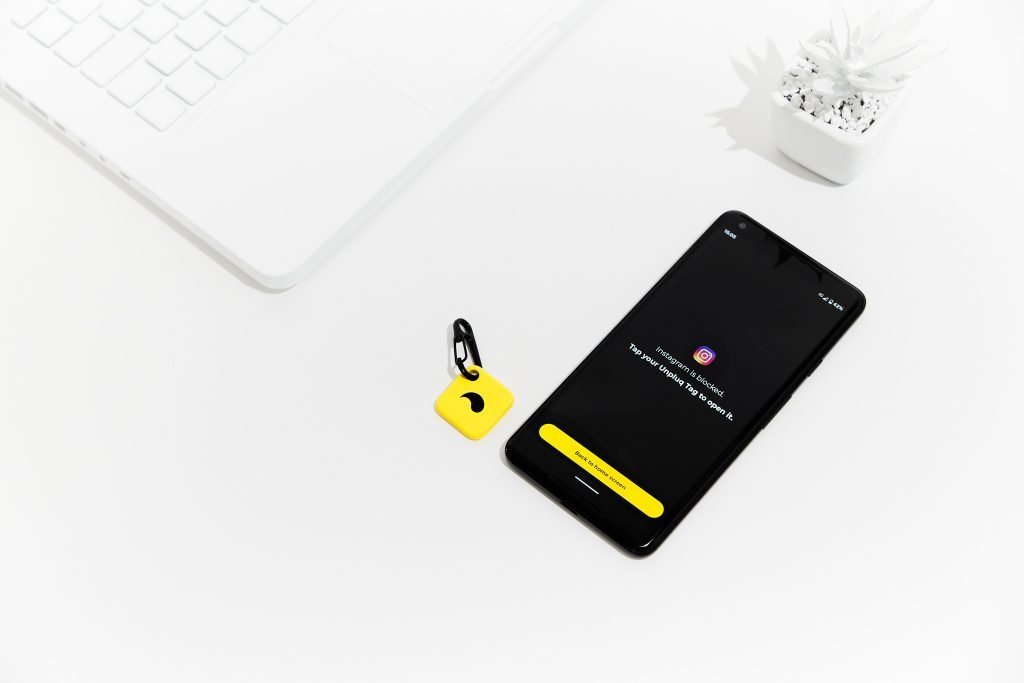 Where are you guys now?
The retention of our product is good. After 1 year this is about 12.5%. The average of productivity apps is 4% after a month and with us it is 50%. While that app still had many bugs. So we can increase the retention even further. It is precisely the physical aspect that appeals to many people.
We are now preparing the kickstarter for a new product, the NFC tag, which works on iOS and Android. We expect to be able to launch the iOS app in the summer. The beta will probably go live in May for testing with the first users. Then we can also focus on the United States. That's really the biggest market. We are now running a lot of Facebook and Instagram ads to test. The tests are going very well. The cost per lead is already under 1 euro, so we expect to be able to run the kickstarter successfully.
Are you currently looking for external financing?
We are now doing a bridge round. We are looking for 120,000 euros. Of this, 75,000 euros has already been received and another 25,000 euros has been committed. We will use that money for iOS development, the growth marketer's salary and the marketing preparation of the kickstarter campaign and for operational costs.
With this round we should be able to move forward the upcoming 10 months.
We are preparing a larger round after that. The exact amount for that round is not known yet. I think somewhere between 800,000 and 1.2 million euros. We want to realize 1,000 sales through Kickstarter. That will probably work. In the next fundraising round we have learned enough about the Customer Acquisition Cost. It looks like it will be possible to get that around 20 to 25 euros. Then we can scale up marketing.
What else does the ideal angel investor bring to the table, besides capital?
We are now looking for someone with experience in app marketing, such as improving retention and conversion to premium plans. That is actually the ideal profile. We are also exploring the B2B market. A network that would help with this, for example with companies with knowledge workers or healthcare institutions, could also help. And good connections with telecom companies of course. One of our investors has just sold his company to Nationale Nederlanden, so we now also have connections with health insurers.
What is your dream for Unpluq?
Becoming the leading brand in digital wellbeing globally. That's really emerging right now. You don't have a business that is associated with digital wellness yet. More and more attention is being paid to this issue, for example by the documentary Social Dilemma and the whistleblower at Facebook / Meta. More people are becoming aware of it and want to get started with improving this area of their life.
We want to give people their time and attention back.
More information:
Would you like more information on Unpluq? Then please visit their profile on Fundsup: https://api.fundsup.co/go/rxJogFx3VL
Unpluq is connected to Yes!Delft. You can follow the portfolio of Yes!Delft on our platform. Currently Unpluq is also connected to T-Mobile Future Lab.