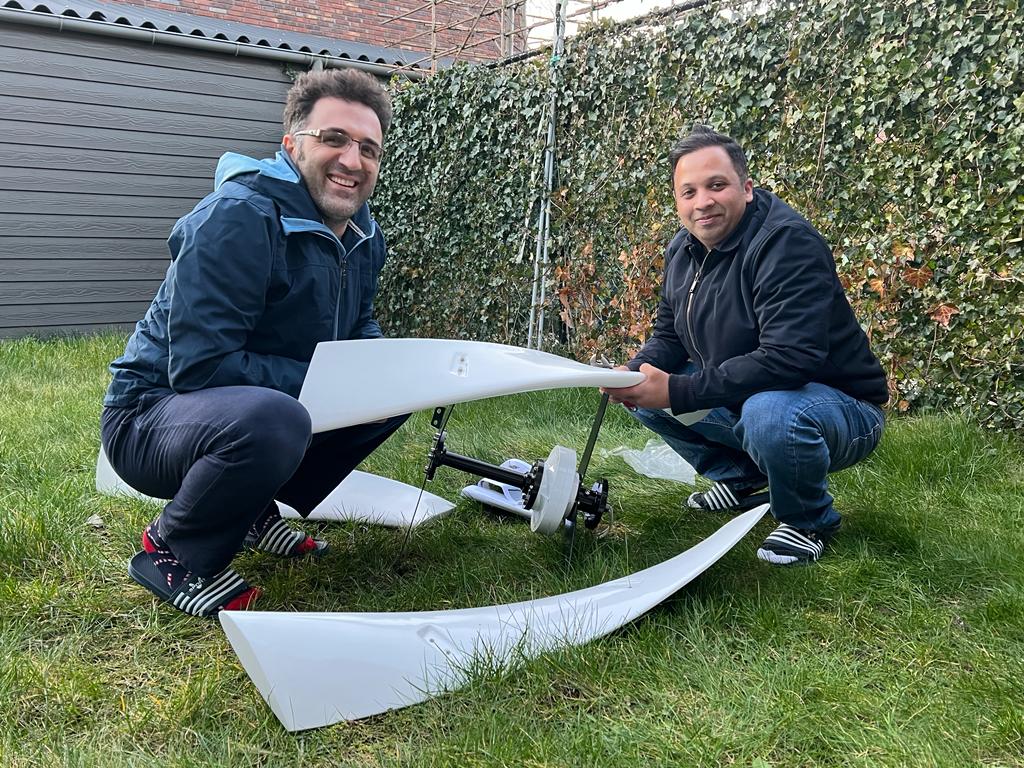 FundsUp spoke to Pranav Tetali from Omni Wind, a company that aims to bring sustainable wind energy to urban and rural areas with its vertical-axis wind turbine.
A Dutch version of this article can be read on the website of our partner: Emerce.
Could you tell me about yourself and how Omni Wind started?
"I studied engineering, then worked in Oil & Gas. After a few years, I decided this was not the future and wanted to study further into something that was better for the environment. I did an MBA in the Netherlands 7 years ago and decided to move into renewable energy. As part of my MBA I did an internship in the offshore wind sector, and since then I've been involved in wind energy. After my MBA I worked for a company called MPI Offshore in Breda. Van Oord, a Dutch offshore wind construction company then bought this company. My Job at MPI Offshore was my first job in the wind industry, and the good thing was that my background allowed me to easily grasp the technical part. I then looked for something more, so in 2020 I joined the HightechXL program to learn about tech entrepreneurship. This was when my entrepreneurial journey started. In Dec 2020 together with Kathy Vredeveldt and another Tilburg Universit classmate Ruby Hsiao, we started talking about the company and went on to officially register the company in early 2021."
So how does this work? How did you manage to overcome the issues you found in your research?
"It is a ducted vertical axis wind turbine, and what happens is that the wind gets funnelled increasing the wind speed towards the turbine, consequently giving more output. This is called the Venturi effect. The power output from a wind turbine is very strongly dependent on the available wind speeds. If we increase the wind speed by 2 times, the power output goes up by 8 times.
The idea is that you roll this out in urban settings?
"Also rural; it's suitable where you don't have access to higher turbines. For example, in Assen, for military reasons, you can't have big horizontal access turbines. In built environments there are aesthetics and sound issues. In areas where wind directions can change our turbine is more suitable. In built environments, there is a high level of applicability."
Commercially where do you stand?
"We have agreements with sales channels – 2 LOIs: One with Green Infra in Hengelo, Enschede. They are in the business of selling solar panels and small turbines. Another is ELIX B.V. in Groningen; they sell solar solutions or sustainable energy solutions for B2B. We plan to sell through such distributors as they have access to a large number of customers. We will also do direct sales. Our own sales team will allow us to break into new markets and new niches. We will be focusing more on the B2B market – Energy cooperatives and small companies. The B2C market will be approached at a later stage. Schools, universities, hospitals, and farms are also interesting. Sometimes we get some odd requests from more ecotic countries, which encourages us to expand internationally."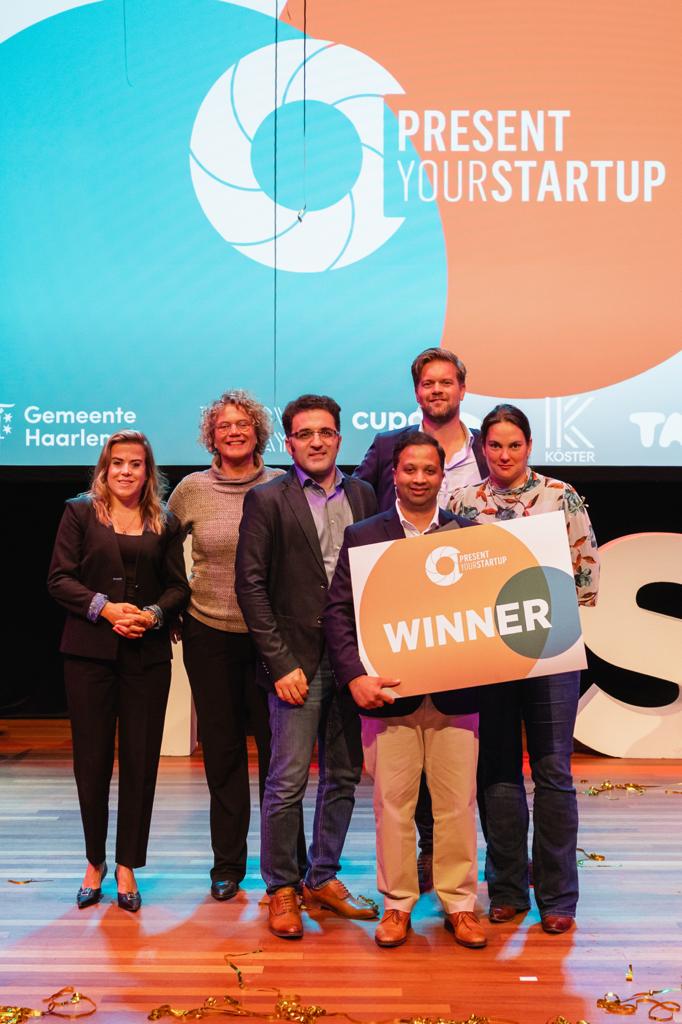 Is that also what you're looking funding for?
"Until now we invested 80K through a combination of grants and friends & family. With this, we were able to achieve a working prototype and build a small, tech team. Now we are raising 500K euros to take us to the next step. The funding will help us develop our product further, and to hire a full time tech team and sales manager. Distributors get 15 to 20 customer requests per week, so the demand is high but the product is not yet quite there."
What tech development remains?
"Currently we are seven people and one wind engineer should be joining us soon. The product has 2 components, hardware and software. The software side is more at a conceptual stage. Hardware wise the simulations are done and we have proof of increase of power output. We are currently further testing our turbine in Groningen around mid-June. We have filed our patent last year, before that we did a lot of analysis about novelty, and since this was confirmed, we proceeded to file. We have a paid pilot in Hengelo and the next step is to complete that and discover which features need to be fine tuned."
Product or manufacturing wise you can live up to demands?
"Lots of companies supply these turbines, we want to fulfil the expectations of customers. We know what their expectations are. We have two local partners, one in Eindhoven and one in Spain. First prototype was developed with Vadex technologies, they have the capacity to get more numbers of turbines. But for large scale manufacturing we are partnering with the largest small wind turbine company in the world. They are happy to help us in manufacturing. We filed a patent but we will file more patents in the future. We need a total funding of 500K; from angels we are trying to raise 200K, and it's better to raise this in small tranches. We are confident of raising remaining 300K from grants. We're looking for angels with an affinity towards energy and sustainability or have invested in similar ventures and should be willing to support early stage."
More information about Omni Wind for investors can be found here.