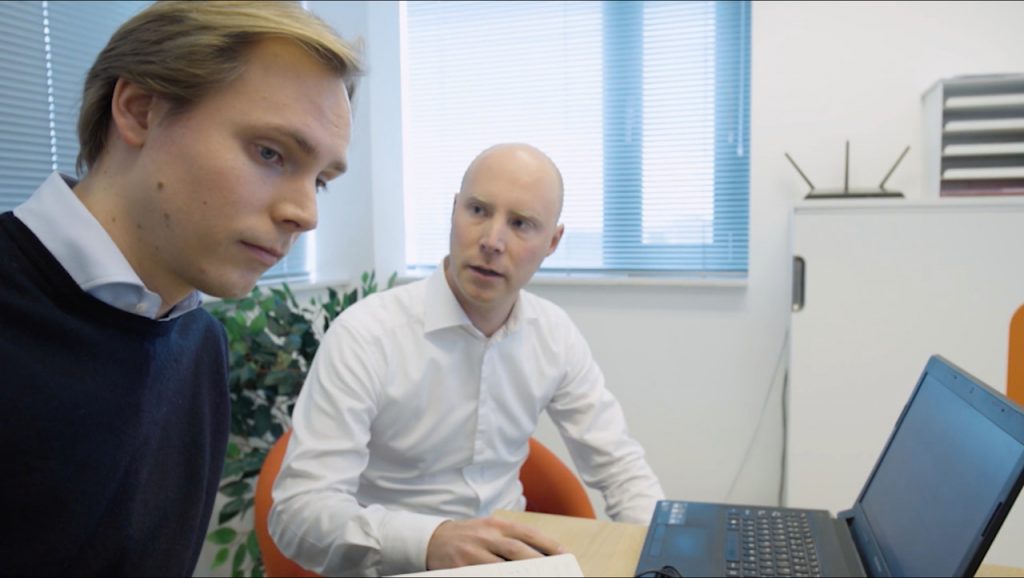 Administrative hassle can be quite a hurdle for the self-employed. Even such a massive hurdle that some people do not dare to start their own business because of this. We talk to Tim Jonkers, co-creator and co-founder of Vixum, about the solution they offer and the growth plans for the near future.
A Dutch translation of this article can be found on Emerce.
Let's start with: What does Vixum do?
"With Vixum, we offer a platform for service-providing freelancers, about 933,000 in the Netherlands, to do the administration from the agenda. We believe that service providers' red tape should be much more manageable. You sell your hours, so why isn't that the basis of your administration?
In addition, keeping track of hours for the 1,225-hour standard is often neglected by self-employed workers but is automated with Vixum. Due to the simplicity of Vixum, you don't need any accounting knowledge."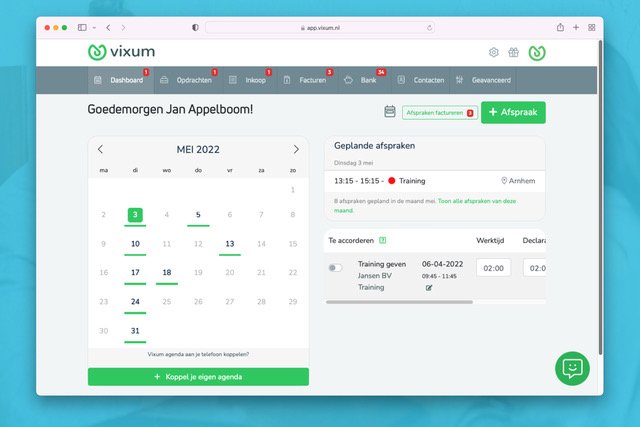 Where are you now?
"We have a fully functional product. So far, we have been completely bootstrapped, as it is so beautifully called in startup terms. We have fine-tuned the product in recent years and have been able to welcome users. We have learned a lot from those users. Now we have a product that has an excellent basis for conquering the market."
Can you tell us more about the team behind Vixum?
"I have a marketing and business development background. In the phase when we were still developing Vixum, I worked for a while as an online marketer at Microsoft. The idea was conceived with Rob, my brother, and his business partner Maarten. They own the accounting firm Seven Element. Patrick is our technical man, an experienced SaaS developer. I think it's a perfect combination."
Is it true that you are looking for 500k in funding?
"Yes, that's right, with the help of this budget, we want to grow. The intention is that a third of the amount goes to marketing and 25% to sales. We tested a few channels with a test budget to determine the marketing costs per customer. That's what these numbers are based on."
What would be the ideal investor profile?
"Someone with sales or marketing experience, especially experience with SaaS. That can be B2C or B2B.
It is difficult to say whether we are in a B2C or B2B market with freelancers. Freelancers are their business. That is a very thin line."
Where do you see Vixum in 5 years?
"Then we have a significant market share in the Netherlands. In terms of product, we have expanded with a community. That is of real added value for this product. We want a self-employed person to be able to do it for 97% themselves. That they no longer need an expensive bookkeeper. That they can ask each other questions."
The best compliment will be if someone dares to take the step to self-employed because Vixum has given the feeling that they could do it themselves.
"I also see opportunities in the rest of Europe. The UK is a market where self-employed people make up a large percentage of the labor market. And we are now slowly getting requests from Belgium. Unfortunately, we can't do anything with that now because we comply with Dutch tax legislation, but it is an opportunity."
More information:
Want more information on Vixum as an investor? You can find them, and over 650 other startups, on Fundsup: https://api.fundsup.co/go/C5jNTnOEDn