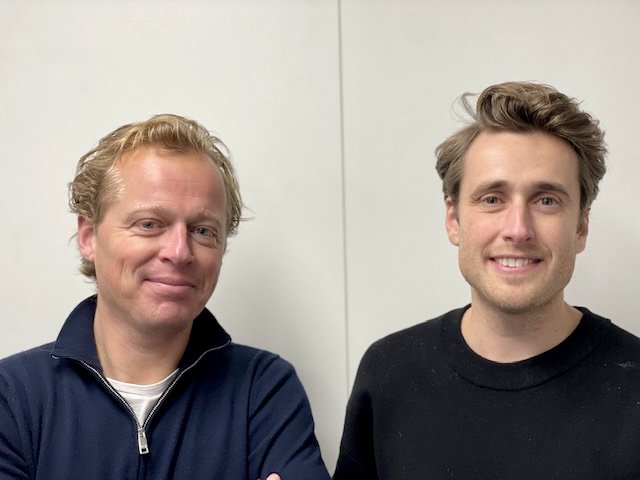 For some entrepreneurs, COVID-19 is a huge challenge and for some an unexpected accelerator. The latter certainly applies to Cheflix.com, a streaming platform with masterclasses from well-known chefs. We catch up with founder Jeroen van den Brink about the quick start and their just completed financing round.
You can find the Dutch version of this article on the website of our media partner Emerce.
Jeroen, you are an experienced founder, right?
20 years ago, I studied business administration at the VU. I wanted to do something with restaurants and online. A kind of Funda, but for restaurants. That became Dining City and Restaurantweek. This was back in the early days of the internet. After graduating, I started working on it intensively. The business model turned from an advertising platform to reservations. Later, SEATME and IENS were added. I sold the last two to Tripadvisor. I kept Restaurantweek and DiningCity out of that deal, so I'm still active with that.
And how did Cheflix come into existence?
I've wanted to do something with streaming for a while. Because of Corona, all chefs were at home anyway, so it was set up quickly. In the beginning I thought I could sell 1000 subscriptions. We set up a website, made the first content productions. Within a week we were at more than 1000 subscriptions and that only increased. We sent out our press release at the end of January and the curfew went into effect the following Wednesday. We were doing over 1000 subscriptions in one day at one point. I realized "I really need to turn this into a business." I found a co-founder in Thomas van Burg and hired a team and that's how Cheflix was born.
Everyone in the team also really enjoys eating and cooking. We go to the supermarket for fun and make everything on the platform ourselves. My co-founder, for example, set up HelloFresh in the Netherlands. The passion for food is really the common thread.
We build Cheflix on three pillars. Firstly, we only work with the best chefs in the world. Think of Michelin star chefs and those at San Pellegrino's World's 50 best restaurants. Second, we record the content with the best producer. The content was already good but is now becoming real Netflix cinema quality. What we make are small feature films. We also film a lot at chefs' homes. And lastly, all ingredients and recipes must be accessible. With ingredients that must be available worldwide and can be made in all home kitchens. Lessons last about 10 to 15 minutes.
We don't just tell you how to make something, but also why. That way, you really become a better chef yourself.
What are the plans for the near future?
The original business case was based on the Netherlands. Now the plan is to conquer the world. Because it is going so fast, we are already expanding abroad this year. At the end of this month, we will launch an international website and roll out in the Nordics. I could not have dreamed this in my wildest dreams.
Can you tell us something about your fundraising round?
We recently raised 2 million euros. With this investment we want to expand the team and do marketing in the Nordics in particular. We are an Amsterdam based company, so we need to learn how to roll out abroad before we do that on a large scale. We already had a solid network here. Abroad, we need to explain Cheflix more. To chefs as well. Next year we want to do a Series A to expand into the largest market: the USA.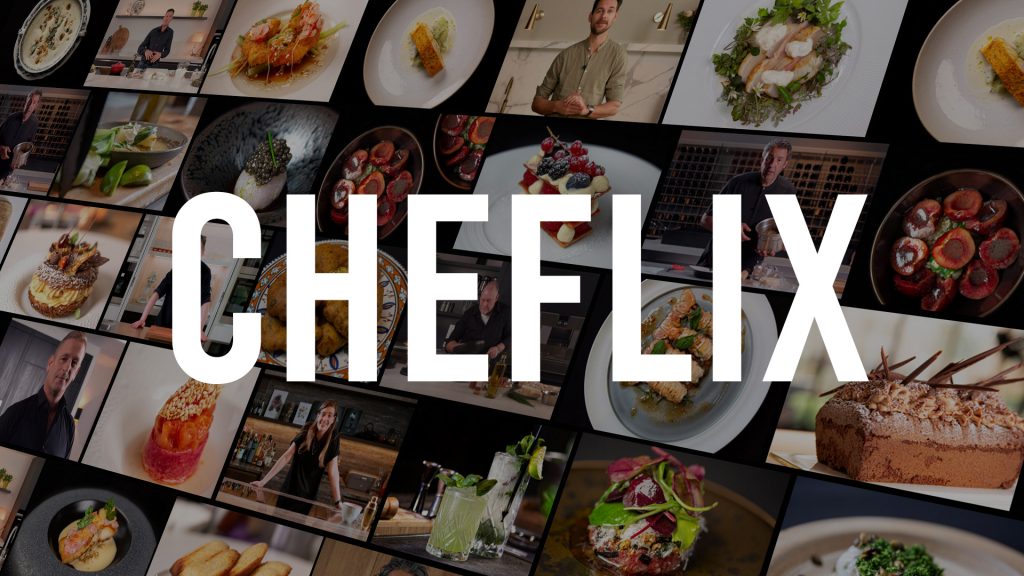 How did you find your current investor?
We were mainly approached by investors from abroad. Berlin, Paris. How did they get to us? Yes, research, I guess. They all knew so much about us.
We didn't even know that the current investor was an investor. He is a member of a well-known Dutch Family Fund but does not want to be publicly known. He has already indicated that he also wants to participate in half of the Series A. The conditions were very good. He gives good input, has a vision, and has experience. Some things just happen.
We were also talking to a German investor who gave practically the same conditions. Somehow it was easier to do business with a Dutch investor in the first round. We'd love to see them back at Series A.
There were also interested investors through Fundsup, but they wanted to do smaller ticket sizes.
What advice would you give to other founders about raising money for your company?
You need to have a good roadmap when you want to raise money. When do you need how much money? Do you only want to raise money once and is that enough to be profitable? Then you are better off at a bank. Preferably think about a period of 3 to 5 years. Investors often want to be able to do multiple rounds if it appears that you have achieved your milestones. Basically, they want to get in for the long term.
And take your time. You'll probably be able to talk to four investors in a week. But you have talk to them several times. They need time to get to know you. We had summer holidays to consider as well. It takes 4 to 6 months before the money is in your account. So, you must take that into account. You should be able to do 9 to 12 months with a seed round. If you can last longer, you should ask less. This ensures that there is not too much time between your seed and your Series A. That you maintain momentum
Thank you for these valuable tips and advice. Good luck with your upcoming plans and we look forward to following you.
Cheflix is a good example of a startup with a lot of potential that you could have come across on Fundsup in this round. (They are still on it, if you would like to follow them.) Check out our platform to see which other startups are on the brink of possible rapid growth and whether they are the right fit for you.