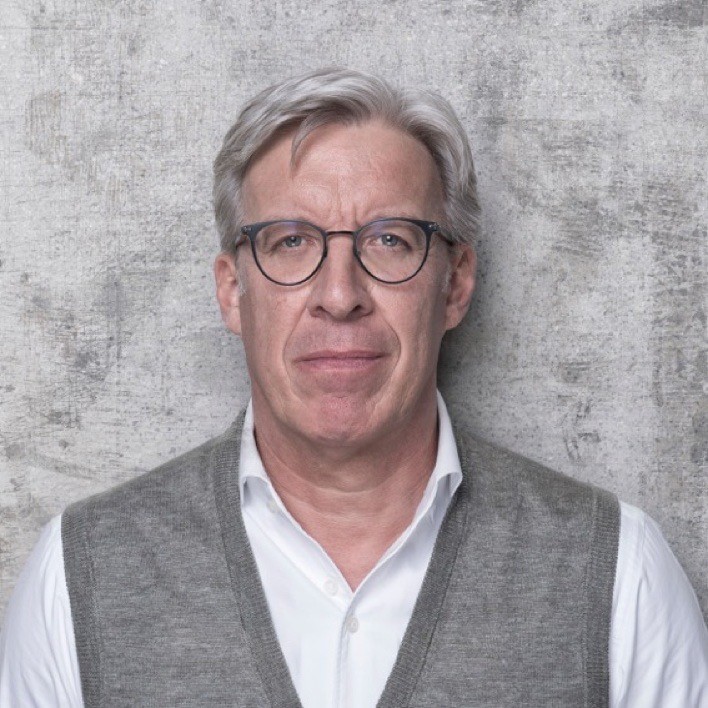 In "How I invest" we interview top Fundsup investors about their investing style.
This week in the How I Invest series, I interviewed Food Packaging entrepreneur Rob Tijssens.
Rob has shared his investment strategy and gives an honest insight into the fact that true entrepreneurship and beginnings are tough and to always holding on to your vision.
Hi Rob, can you tell us a little bit about yourself?
Sure! My life as an entrepreneur in the field of packaging didn't start out of free will; my dad had a packaging business and delivered his products to mostly butchers in the entire south of The Netherlands. One day, when I was 23, he had a stroke followed by a coma. Right there and then I had to make a tough decision: do I take over the company of my father until he gets better (unfortunately he never did) or do I continue to follow my own path? I decided I'd take over the business, so I was suddenly responsible for the future (and the 8 employees) of the company of my father.
Can you imagine how strange this new setting was for everyone? I grew up around these employees, roller skating through the warehouse throughout my youth and from one day to the other I became their – much younger than them – boss.
Difficult years followed. The business was not doing well, because butchers shops slowly disappeared because of the rise of supermarkets. I also had to learn about the entire sector from scratch and I didn't know much about management and strategy yet.
More than 6 years later I decided that I wouldn't be able to make it big in this setting and I sold the company. But, I took all my learnings with me to make a fresh start. This was the beginning of what eventually became Packaging Partners – my biggest success so far.
Can you name 3 of your investments and how much time you dedicate to each venture?
So far, I've invested strategically and not with my heart. My investments are all outside the packaging sector and I feel good about that. I now have everything set up for myself in terms of building a solid pension / security. Only what's missing are high-risk, high-pace, exciting investments: startups!
Here's the strategy I've chosen for myself:
Long-term. I co-invested in a shopping centre in the west of The Netherlands. This is a long-term investment of 10 to 12 years and I play no active role in it; I just attend shareholder meetings.
Mid-term. I'm part of an investment team that is currently converting an old industrial office district into a living-working district. Yes, this is also real-estate related, but this is a mid-term investment of 3 years. It expires at the end of 2020 and this project is doing well. With this revenue I want to invest up to €250K in some startups.
Short-term. I buy and sell bonds and shares. This capital within this portfolio is always available if necessary.
Why are you adding startups to your personal investment plan only now?
This year I'm entering a phase in my professional career where I'm looking for more balance in my work. Simply put: My work life has to include more excitement and less discussions over balance sheets.
Also, I've always delivered neat black numbers and I probably became used to that if I'm honest. But I'm ready to take more risk and let others thrive.
Besides ROI my reward would be to be part of the journey of a founding team. I can't wait to get involved, overcome losses and celebrate successes together with the founders also mutually exchange our learnings.
My son and I both have a premium account on Fundsup so we can easily share opportunities we find. He sets his filters very differently than me, but we discuss all opportunities we find, to have a system.
So far, I am interested and in talks with about 3 startups and I am in advance talks with 2 of them. Unfortunately 1 went bankrupt when Covid-19 happened and the other one received funding from someone else and I was simply too late. I didn't invest in a startup yet, but I'm actively trying to close my first. I prefer to do this myself, without middlemen.
I might still invest in her second round at the end of this year, but I prefer to be involved at the start, where I can add most value.
What's your passion?
Work towards a state of being: Having a healthy well-balanced life with my family while my capital is growing because of my entrepreneurship.
What's been your biggest screw-up?
I kept the company of my dad too long. Seven years was too long, even though I always learned more. In hindsight I should have made a decision quicker instead of no decision at all. Quality of life wasn't OK in that part of my life. If I had closed the business sooner, I would have come out younger and I could have started another business at a younger age.
What's your biggest success so far?
Packaging Partners B.V. and my investments up till now.
What are you looking to invest in next?
If you keep doing what you did, you'll get what you got. I'm looking for new things, something different!
More tangible, I am looking to invest in young teams I click with. I could spend time with them once a week or once a month, it really depends on how much I would be needed by the founding team. I am not interested in people who just have an idea – I'd expect some validation of the potential of the idea.
What would you bring to a startup?
Besides experience in building and running businesses, I have a solid European network in the packaging and food business to bring.
Entrepreneurship lessons and vision in general. Not only commercially, but also financially to see how they can best get organized. I can also help with other participations and collaborations.
Are you also (keen to) invest in relevant startups near you, just like Rob? Download the Fundsup investor app today and apply for an investor account.