This month Fundsup launched Fundsup Investors Tables (FITs). These sector-based angel syndicates are composed of investors within a sector or theme. Investor member tables make early phase investments within the predetermined sector. This way, investors can utilize more significant investments and create diversification amongst their startup investment portfolio. Finally, the group makes use of each other's knowledge, skills, and network.
Every premium Fundsup investor member can join a table, and even start one themselves. The drivers of these Fundsup Investor Tables are the Table Captains. The first Table Captain is Mike van der Heijden. Mike is a Business Development and Strategy Consultant for startups and SME's, and works as a Financial Investment & Partnership Advisor at a global multi-technical services provider. And as of now, he is our Table Captain for the Energy Transition One Table.
Read the Dutch version on Emerce.
Mike, how do you view the energy transition?
For me, the energy transition means moving away from fossil fuels in our energy mix. The necessity of moving towards a more sustainable and CO2-neutral system with significantly less fossil energy sources. I consider the transition quite a complex system mainly because it is intertwined with so many parts of society: the financial system, production of material and components, health, and safety. Basically all the items that are constantly in the news have something to do with our energy transition.
The fact that energy transition is in the news continuously is excellent. It shows that urgency is felt.
The energy transition is my happy place. Everything I find interesting comes together here. Innovation, business models, decentralized initiatives, electrification of vehicles, wind and solar energy, heat and cold storage and technologies like AI, and the Internet of Things. Which is one of the reasons I like occupying myself within this domain. All great areas where startups will make a difference.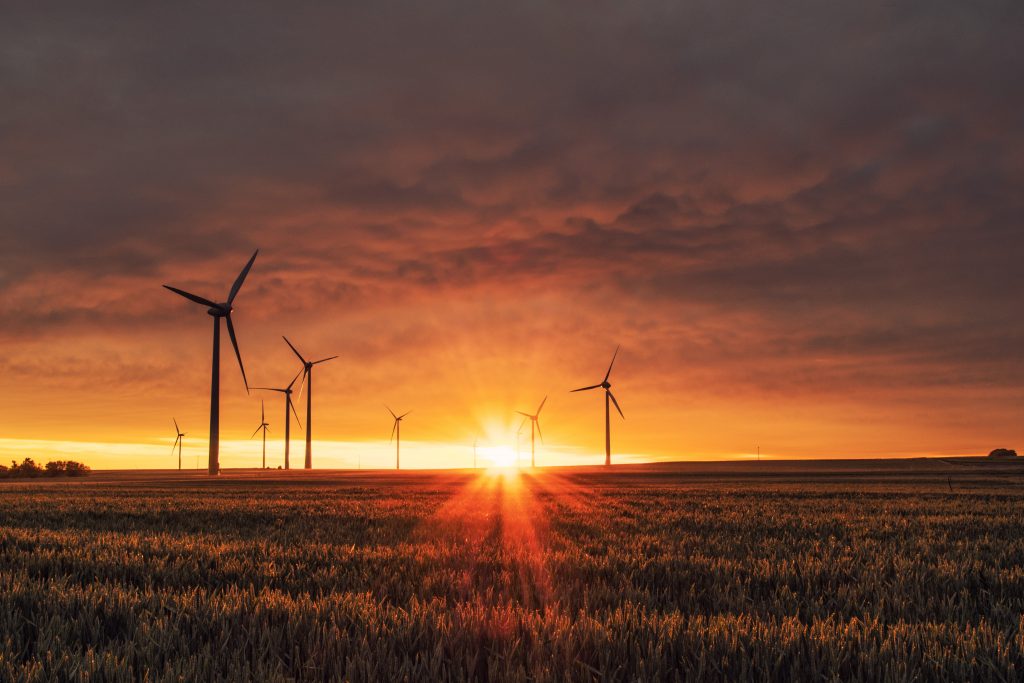 What role do you see for startups?
Every time you come across a startup in the energy tech, clean tech, or energy transition , they have applied existing technology to a problem in an exciting way and devised new business models or new technology. They want to make an impact on the existing systems.
Startups examine a situation or problem differently and come up with great solutions.
Early-stage investing is a significant motivator for a founder. It shows that they are not the only ones who believe in the idea. That more people believe in the initiative. That's what I'm aiming for with the table. A team that allows you to validate your idea, and enables you to become ready for the next stage of growth. I want us to be that kickstarter to their idea, which in turn is a kickstarter to the energy transition as a whole.
Which investors do you hope to meet on your energy transition table?
To begin with, very practical: people with capital to invest. At the same time people from the energy or adjacent sectors. People who have collaborated on a platform. Or have been scaling a radically different business model. Professionals who know how to create scale to the company, and not just the solution it provides. Eventually we want the solution to contribute to the greater good, and must acknowledge this is only possible when the people who contribute to this do this from a workplace that makes them happy. I'm looking for people who compliment me. People like me know how to take on these challenges. Senior people who, aside from capital, bring in knowledge and track-record. Call it smart capital.
At Fundsup, we often refer to angel investments as smart capital. What do you mean by smart capital?
Capital made available by a group of people who believe in your idea. Like-minded capital. Capital with experience, network, and a 24/7 service line. Something you'll probably welcome very much as a founder.
How do you see your role as Table Captain of Energy Transition One?
I operate as the investment/fund manager. I facilitate my fellow table members in the entire process, from deal sourcing to close. I'm there to ensure that it is not only a good investment for the table but also for the startup itself. As a person I am very hands-on and love to contribute to value creation.
Lastly, and definitely a priority, I make sure we have our regular drinks and dinners.
For founders, I want them to see a table that can take their company from stealth to cash. We help them with marketing, tech or other business aspects by engaging the right people. Money, knowledge, network. A table that truly believes and supports the business and contributes to their success.
When is this energy transition table successful, in your opinion?
No absolute figures here (laughs). Success is seeing progress, growth, and seeing that maturity getting into the business. That we all see the value of our initial position increase. In the end, it's straightforward: everything we do today can contribute to a better tomorrow. If you look back, you want to be able to say that the radical change we banked on was a good move. And that the table itself is a good combination of fun and value increase.
More information on the Fundsup Investor Tables, including the Energy Transition One Table, can be found here: https://fundsup.co/investors/fit/
Would you like to join this Investor Table? As an investor member on Fundsup you can apply for the Table through the app.